Russians Shelled more than 20 Kharkiv Oblast Settlements on Feb. 22
22.02.2023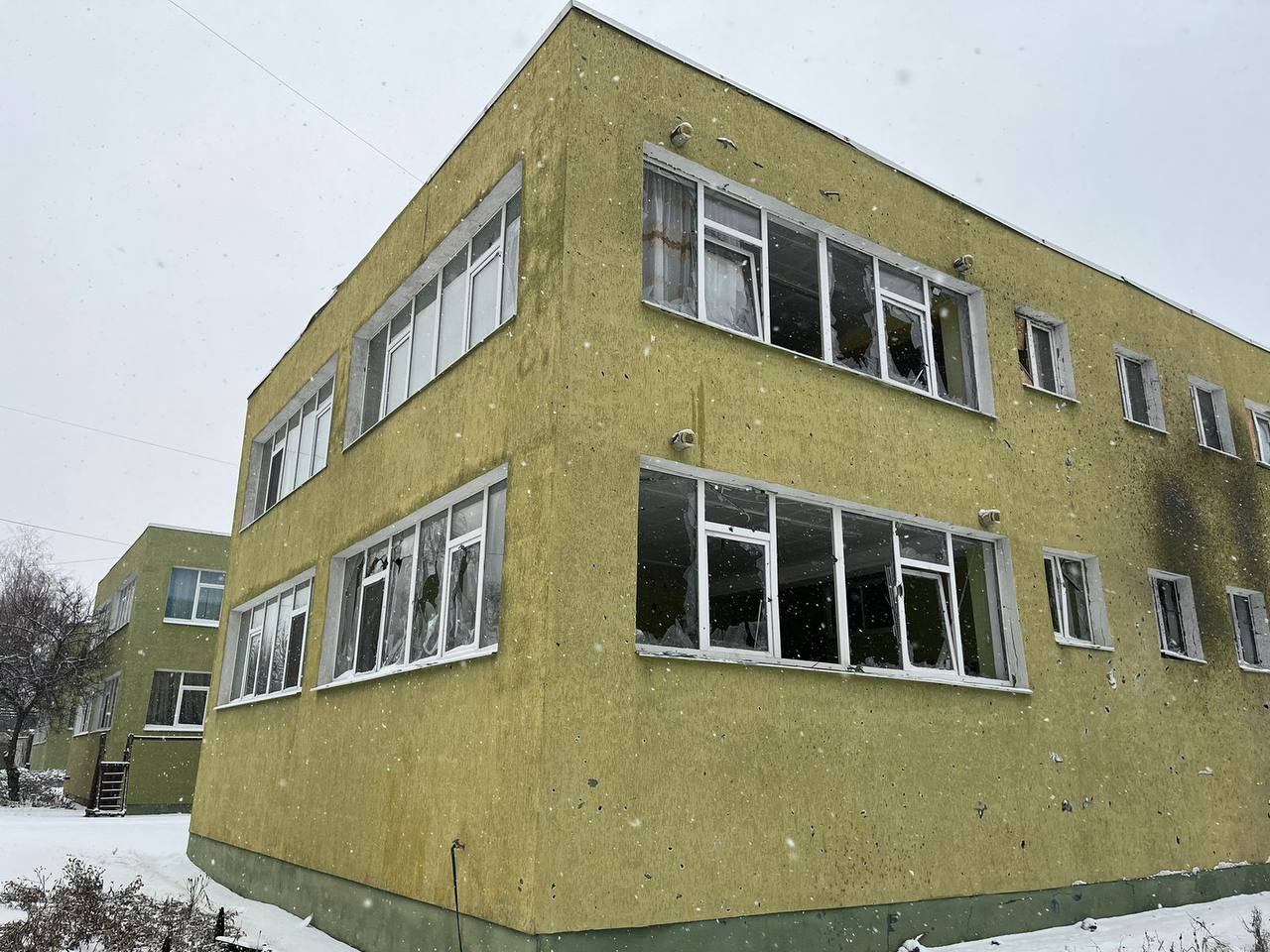 Kupiansk after the shelling / Kharkiv Governor`s Telegram
On Feb. 21 and 22, Russian invaders attacked at least 20 border settlements of the Chuhuiv, Kupiansk, and Kharkiv districts in Kharkiv Oblast.
This was reported by Kharkiv Governor Oleh Syniehubov.
In Kupiansk, the football field and stadium tribune, kindergartens, and the five-story building were damaged. The enemy continues to hit the residential district. One citizen is reported injured and hospitalized.
Mine danger in Kharkiv Oblast remains high. On Feb. 22, in Izium, a 55-year-old civilian stepped on a "Petal" mine. The victim has been hospitalized with an explosive wound. Currently, doctors are providing him with medical assistance. The injured man is a forestry worker.
In the village of Dvorichna in Kupiansk district, an enemy projectile hit a residential building.
The city of Vovchansk and the village of Vilcha were shelled on Feb. 21.
The State Emergency Service reports that firefighters put out fires in Vilcha, Kupiansk, and Dvorichna. No casualties were reported.
Demining continues: during the day, pyrotechnics neutralized 26 explosive objects.
General Staff: In Kharkiv Oblast, the enemy continues to focus its efforts on advancing along the Kupiansk direction in Kharkiv Oblast.
On Feb. 20 and 21, the Russian occupiers launched rocket attacks on the city of Kupiansk in Kharkiv Oblast.