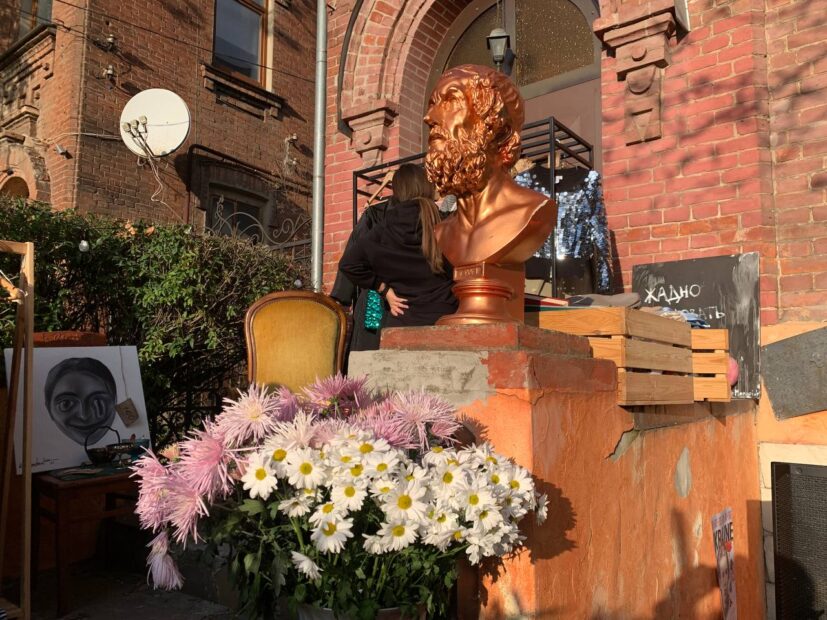 Kharkiv Cultural Life in Times of War
Life in Kharkiv
"Every corner of Kharkiv feels like home to me. Arriving at the railway station is a comforting experience, and it seems I am surrounded by friends, though most people have moved away. Kharkiv means walking along familiar streets and never getting tired of the wonderful architecture. I knew every cafe to have a meal, unwind, and spend a working day. Kharkiv is a place I always return to. Going away, I promise to come back. And I keep my promise." These were the words of Olia, a girl we met on the Kyiv-Kharkiv train.
Kharkiv is filled with brave people who continue to develop the city under the most unfavorable conditions. It is always cozy there. However, the city has been under heavy shelling for months.
Many managed to escape the bombardments, but since the Ukrainian Armed Forces advanced in liberating Kharkiv Oblast, more and more people were ready to come home.
If you dream of returning but are afraid the city is still empty, we've got good news for you: Kharkiv is coming back to life, and various institutions are gradually resuming. The locals continue to support the country's economy, greeting future victory. Let us look at the possible ways to spend your time in an almost front-line city.
A typical day in Kharkiv
You arrive at the sunny railway station. Most likely, the air raid alarm is on. However, Kharkiv is opening its door wider and wider with every new day. For example, 55% of shopping centers are welcoming guests.
One of them is Nikolsky hit by a rocket on March 9: the projectile damaged the equipment, interior decoration, and facade elements. Also, the Dafi shopping center near the Heroiv Pratsi metro station, partially damaged in March and April, and the French Boulevard, the roof of which was pierced by a Russian missile, are offering you their spaces.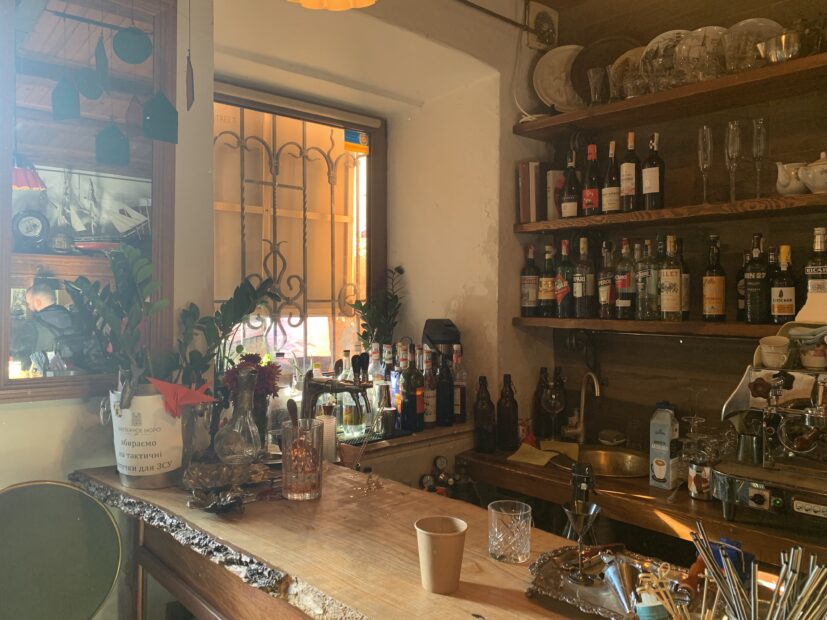 The air raid alarm turns off, and you decide to have a coffee somewhere. Many cafes are open nowadays, but let's see the ones we personally like.
If you are visiting Kharkiv for the first time, don't forget to drop by BUFET and have a square pizza there. They've got their own unique recipe, and you can order 9 different pizzas. Students and kids adore this place. So, if you decide to pay a visit, be prepared for queues.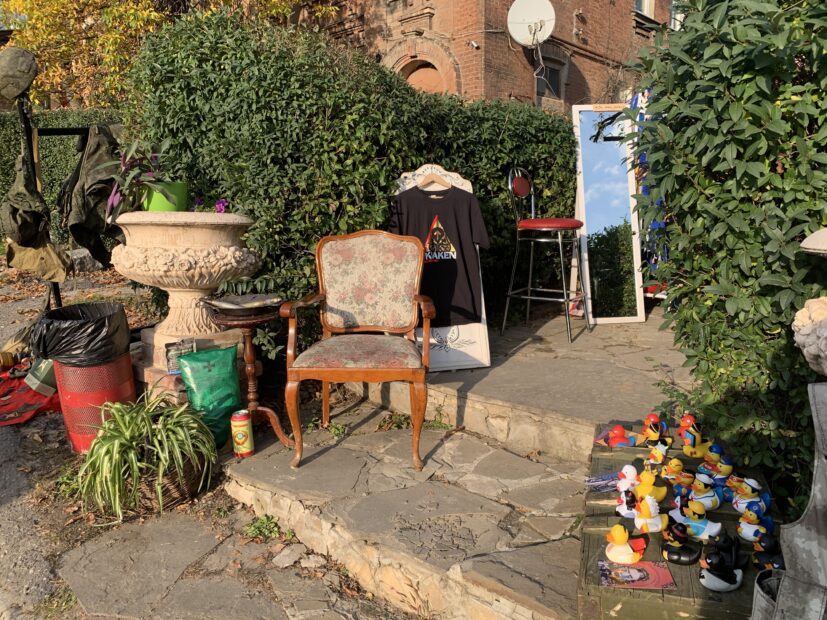 The next place on our list is Vintage Bureau. It's both a café and a vintage clothing store. Together with delicious drinks, you can buy antiques, home decor, and flowers here.
Now the cafe occasionally hosts charity fairs, where you can listen to jazz music, drink coffee, and buy something from the flea market. 30% of the income goes to the needs of the Ukrainian Armed Forces.
Also, we would like to recommend you visit Kava Media for pleasant company, marvelous coffee, photo exhibitions, and film screenings. By the way, Gwara Media has released a trailer for a documentary called Attack on Civilians, which explores the war crimes in the Kharkiv Oblast and the occupied territories.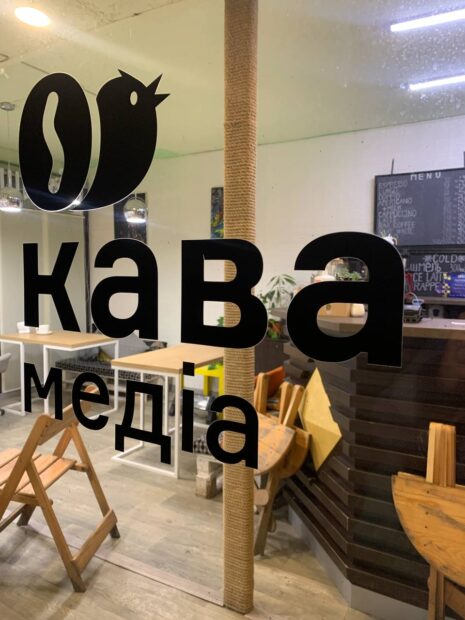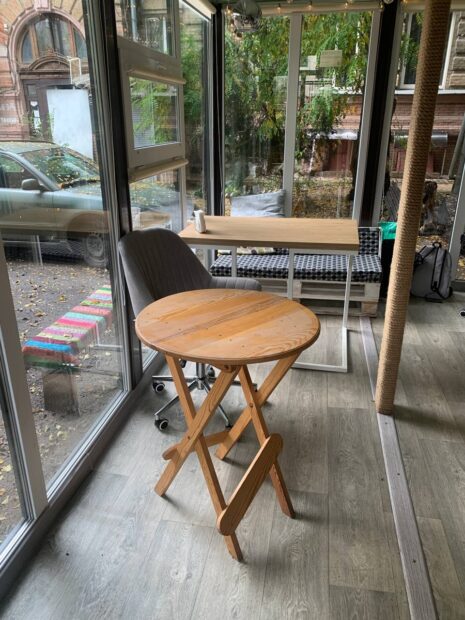 Cafe Fika has become one of our favorite places in Kharkiv. Here you can delve into the traditions of the Scandinavian countries to the accompaniment of Ukrainian music: light-colored walls, wooden floors, and gray sofas create an atmosphere of coziness.
The last coffee place on our list you is Pakufuda. News editor Denys says that before the war, it was one of the most popular spaces in the city. It is roomy, and the desserts are tasty. There are also many board games so that you can spend an entertaining evening with friends.
In terms of your evening stroll, you can start with the Kharkiv Museum of Literature.
In terms of your evening stroll, you can start with the Kharkiv Museum of Literature.
Today, no events are held in the museum; however, according to a representative, the team initiates cultural events elsewhere in safe places. That is why the museum does not publish any address in advance and sends it to the guests after their registration.
The museum is currently working on a joint project with MERIDIAN CZERNOWITZ, supported by the USAID Foundation. The project will cover 23 Ukrainian cities, including Kharkiv. The goal is to support two local authors and three temporarily displaced authors in each city.
Soon, on November 5, Ivan Senin will perform in Kharkiv, and on November 20, Yuriy Andruhovych will arrive. Iryna Tsylyk and Oksana Zabuzhko are also on the schedule. "In addition, there is a large project called The Fifth Kharkiv, a literary festival organized to continue our peaceful activities," said communication manager Lidia Kalashnikova.
Film screenings at the Nikolsky shopping center
Film screenings are held there every two weeks by the organizers Serhiy Taranenko and Serhiy Zhukovsky.
Delving a little into the history of Kharkiv cinema culture, it is worth saying that the first film screening at Nikolsky took place in 2017. At that time, such events were not yet so common in Kharkiv. Now, they broadcast various films, from comedies to dramas.
Before the full-scale war, you had to pay for such screenings, but now the organizers made it free and accept donations to support the Armed Forces of Ukraine.
"In the summer of 2022, we decided to resume screenings under the title "Underground Cinema." We gather in a safe place, in the shopping center parking lot, for instance. For obvious reasons, almost no events are held in Kharkiv nowadays, so people come to have a rest at least for a few hours," says Serhiy Taranenko.
Winter will be another challenge for the organizers as the parking lot may not be so comfortable. However, now you are welcome to watch a film.
Art Area DK
"We host various events: concerts, performances, festivals. Currently, we are holding The Fifth Kharkiv festival, as well as musical events. Yesterday, for example, KOBZARMADA had a gig. We also cooperate with theaters," said the art director of the institution, Oleksiy Mykhaylov.
Art Area DK opened in June. It all started with a children's art studio: first, Oleksiy gave lectures on visual art, then decided to organize concerts. That is how a new cultural space appeared.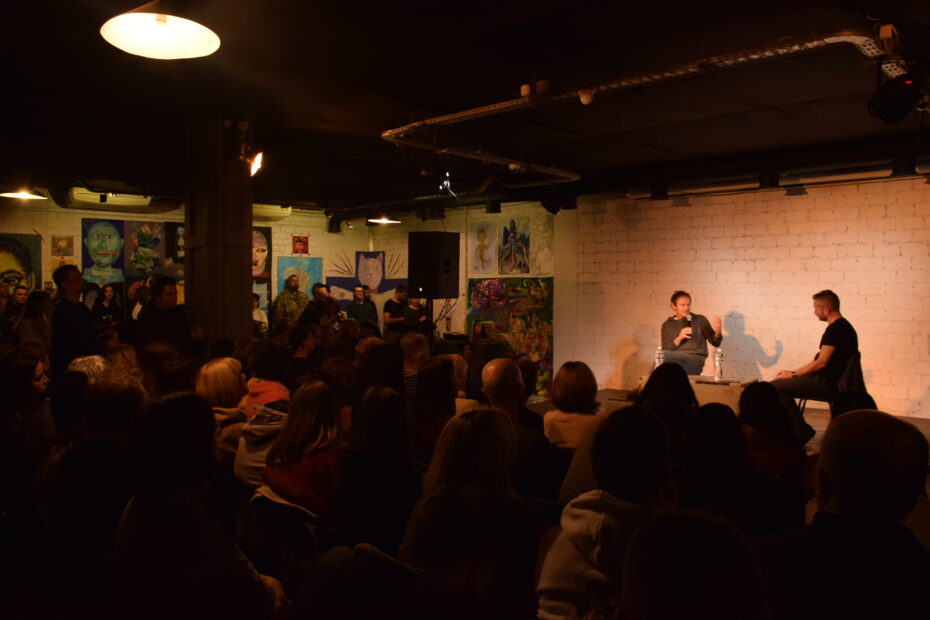 "There are three of us in Art Area: the owner, the bartender, and the art director. We are situated in the underground, in a completely safe place. When Kharkiv was under heavy shelling this summer, we could do something here and feel comfortable. People could come here to relax, listen to a lecture, or drink a cocktail. To get a little bit of a peaceful life," said the art director.
By the way, Oleksiy has his band called piano 119, created together with his colleague Yulia Nikolaevska back in 2018. Their project was supposed to be a guide to the history of piano music, divided into periods from 1900 to 2018. Later, it developed into a band, but the name remained.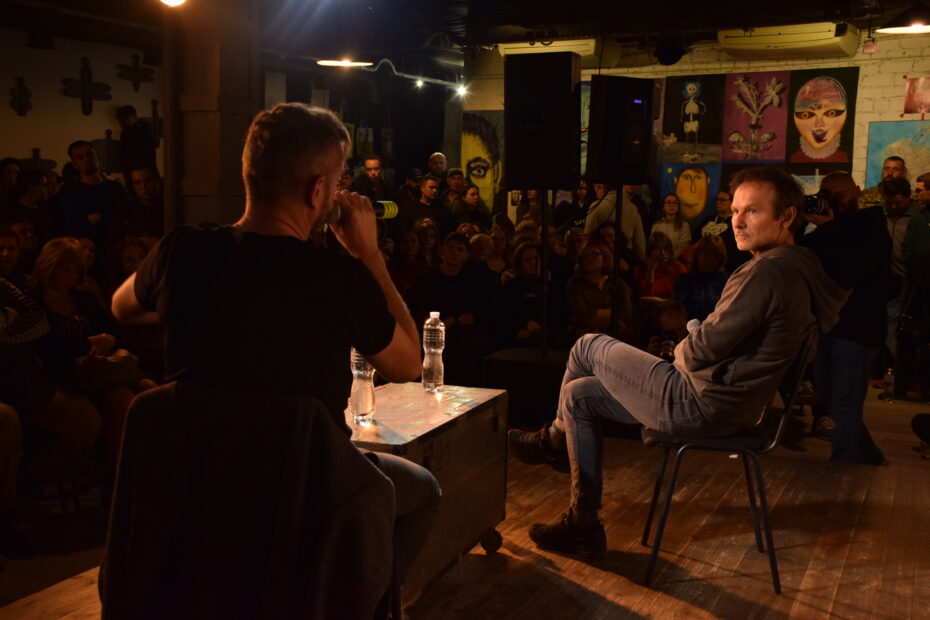 And what about Kharkiv theatres?
Theaters in the city are closed now, but actors often organize events in the subway, basements, and suburbs of Kharkiv.
Kharkiv Theater for Children and Youth
"We are resuming performances, but not inside the theater. We play in shelters, in the parking lot of the Nikolsky, as well as in the suburbs of Kharkiv," said Maryna, the theatre administrator. "We are currently cooperating with the project SpivDiya for Kharkiv Children, whoare recruiting spectators for us. If we go to the suburbs, the organizers themselves invite viewers, and if we perform in Kharkiv, we announce it on social networks."
Therefore, the actors had one play in the subway in April, and in June, they launched an entertainment program in the city suburbs.
"The fairy tale must continue, and art must exist. It has strong healing power, especially now. We receive fantastic feedback and see we are needed. That's why we make our performances," added Marina.
Today, the theater is also working on the premieres and plans to resume performances for adults.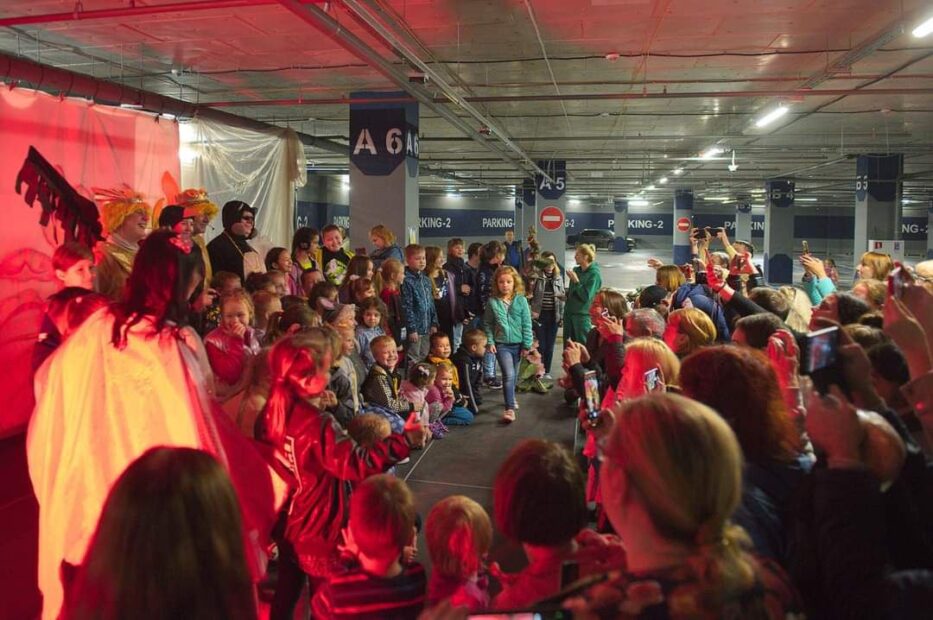 SHID OPERA artists started performing in March, first in shelters, then in the subway. According to Inga Lobanova, head of the literary department, the theatre organizes events constantly, but, again, not at the venue and without announcements. "We agreed with organizations to hold concerts for the target audience. Of course, fans of our theater are welcome to attend," said Inga. "To protect the artists and the audience, we don't publish any information beforehand."
The only venue SHID OPERA openly performs at is Art Area DK and Kharkiv Media Hub. You may find all their announcements on social networks.
"We also have a humanitarian tour across Europe called "The European Way." In November, we are planning concerts in cooperation with the Red Cross," said Inga.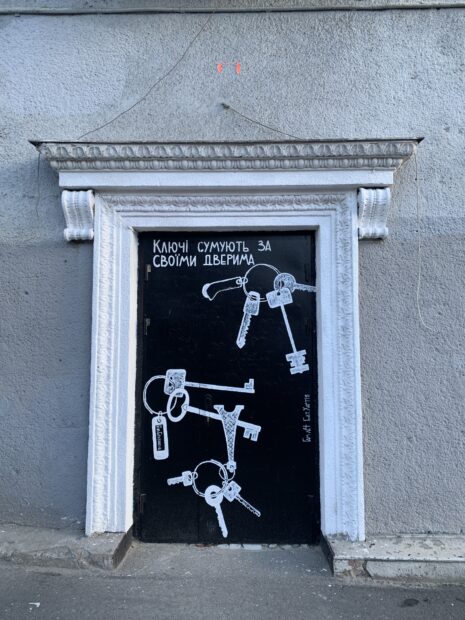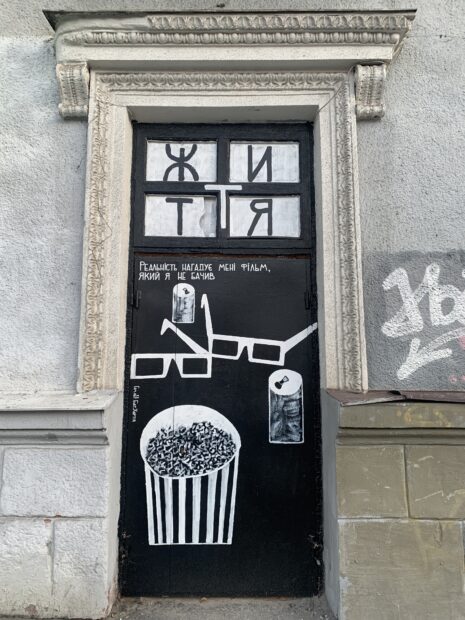 A separate topic in Kharkiv cultural life is the street art of the local artist Hamlet. We offer you a quest: walk around the city and find at least 10 of his works. However, if you do promenade, don't forget everything works until 8-9 p.m., since the curfew starts at 10 p.m. Nights in Kharkiv are quiet and dark. The locals stick to blackouts and save electricity.
Text by Dasha Lobanok
Translated by Yuliia Kulish