Ireland provided Kharkiv with Generators and Convectors
09.12.2022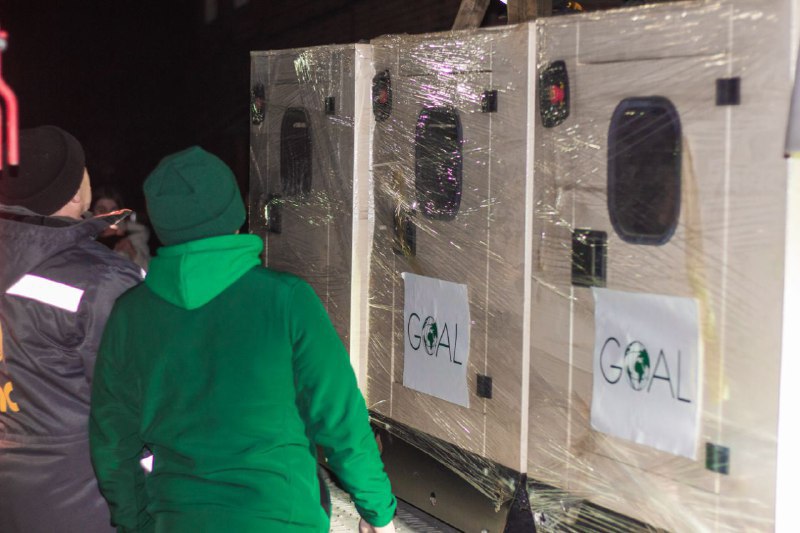 Generators from Goal Global in Kharkiv / t.me/citykharkivua
The Irish humanitarian agency "Goal Global" helped Kharkiv to equip the Points of Invincibility with heat and energy, Kharkiv City Council reports.
As a result of successful cooperation, the agency purchased and handed over three generators, 20 convectors, and 30 heat guns worth EUR 60,000. That makes it possible to equip three heating points based in local schools.
More details
GOAL is an international humanitarian response agency established in Ireland over 40 years ago.
Previously, the organization worked in the east of Ukraine from 2015 to 2017. At that time, the Irish provided food and financial help to thousands of displaced persons from Donbas.
Returning in March 2022 in response to the full-scale Russian invasion, GOAL expanded its aid program directly and through local partners.
The agency is providing emergency aid: food, hygiene, and first aid kits. Moreover, after receiving funding from Irish Aid, GOAL's work includes information sessions on legal and protection issues, individual counseling, and distribution of information materials for internally displaced people.
The Point of Invincibility is a special shelter where citizens can come in case of a long power outage in Ukraine. These places help people to stay connected and warm.