Kharkiv Mayor on New Year Celebrations in Metro
12.12.2022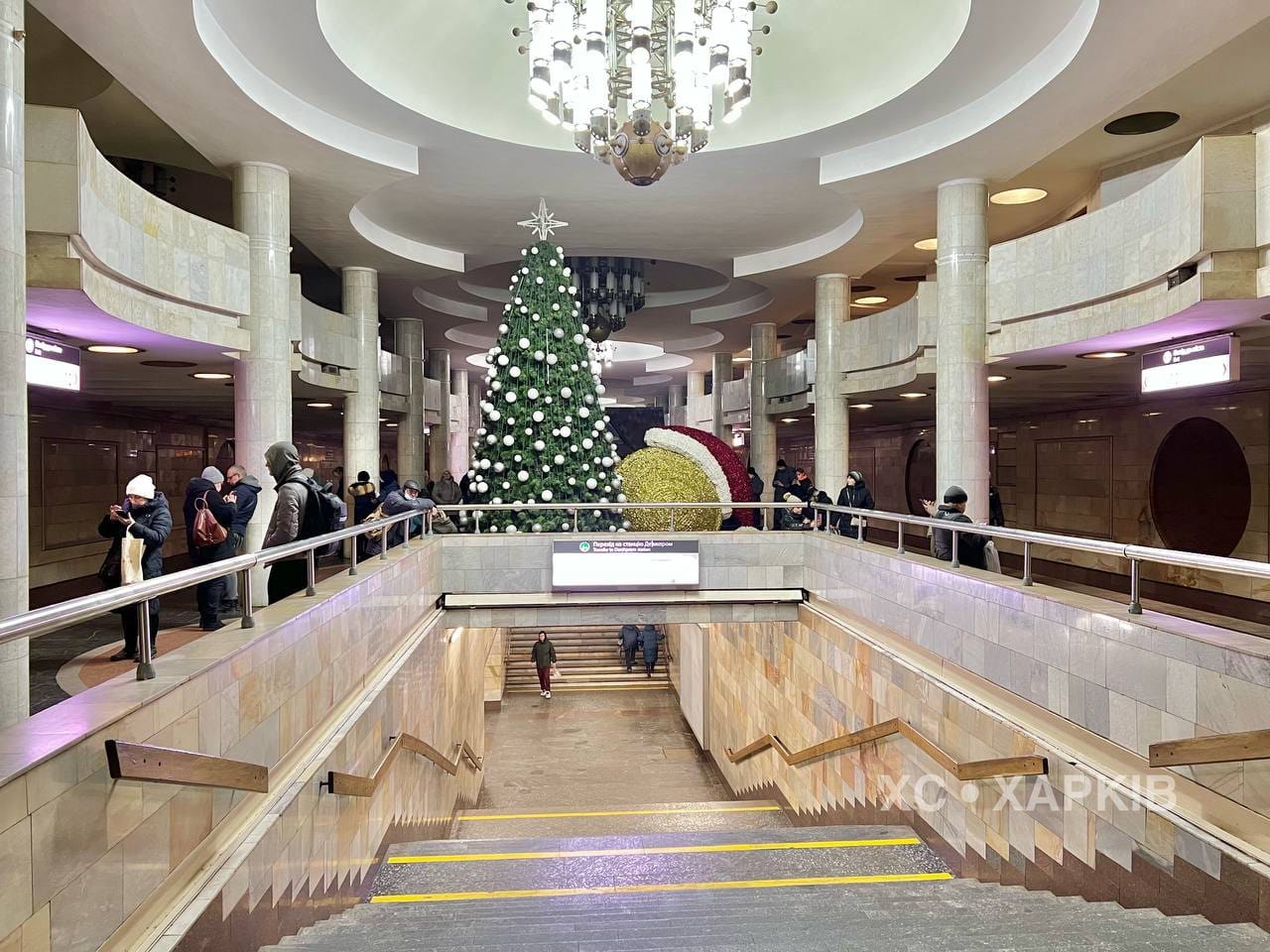 University metro station in Kharkiv / Photo: bzh.life
On Dec. 11, Kharkiv Mayor Ihor Terekhov gave the citizens more details on the New Year celebrations.
Kharkiv residents who arrive at the University metro station before the curfew will be able to welcome the New Year near the Christmas tree installed underground.
According to Terekhov, the funds for the Christmas tree were not taken from the city budget but provided by sponsors.
From Dec. 19, festive performances for children will be held near the Christmas tree. A "small concert" planned for Dec. 31 will also take place in the subway.
"Moreover, there is a fairy-tale house where children can write a letter to St. Nicholas and receive an answer. We do everything to ensure the children feel like they are in a fairy tale, even in wartime," said Terekhov.
Terekhov noted that the idea of placing a Christmas tree in the metro belongs to Kharkiv citizens.
On Dec. 7, a Christmas tree was installed at the University station, one of the central metro stations in Kharkiv. Before the full-scale invasion, a Christmas tree was yearly decorated in Freedom Square. This year New Year festive events take place in the metro for security reasons.
Follow us on Twitter and LinkedIn for more news, stories, and field reports by Kharkiv journalists.