Interactive Maze of Media Literacy Opened in Kyiv
07.10.2022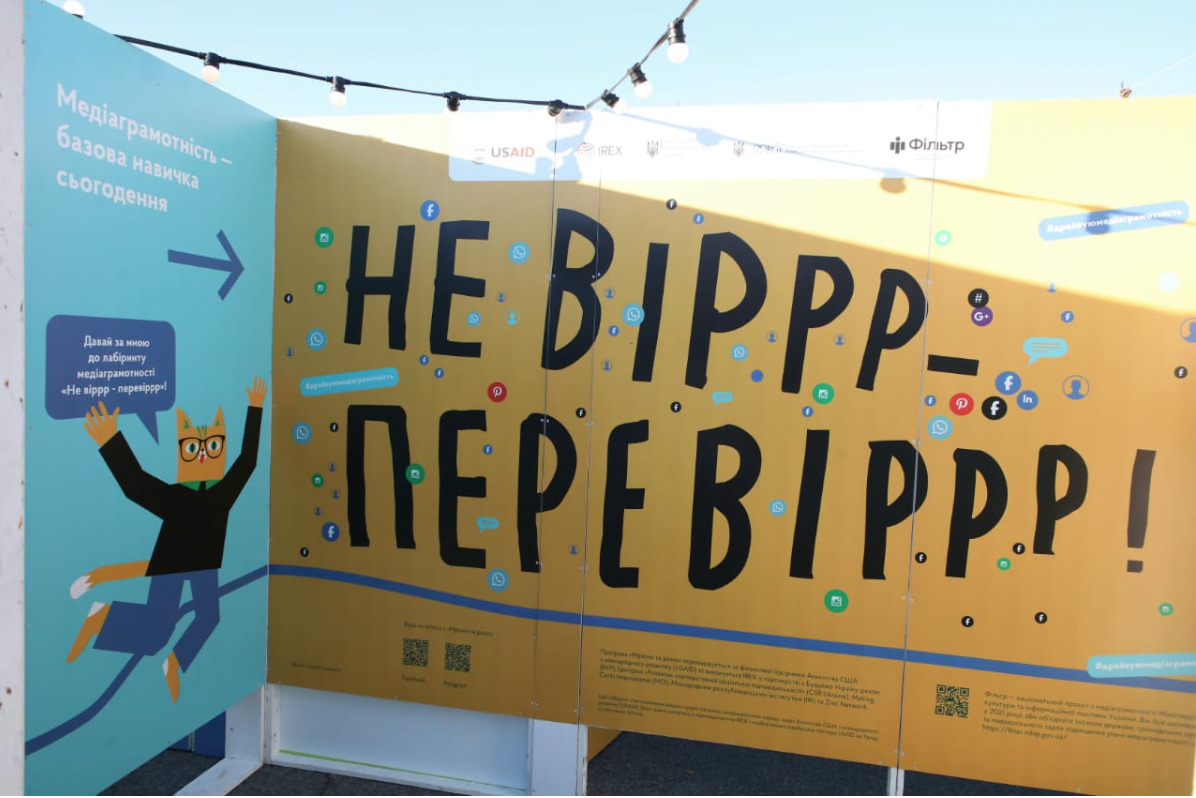 Media literacy maze / Photo: mkip.gov.ua
On Oct. 6, an interactive maze "Ne virr – perevirr" ("Don`t believe, better check!") opened in the center of Kyiv. The project aims to increase the level of media literacy in Ukraine.
The idea was implemented by the Ministry of Culture and Information Policy (MCIP) of Ukraine together with the International Research and Exchanges Board (IREX) as a part of the "Dream and Act" project funded by the United States Agency for International Development (USAID).
The interactive maze is the first project in Ukraine located in different parts of the country aiming to increase media literacy.
"Today, media literacy is closely related to human security. In times of war, the ability to filter news can save someone's life. The goal of MCIP is to teach Ukrainians to distinguish truth from falsehood and identify fakes, as well as not to leave any chance for disinformation," said Taras Shevchenko, Deputy Minister of Culture and Information Policy of Ukraine.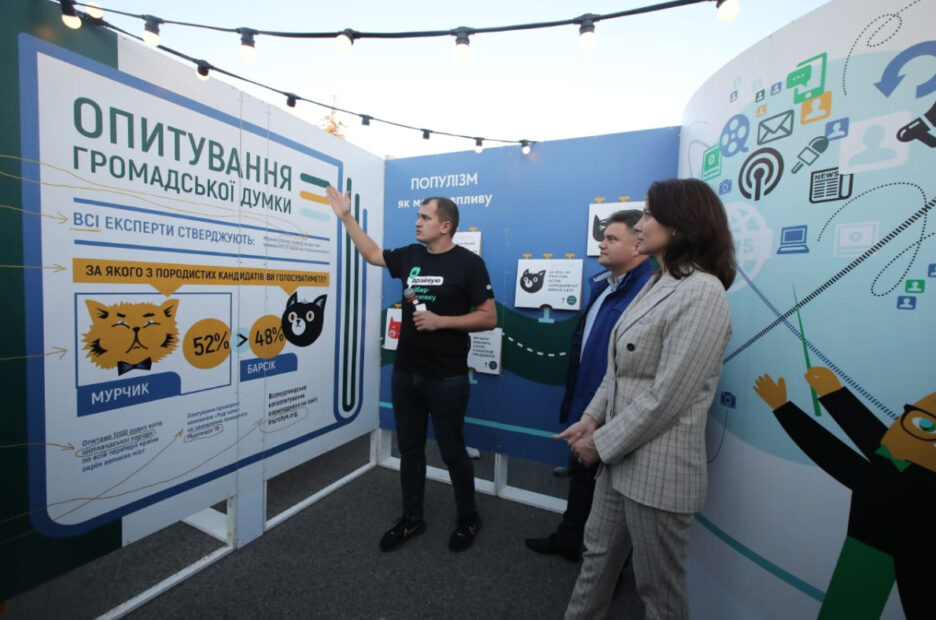 The visitors of the maze can gain practical knowledge and improve their skills and security awareness in the information space through various real-world scenarios. The rooms of the labyrinth are divided by topics that help to understand information and develop media literacy, improve the skills of critical perception, and increase resistance to external and internal influences and propaganda. The project teaches Ukrainians to recognize attempts to manipulate information and emotions and invites people to learn to distinguish facts from judgments.
Earlier this month, the Ukrainian educational hub started to work in Leipzig. It will provide educational services to Ukrainians in Germany.