Healthcare System to be Restored in Liberated Kharkiv Oblast
28.09.2022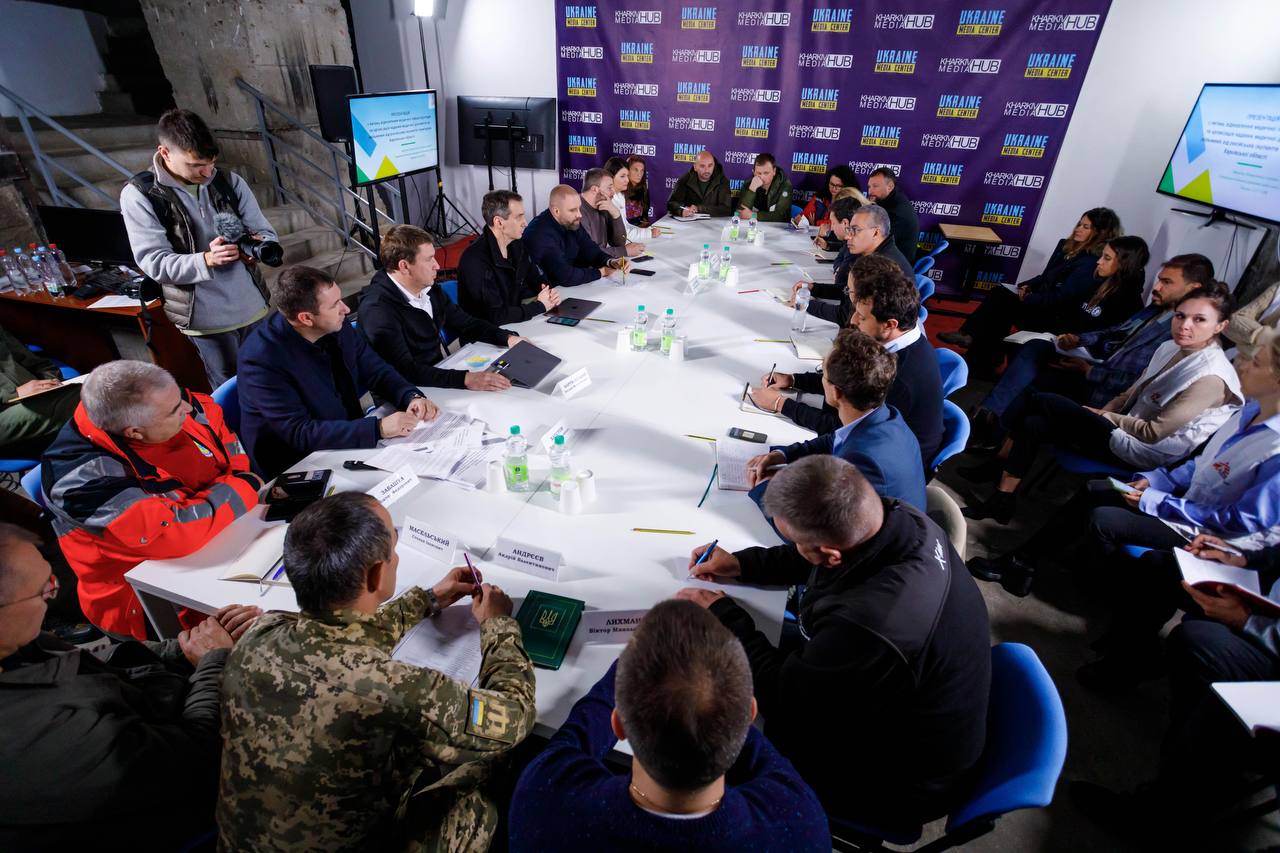 "We need to resume the operation of the healthcare system in the de-occupied parts of Kharkiv Oblast as soon as possible" / Photo: Oleh Syneyhubov`s Telegram
On Sept. 28, the Minister of Healthcare of Ukraine Viktor Liashko, the representatives of medical institutions, and international partners discussed the resumption of proper operation of the healthcare system in the de-occupied settlements in Kharkiv Oblast.
"We need to resume the operation of the healthcare system in the de-occupied parts of Kharkiv Oblast as soon as possible," emphasizes the head of Kharkiv Regional Military Administration Oleh Syneyhubov in his official Telegram.
According to Syneyhubov, the first steps were discussed today at the meeting with Viktor Liashko and the representatives of UNICEF, the Red Cross, Samaritan's Purse organization, the World Health Organization, and Doctors Without Borders.
The key condition for the proper operation of the healthcare system is the restoration of the critical infrastructure, first of all, the electricity supply.
A mobile hospital will be deployed in Izium, which will be provided with medicines and equipment for emergency surgical interventions.
A separate issue is providing the liberated settlements with qualified medical staff.
The next step is to ensure the restoration of the pharmacy network operation and to launch the Affordable Medicines program as soon as possible. The pharmacies are already operating in the liberated Balakliia, Barvinkove, Pechenehi, and Malynivka. The pharmacies in Izium, Lyptsi, and Vovchansk will resume work soon.
The restoration of infrastructure in the liberated towns and villages in the Kharkiv region continues. The Defense Forces liberated 454 settlements of Kharkiv Oblast, about 6% of the territory of the region remains under the occupation of the Russian army.