3D Presentation of War Diary of 12-year-old Girl from Kharkiv Took Place in London
29.12.2022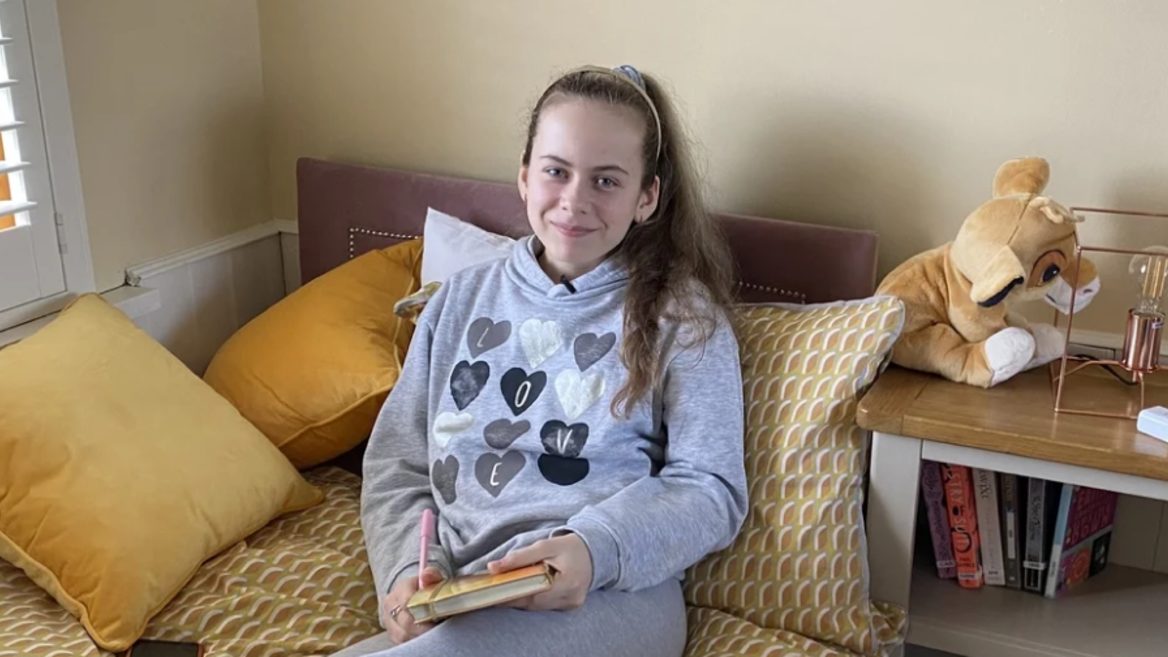 Yeva Skalietska / wonderzine.com.ua
A 3D presentation of the book "You Don't Know What War Is: The Diary of a Young Girl From Ukraine" by Yeva Skalietska took place in London.
Westfield Shopping Center and Kings Cross Station have installed a special construction displaying the diary to visitors.
HyperGram technology was used for the presentation for the first time in the history of the UK book market. The innovation allows seeing the objects that seem to float in space without 3D glasses or special applications. Moreover, the hologram includes sound.
Yeva Skalietska, a 12-year-old schoolgirl wrote a diary about her life in Kharkiv during the shelling in one of the most difficult periods in Kharkiv from Feb. 24, 2022, to mid-March. The girl and her grandmother Iryna first tried to find a safer place in their native Kharkiv, then moved to Western Ukraine. Then there was an exhausting journey across the Hungarian border to the refugee center and eventually to Dublin, Ireland.
During 12 months, the author has the following achievements:
the book will be published in 19 countries in 14 languages;
in the British edition, the foreword was written by star author Michael Morpurgo;
the audiobook is narrated by actress Keira Knightley;
Vivat publishing house acquired the publishing rights in Ukrainian;
the diary was included in the list of The Sunday Times as one of the books of the year.
The book "You Don't Know What War Is: The Diary of a Young Girl From Ukraine" by Yeva Skalietska is published by Bloomsbury in the UK and by Union Square in the USA. The book was released on Oct. 25 and is available for order on Amazon, the publishings` official websites, and in several bookstores.
Follow us on Twitter and LinkedIn for more news, stories, and field reports by Kharkiv journalists.