Kharkiv Hospitals Fully Equipped with Generators
29.12.2022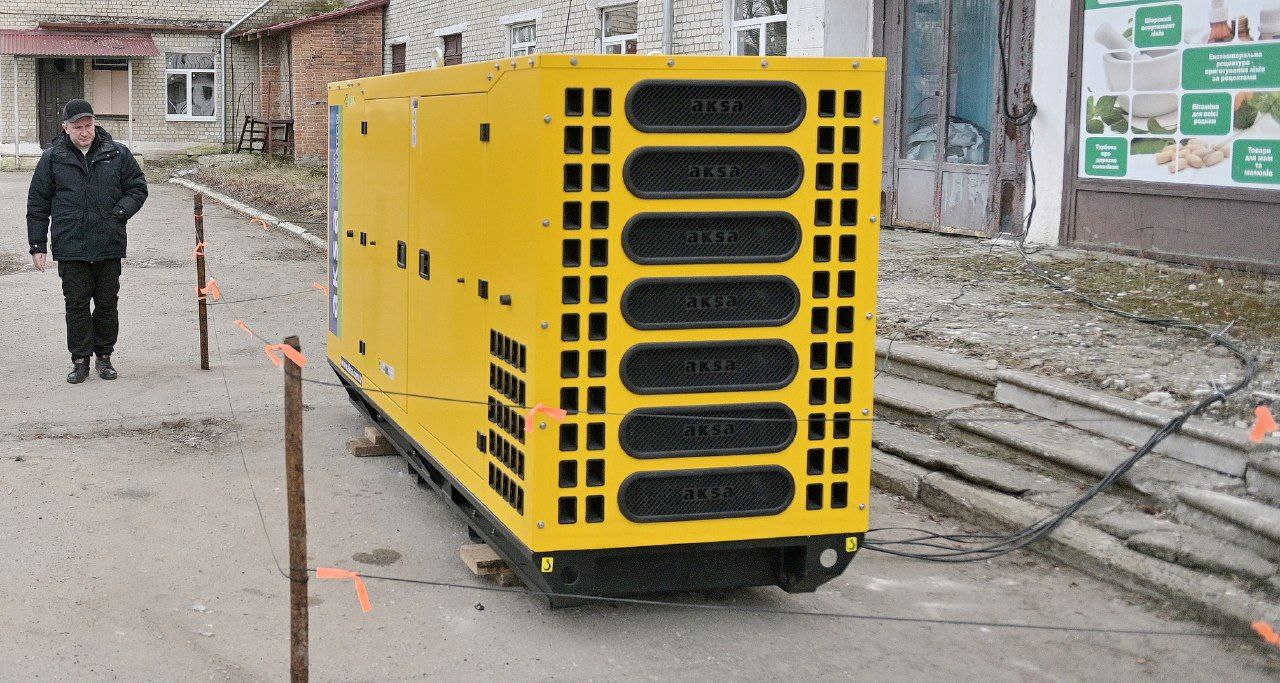 Energy generator in Kharkiv Oblast / kharkivoda.gov.ua
All the central hospitals in Kharkiv Oblast are equipped with 5-150 kW generators, reports Kharkiv Regional Administration (RMA).
Kharkiv Oblast has received more than 240 generators. They were handed over to the hospitals with the support of the Ukrainian Government, the Ministry of Health, and the international partners – UNICEF, WHO, the UN, and others.
Moreover, the hospitals are provided potbelly stoves for the case of long-term blackouts.
"If there is a lack of generators somewhere, you can ask international organizations for help. They support Kharkiv Oblast permanently, so it's important just to make a timely request. We have to be ready for a long-term power outage," said the head of the Kharkiv RMA Oleh Syniehubov.
Thus, 100% of hospitals and intensive care units are equipped with energy generators. In case of power outages, inpatient care in hospitals will be provided without interruption. Moreover, it is planned to equip dispensaries and primary health care centers with small generators in several communities in Kharkiv Oblast.
Earlier, the Life & Peace charity foundation, currently based in Warsaw, Poland, donated ambulance vehicles to the liberated communities in Kharkiv Oblast.
Follow us on Twitter and LinkedIn for more news, stories, and field reports by Kharkiv journalists.