Missile attack on Kharkiv on Dec. 29
29.12.2022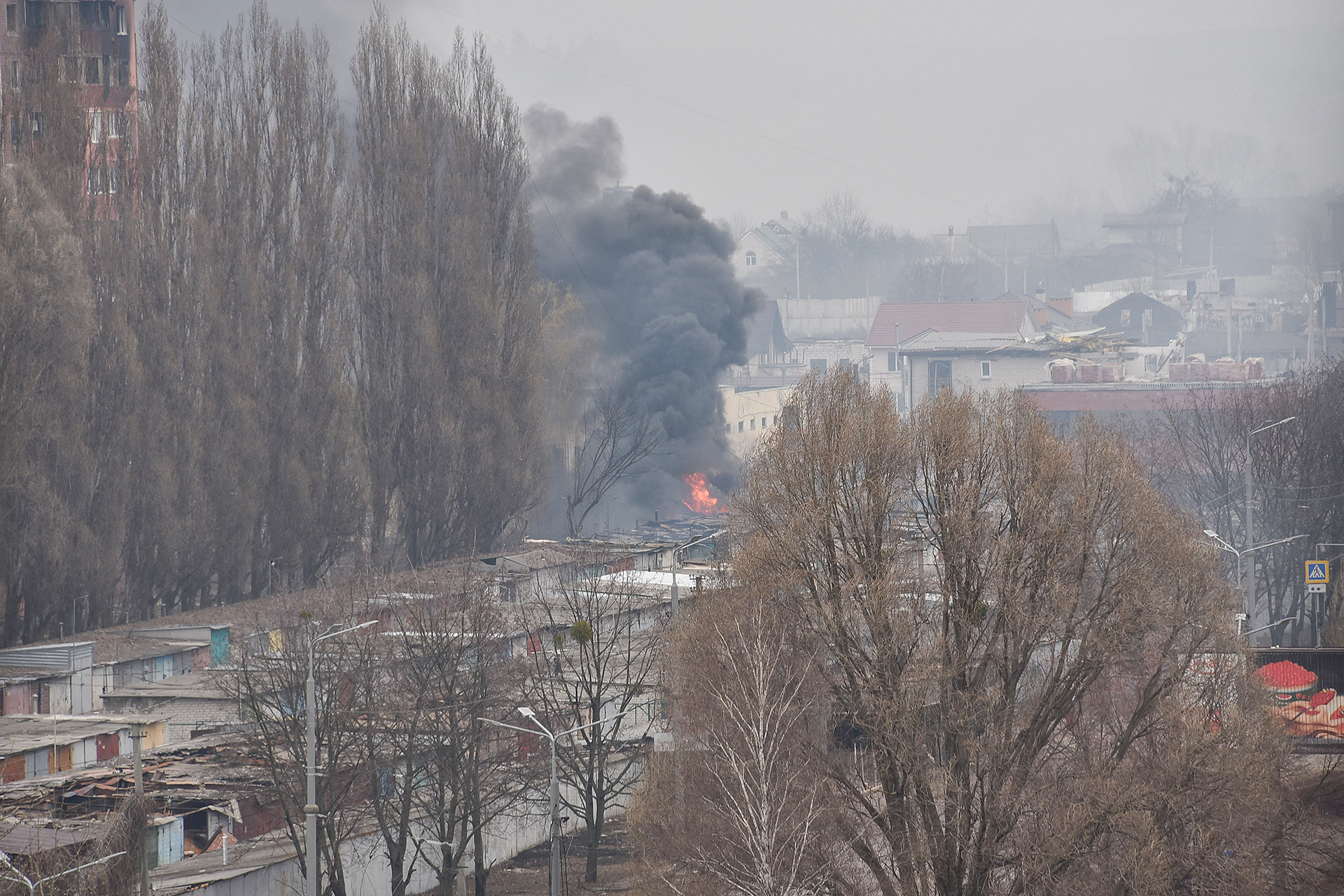 The fire in Kharkiv caused by Russian shelling / Photo from the Gwara Media archive
On the night of Dec. 29, the Russian forces hit the Kharkiv energy infrastructure.
The morning summary of the General Staff of the Armed Forces of Ukraine reports that the Russians used Iranian Shahed-136 drones at night.
In total, the invaders used 13 Iranian drones. Ukrainian Defense forces shot down 11 of them.
Kharkiv Mayor Ihor Terekhov noted that this was the second attack on the city in a day. The Russian military hit infrastructure objects.
More details
At 8 a.m. the air raid alert sounded across Ukraine.
At 08:08 a.m. Mayor Terekhov reported the explosions in the city.
"Rocket attack on Kharkiv. A series of explosions in the city. According to the preliminary data, the occupiers hit Nemyshlianskyi district [eastern part of the city]. The information on the damage caused is still being clarified."
After the explosions, the Kharkiv metro temporarily stopped operation on all subway lines. 
At 08:51 a.m. the head of the Kharkiv Regional Military Administration Oleh Syniehubov announced that the invaders attacked critical infrastructure. Four missiles, presumably S-300 [anti-aircraft missile systems are used for air defense, but the Russian occupiers use them to attack ground targets] hit the city in the Nemyshlianskyi and Osnovianskyi [southern part of the city] districts. The information on the damage caused is still being clarified.
Moreover, according to Serhii Melnyk, Head of the Kharkiv garrison, the Russians began launching rocket attacks on the town of Vovchansk in Kharkiv Oblast.
At 09:51 a.m. Kharkiv metro resumed operation.
The delay of three trains arriving in Kharkiv was reported.
Today Russia launched the 10th massive attack on the energy infrastructure of Ukraine. According to Valerii Zaluzhnyi, the chief commander of Ukraine's Armed Forces, 69 Russian missiles were launched at Ukraine on Dec. 29.
Follow us on Twitter and LinkedIn for more news, stories, and field reports by Kharkiv journalists.