Sociological Group "Rating" Named the Greatest Ukrainians of All Time
14.10.2022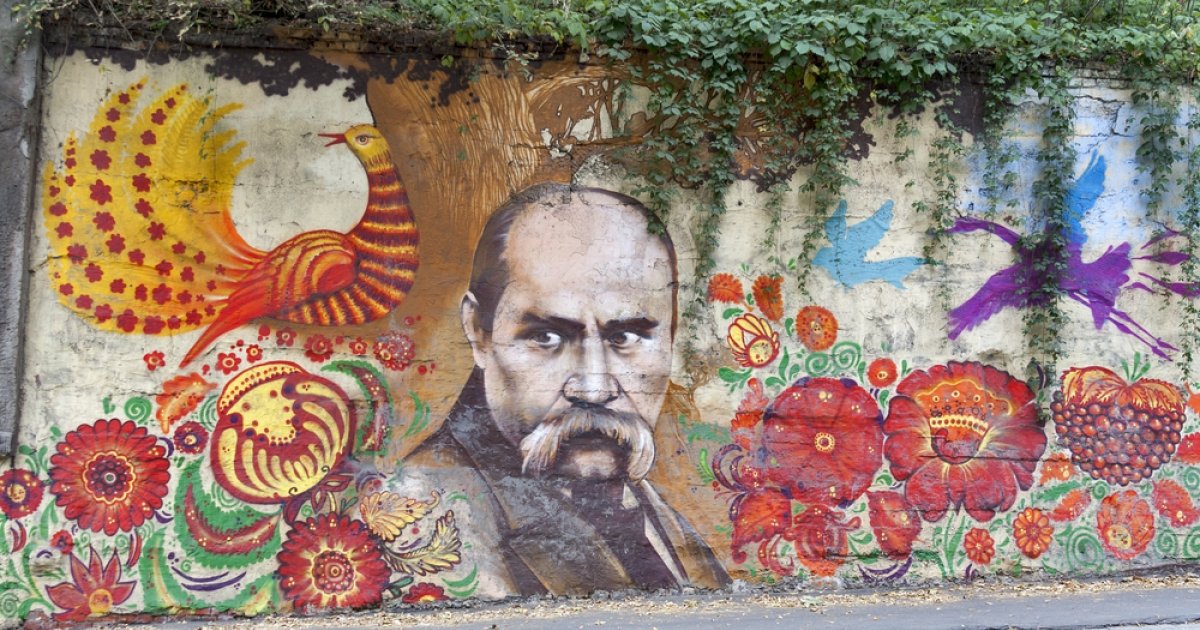 Wall graffiti with portrait of Taras Shevchenko in Kharkiv / Photo: www.wilsoncenter.org
On Oct. 14, the sociological group "Rating" published a list of the most outstanding Ukrainians of all time as part of the "People's Top" project.
The list is based on the poll, during which the respondents, without receiving any prompts, named the famous personalities they considered worthy of the rating.
In 2022, Taras Shevchenko, the 19th-century Ukrainian poet, artist, and humanist, once again became the leader of the rating – 63.9% of the respondents consider him the most outstanding Ukrainian. Ukrainian President Volodymyr Zelenskyy took second place with 29.8%.
The writer Lesya Ukrainka, the Hetman of the Zaporizhian Sich Bohdan Khmelnytskyy, and the political leader Stepan Bandera also entered the top five. Commander-in-Chief of the Armed Forces of Ukraine Valerii Zaluzhnyy is in tenth place in the rating.
Top-10 Most Outstanding Ukrainians 2022
Taras Shevchenko, writer (63.9%)
Volodymyr Zelenskyy, president (29.8%)
Lesya Ukrainka, writer (19.6%)
Bohdan Khmelnytskyy, hetman (17.3%)
Stepan Bandera, politician (12.8%)
Mykhailo Hrushevskyy, politician and historian (11.6%)
Ivan Franko, writer (10.1%)
Ivan Mazepa, hetman (8.8%)
Vyacheslav Chornovil, politician, Soviet dissident (8.7%)
Valery Zaluzhnyy, Commander-in-Chief of the Armed Forces (7.7%)
In total, the respondents named 148 prominent Ukrainians. At the same time, about 8% of the respondents could not remember a single outstanding Ukrainian.
Earlier this week, the Ukrainian Book Institute published free lectures on Ukraine by Yale University Professor Timothy Snyder.