Russians Attacked Kharkiv by S-300 missiles, Two Buildings Damaged – Photo
02.09.2022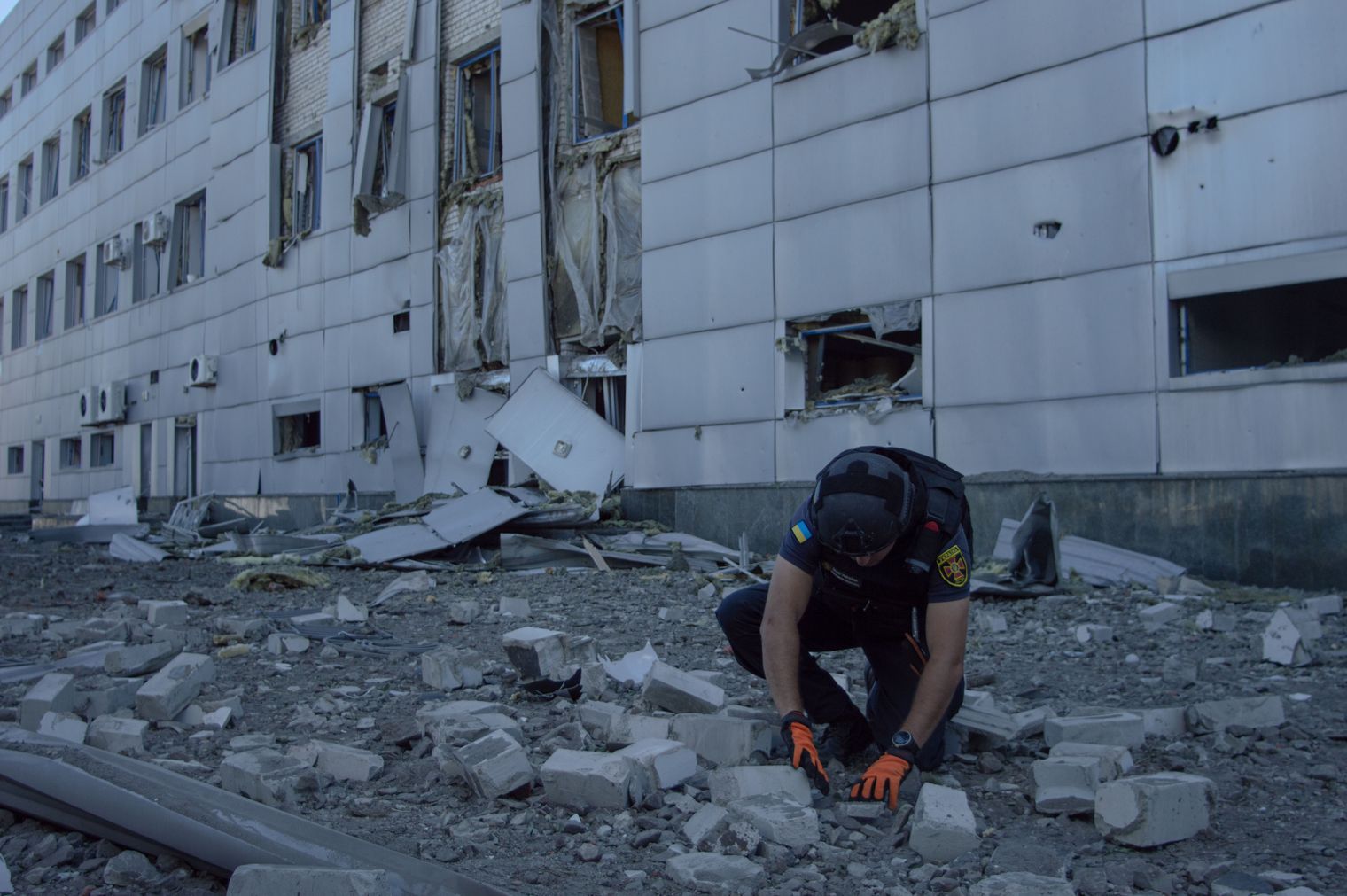 Oleksandr Magula / Gwara Media
Russian forces have shelled Kholodnohirskyi District of Kharkiv overnight.
Kharkiv mayor, Igor Terekhov, said that the police examined the site of a nighttime missile strike in Kholodnohirskyi district. According to law enforcement officers, Russian troops used missiles from the S-300 system.
"As a result of the morning inspection of the territory in Kholodnohirsky district, the police are talking about the arrival of the S-300 missile. In addition four cars, two infrastructure objects were damaged. There is no information about the victims", ​​he reported on Telegram.
S-300 (NATO reporting name SA-10 Grumble) anti-aircraft missile systems are used for air defense, but the Russian occupiers use them to attack ground targets. Presumably, they are used simply because of availability and as a weapon of terror, rather than for purely military purposes.
Kharkiv and the region constantly suffer from Russian shelling. The Russian army, despite numerous evidence, denies its attacks on civilians in Ukraine.