Mass Graves in Izium: 127 Bodies Still to Be Identified
24.02.2023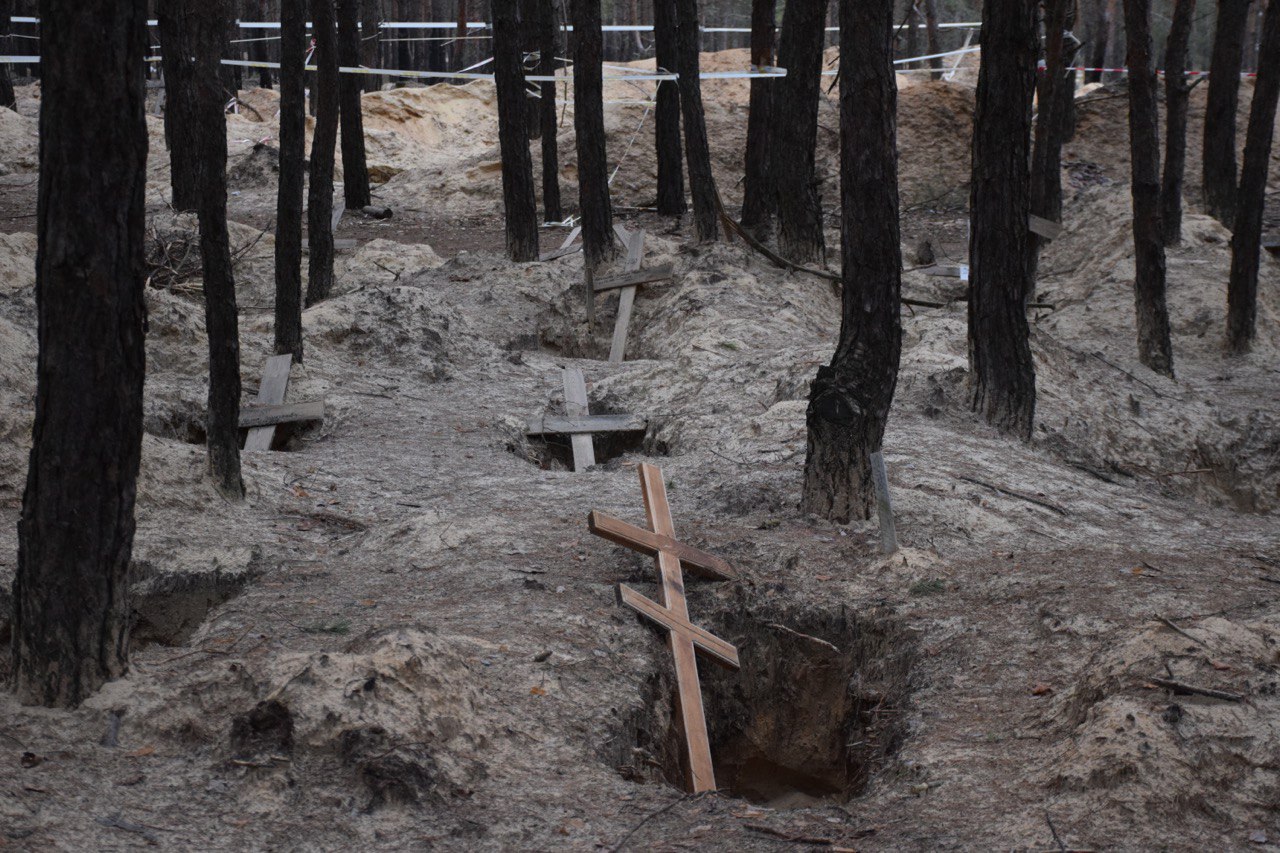 Izium mass graves in Kharkiv Oblast, January 2023 / Photo: Denys Glushko for Gwara Media
One of the largest graves in any of the de-occupied Ukrainian towns. In September 2022, Izium was liberated, and later more than 440 graves were found there.
This was announced during a press conference at the Media Hub by Kharkiv Oblast Prosecutor Oleksandr Filchakov.
The graves were found on September 15, 2022, after the liberation of most of the Kharkiv Oblast from Russian troops during the Ukrainian Armed Forces counteroffensive. A total of 447 bodies were recovered from the graves, including:
215 women;
194 men;
five children;
22 soldiers;
In addition, the bodies of 11 people whose gender could not be determined.
A modern DNA laboratory that identifies exhumed bodies is located in Izium. Ukraine currently has five such laboratories, four of which are operating in the Kharkiv region. Since the beginning of September 2022, police have exhumed more than 900 bodies.
Identifying bodies is a long and painstaking process. More than six months have passed, and some remains have not yet been identified.
Read more about Izium:
Follow us on Twitter and LinkedIn for more news, stories, and field reports by Kharkiv journalists.