Lviv and Odesa Opera Houses Received the "Opera Oscar"
29.11.2022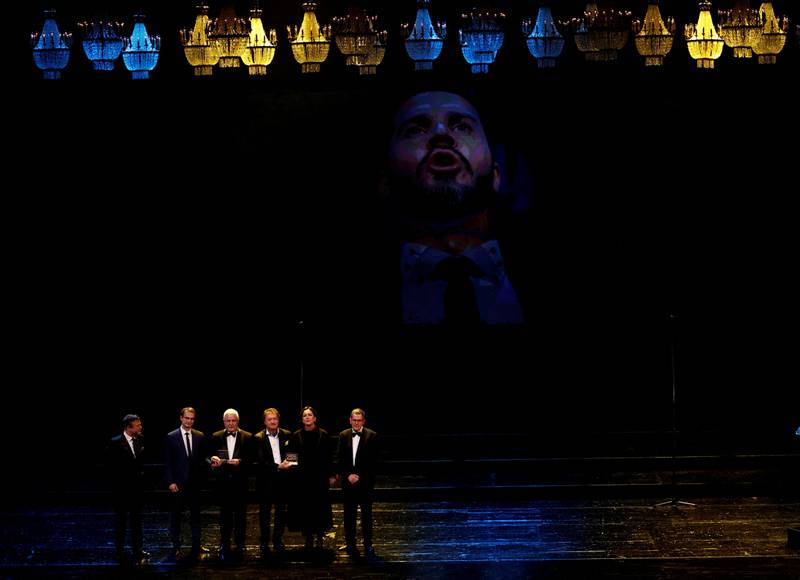 Representatives of Odesa National Opera Oksana Taranenko and Viacheslav Chernukho-Volych and Lviv National Opera Vasyl Vovkun and Ostap Hromysh received International Opera Awards / thenationalnews.com
Lviv National Academic Opera and Ballet Theatre jointly with Odesa National Academic Opera and Ballet Theatre received the International Opera Awards.
According to the Ministry of Culture and Information Policy of Ukraine, the Opera Awards is the highest recognition in the world of opera art from international colleagues.
Two Ukrainian opera houses won this year's "Opera Oscar" for "offering melodic cadences and virtuosic trills" amid power outages and artillery shelling in Ukraine, allowing audiences to distract themselves from the war for at least a few hours.
The Ukrainian theaters not only continue to perform since the first months of the full-scale invasion but have also produced the world premieres of Ukrainian operas — "Kateryna" by Oleksandr Rodin and "The Terrible Revenge" by Yevhen Stankovych.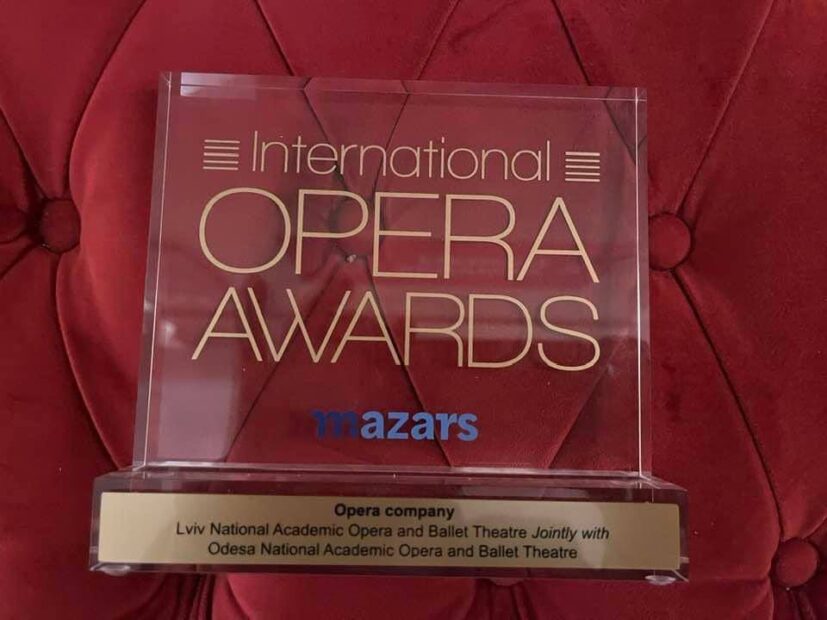 "We have come from cities where the streets are dark, but our souls are full of light. Our music is now humming with generators, but it is the music of our survival, our life," said Oksana Taranenko, stage director of the Odesa National Opera, when the representatives of the two Ukrainian opera houses received the award to thunderous applause.
Earlier this month, Kharkiv Academic Puppet Theater named after V. A. Afanasyev became one of the laureates of the Michael Nyqvist Foundation Award in Stockholm.
Follow us on Tik Tok and Twitter for more news, stories, and field reports by Kharkiv journalists.