Kharkiv Vet Fitted a Bio-Integrated Prosthesis to a Dog Injured by Russian Shelling
16.05.2023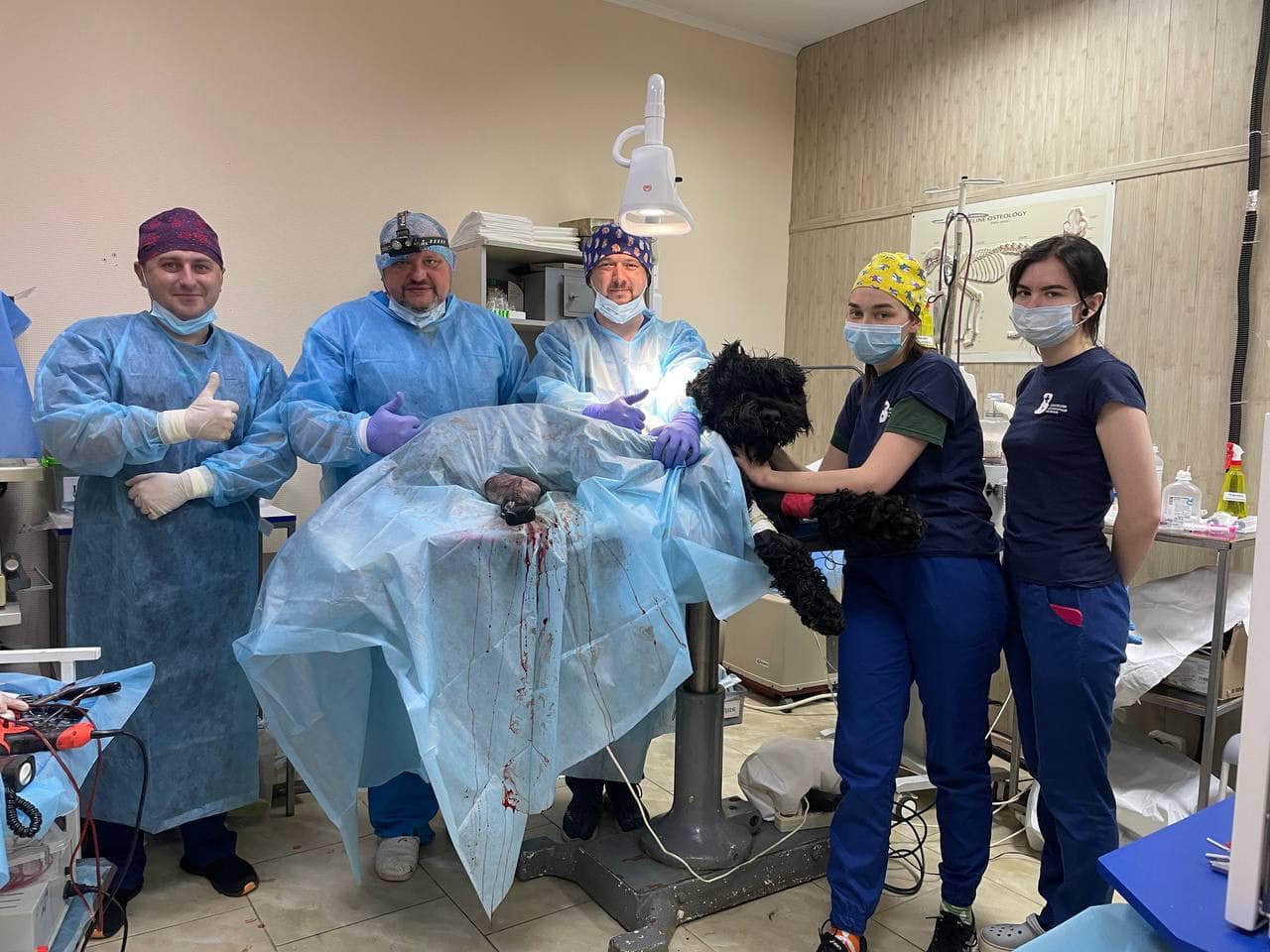 Kharkiv vet fitted a bio-integrated prosthesis to a dog injured by Russian shelling / Photo: facebook.com/klubanv
For the first time, Kharkiv vet surgeons fitted a bio-integrated prosthesis to a dog injured by Russian shelling.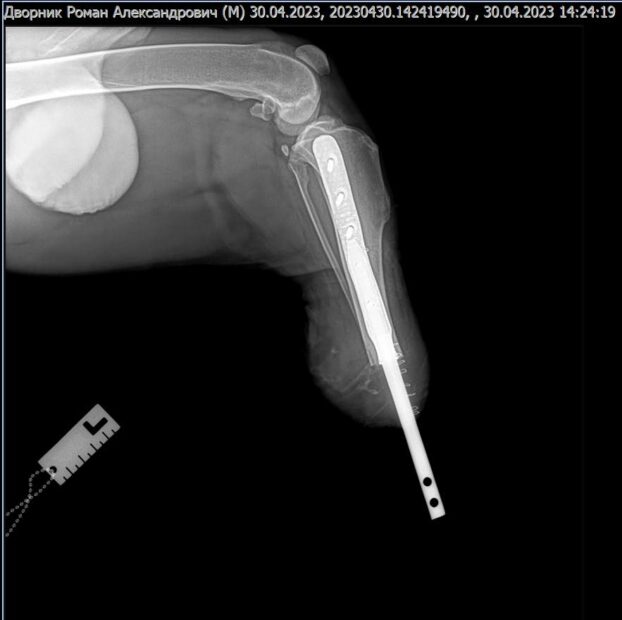 The implant was developed with the help of a printer based on a three-dimensional computer model 3D metal tech. The operation was performed at the Saltivka Veterinary Clinic, a branch of the Kharkiv Veterinary Hospital.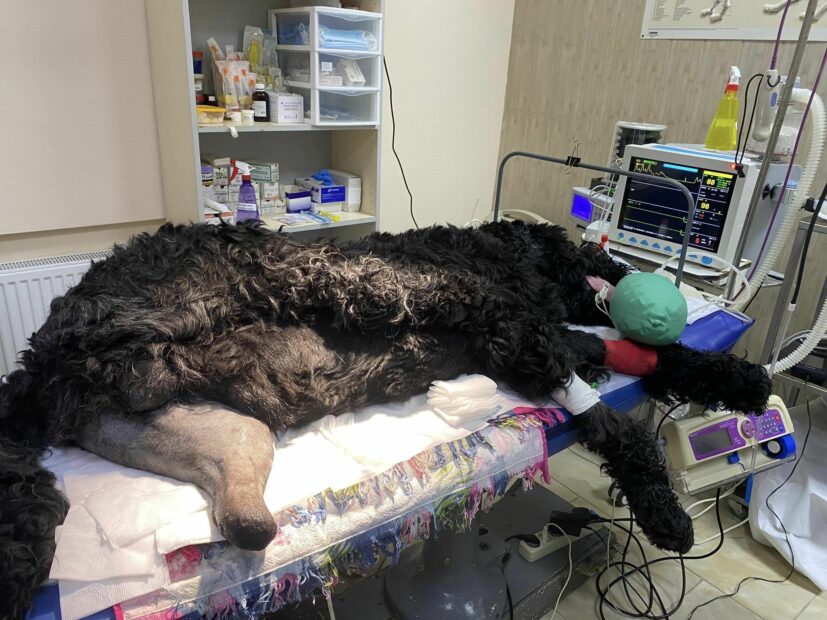 "I wanted to present the first bio-integrated prosthetic limb in a dog in Kharkiv, and it weighed 56 kg," the doctor said.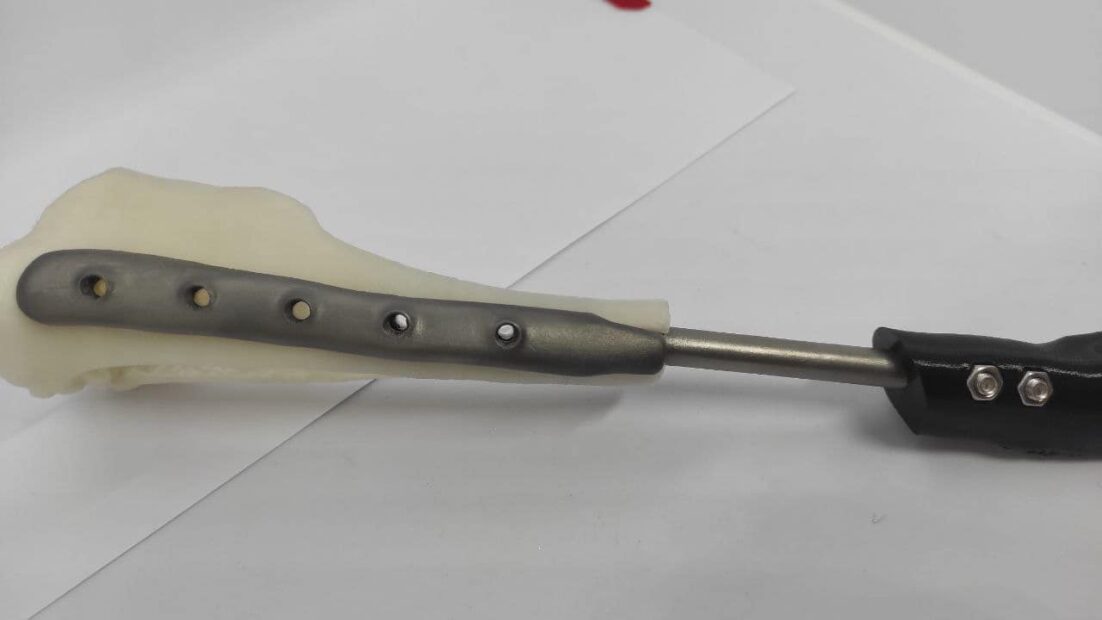 The terrier lost his leg when he came under Russian shelling with prohibited cluster munitions. The dog was in the garden at the time. The family did not leave their pet behind and took it to a veterinary clinic.
See also
Kharkiv Oblast under attack: Russian occupants attacked at least 25 localities. On May 16, the enemy launched a massive attack on Ukraine and employed various missiles.
Destroyed Russian military vehicles to display at Tsyrkuny in Kharkiv Oblast. Damaged Russian equipment and civilian cars, most of which were taken from the community by the occupiers, were collected to record Russian war crimes and exhibited at the village near Kharkiv.
Constant missile attacks and empty streets: how Kupiansk lives on the front line. The city was severely damaged at the beginning of the full-scale invasion and during the battle for its liberation in September 2022. Today, it is constantly under fire from Russian MLRS and S-300 systems.