Kharkiv Displays Destroyed Russian Tanks and War Machines
03.05.2023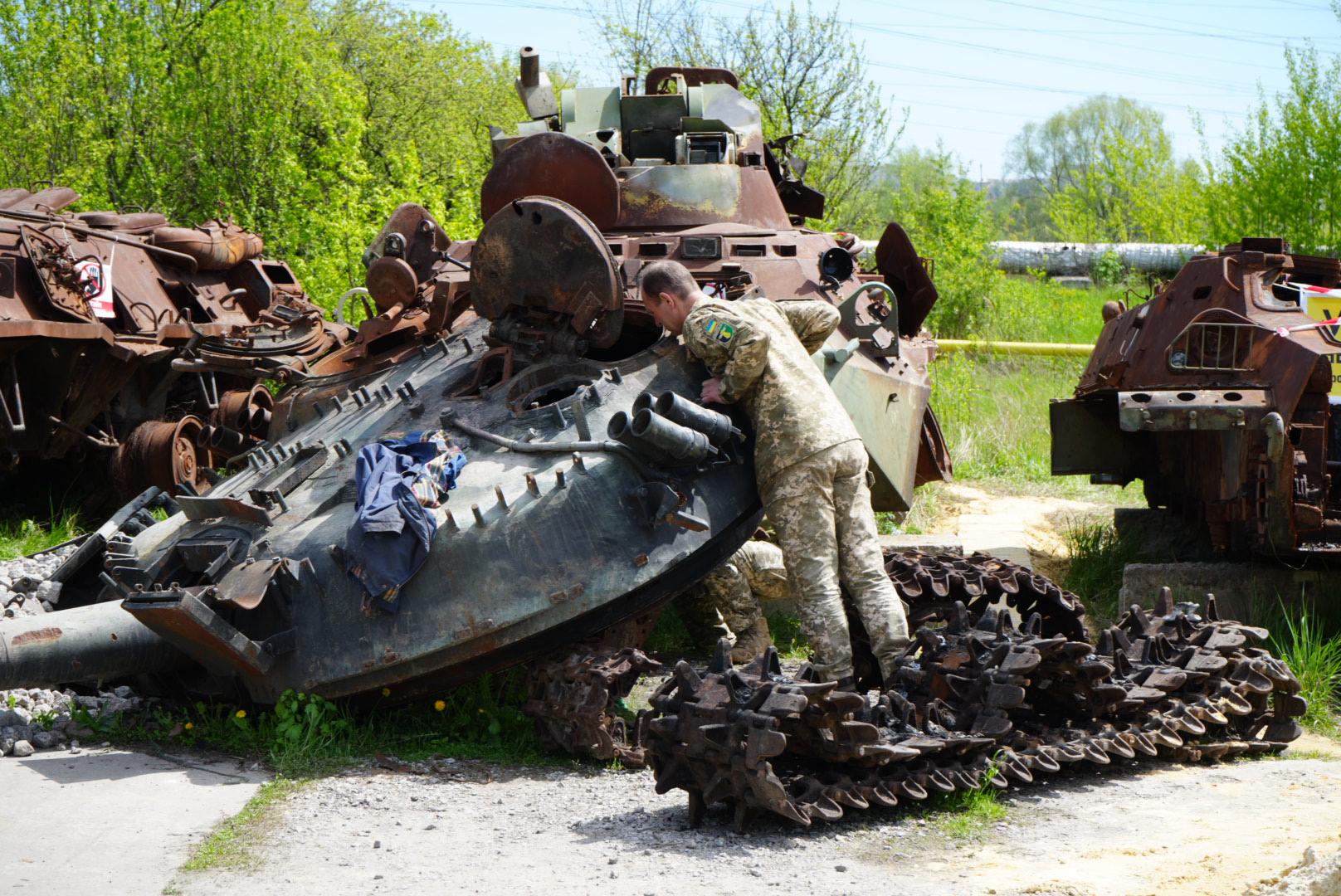 The head of a Russian tank / Photo: Oleksandr Magula, Gwara Media
On 24 February 2022, the Russian Federation launched a new stage of the war against Ukraine – a full-scale invasion. For more than a year now, Russian occupiers have been shelling and bombing peaceful towns in Kharkiv region and across Ukraine, torturing and killing civilians.
The War Diaries charity foundation organized it is now open for viewing and available in Kharkiv:
Rohanska Street 1 (Kharkiv Heroes Avenue, near the Ring Road);
Poltava Highway, 208a (near the Ring Road).
The exhibition includes a burned MT-LB (light armored multipurpose transporter), a tank turret, the remains of a personnel carrier, and other vehicles with propaganda symbols of Rashism.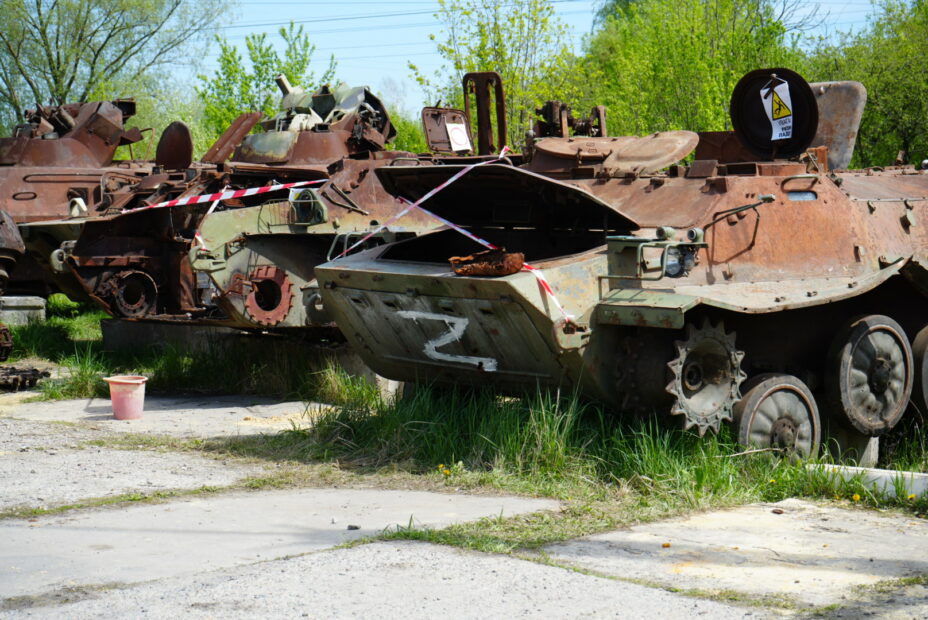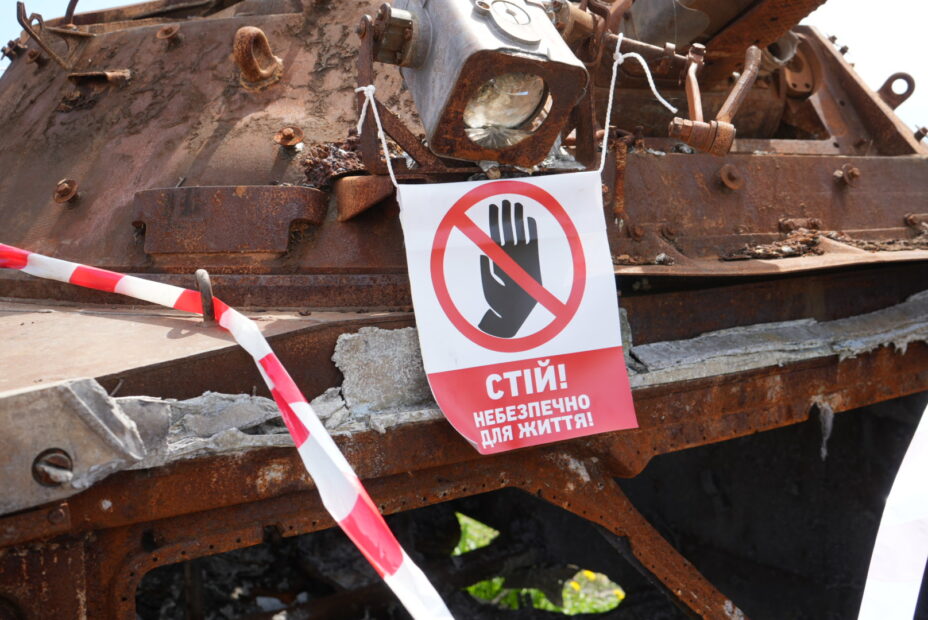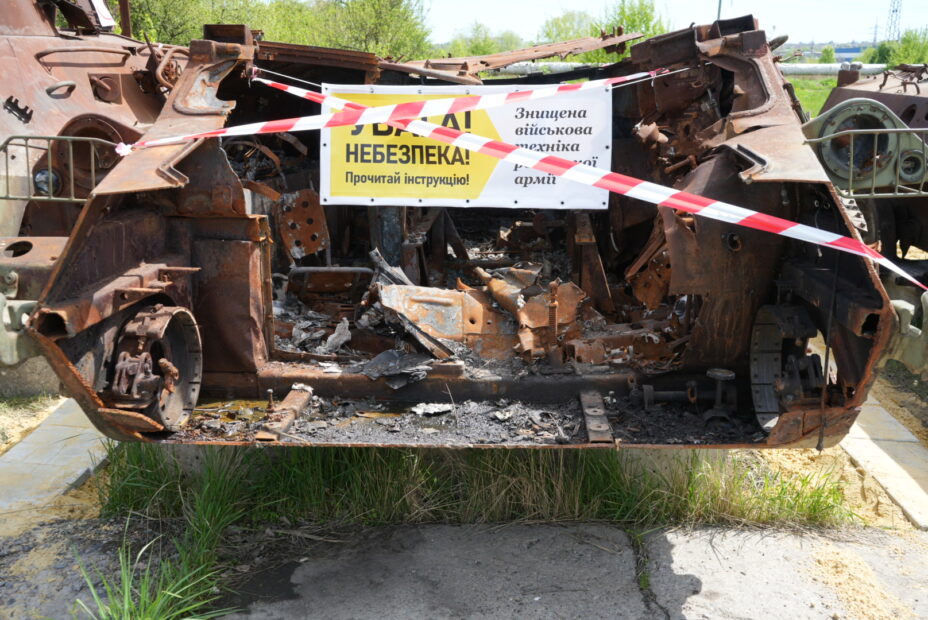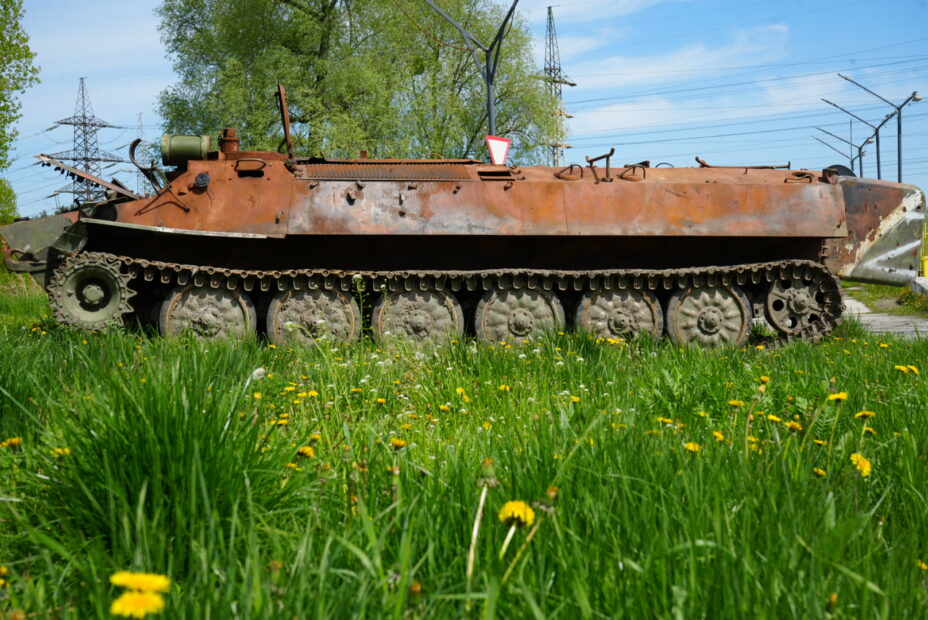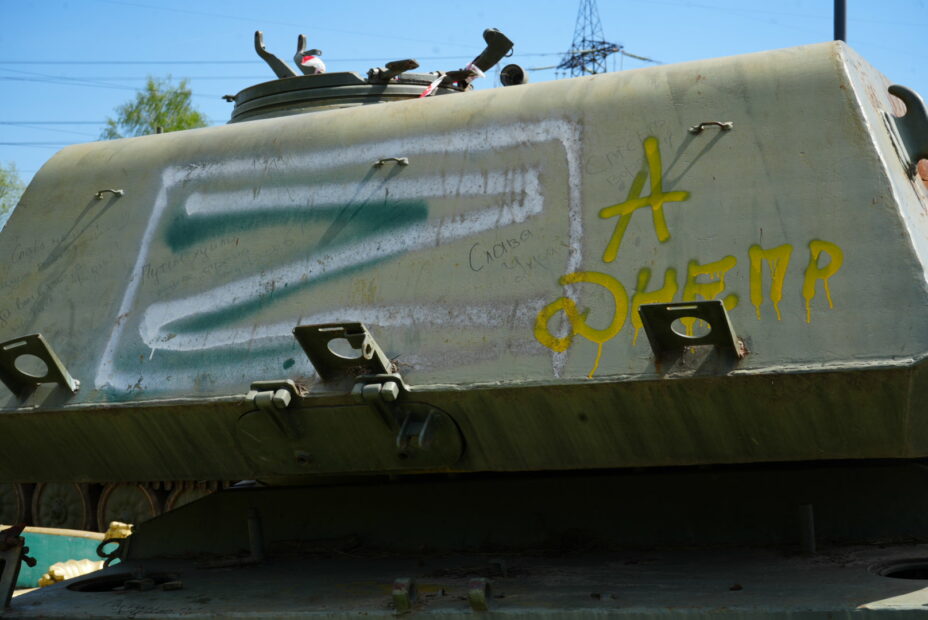 Wikipedia: Ruscism (also known as Rashism, Russism, or Russian fascism) is a term used by several scholars, politicians and publicists to describe the political ideology and social practices of the Russian state in the late 20th and early 21st centuries, and especially during the rule of Vladimir Putin. "Ruscism" and "Russism" are portmanteaus combining the words 'Russian' and 'fascism'; "Rashism" is a rough transcription of the Russian and Ukrainian equivalent (also a portmanteau). It is also used to refer to the ideology of Russian military expansionism. It has been used as a label to describe an undemocratic system and nationality cult mixed with ultranationalism and a cult of personality.
A combination of the Saint George's ribbon and the letter Z, both associated with Ruscism, which has been compared to the Nazi swastika (and is called the zwastika).
The "Ordinary Rashism" film premiered in Kharkiv. It is dedicated to the last year's events and tells about the causes of the war, the mentality and the historical peculiarities of Russian society.
Ukrainian Parliament to recognize Rashism as a Russian political regime. On May 2, the Verkhovna Rada adopted a resolution defining Russia's political regime as rashism and condemning its ideological principles and social practices as totalitarian and hateful.