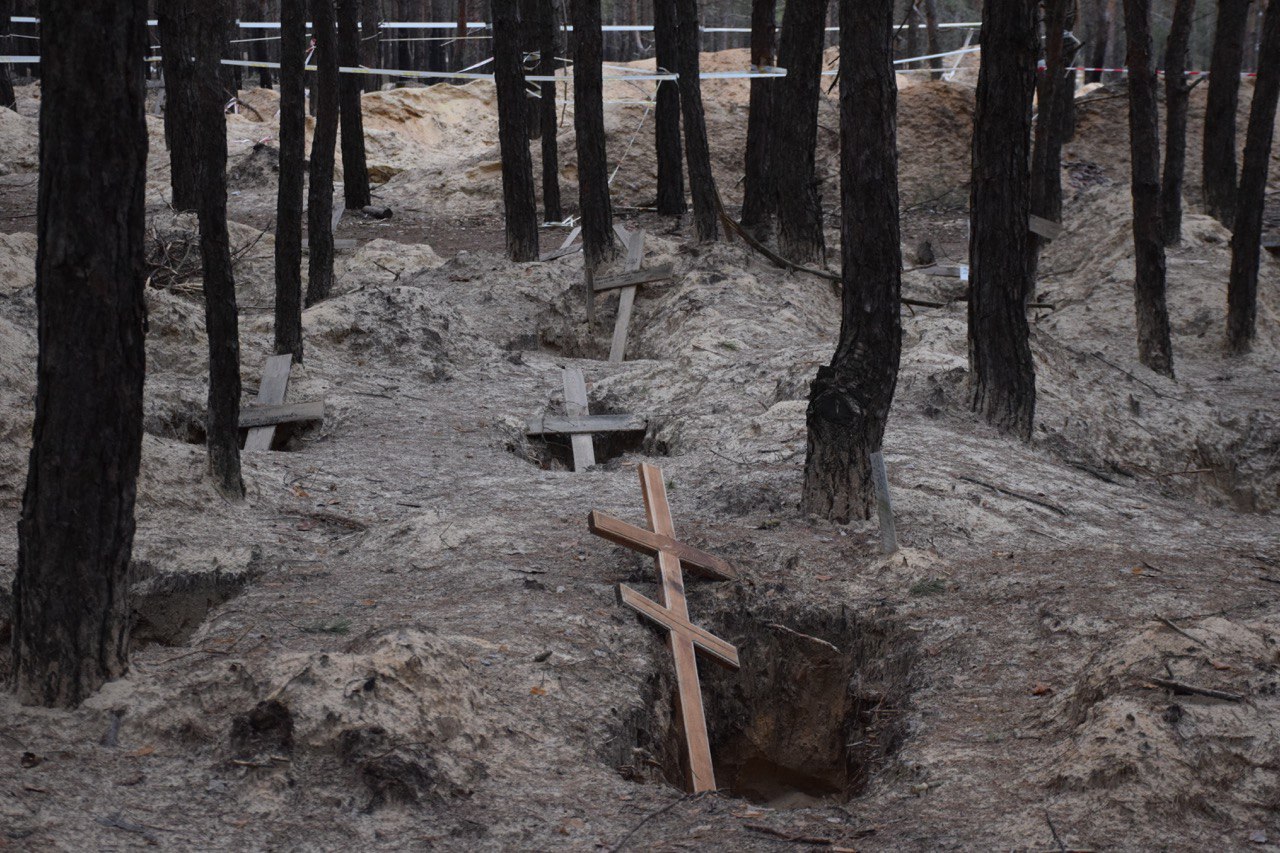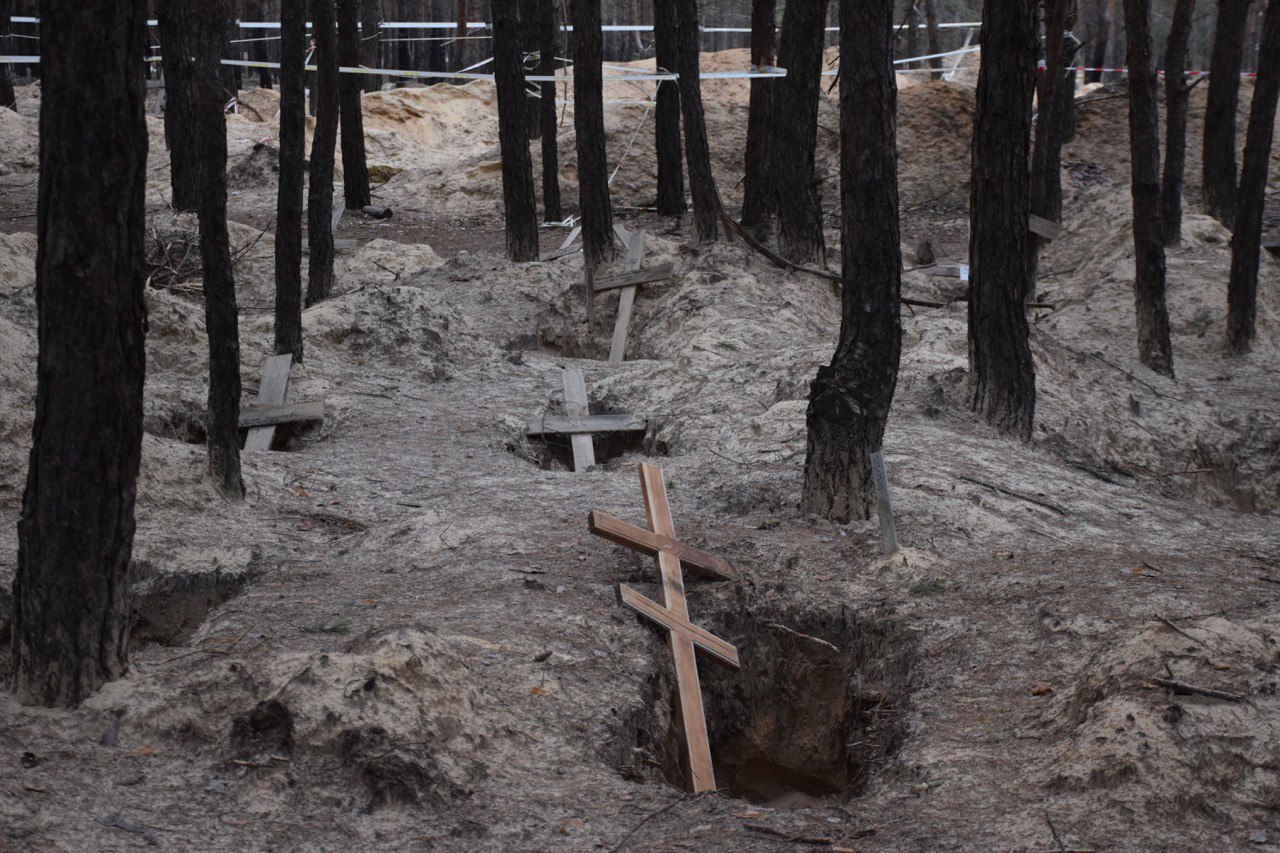 Izium mass graves. Next to an existing cemetery, there was a burial ground that had rows of graves, with crude wooden crosses marking them. While some graves had names written on them, most were identified only by a number. These burials were done on the orders of the Russians during their period of occupation. According to the Ukrainian police, there were 445 newly-discovered graves at this site (Photo: Denys Glushko for Gwara Media)
The identification of all the bodies found in the mass grave near Izium in Kharkiv region on September 15, 2022, after the liberation of most of the region from Russian forces, has not yet been completed.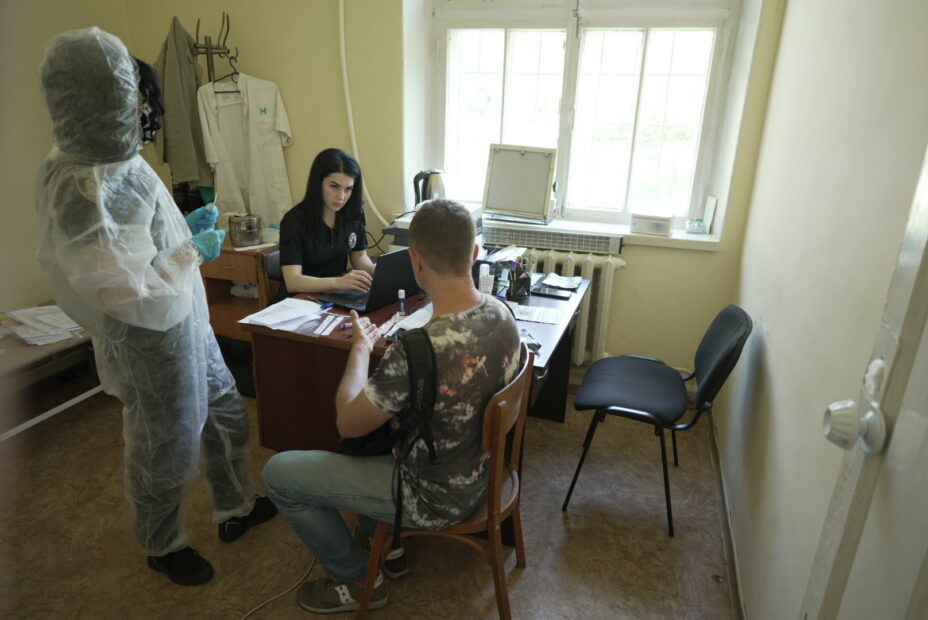 The mass grave is one of the largest in a single liberated town, with more than 440 graves. All the bodies were exhumed and sent for forensic examination. A total of 447 bodies were recovered, including: 215 women, 194 men, five children, and 22 servicemen. In addition, the remains of 11 people whose gender could not be determined were found.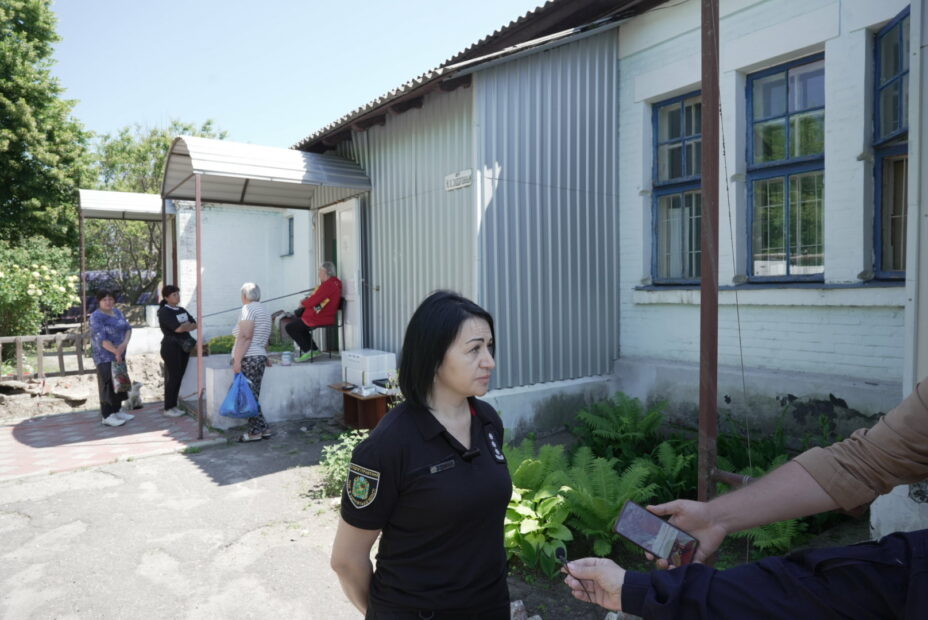 Modern DNA laboratories were operating in the city, significantly accelerating the identification of exhumed bodies. The mobile lab is still helping to collect additional samples.
"More and more people are returning to Izyum. Those who were previously unable to come for personal reasons are now submitting samples to the laboratory. There are technical difficulties: the forensic scientists working now are helping us. Identification is carried out mainly by experts, but we need to find the relatives of the victims," Oksana Oliynyk, deputy head of the Kharkiv regional police department, told to Gwara Media.
Read more about Izium
If you have found an error, highlight the necessary fragment and press Shift + Enter.