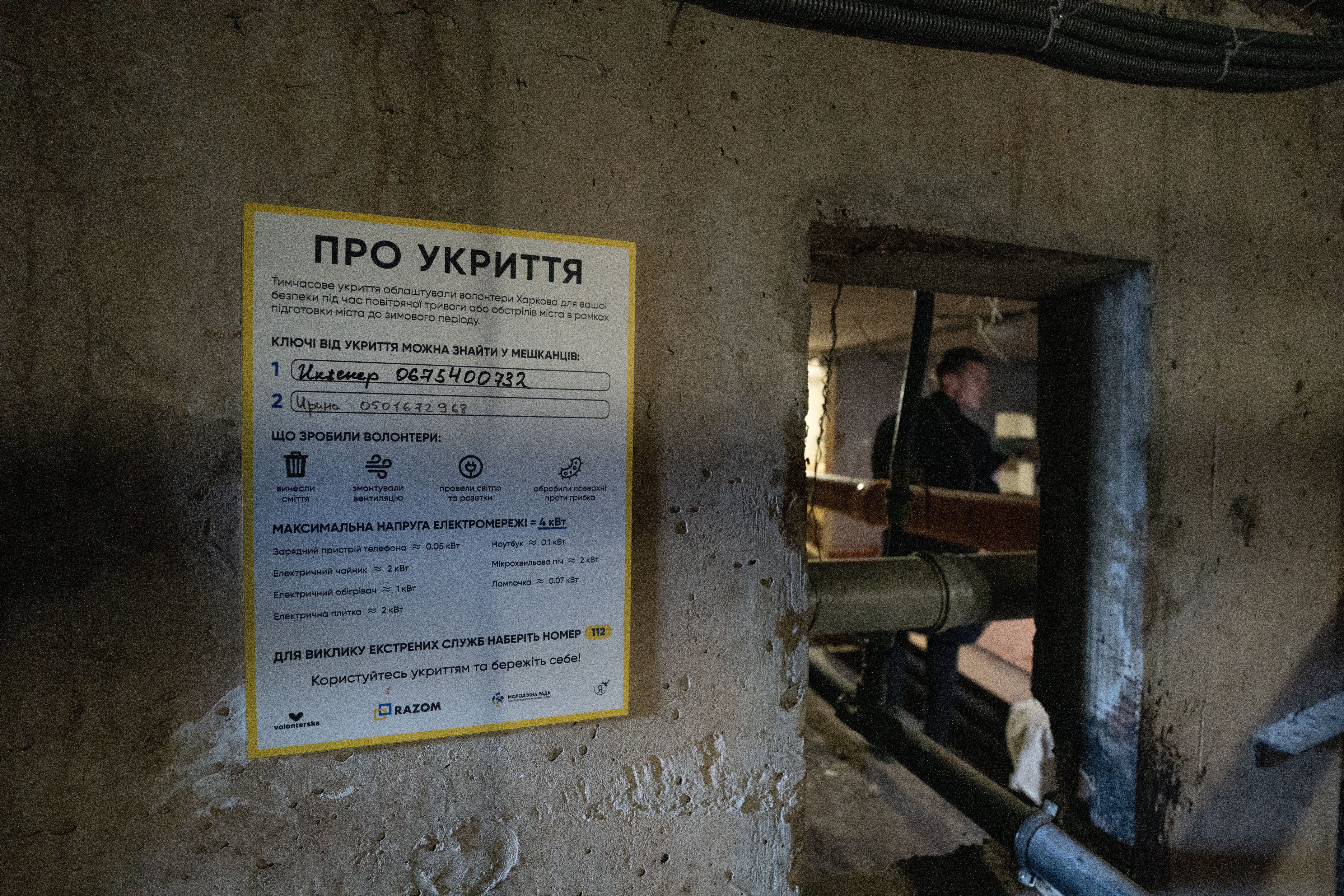 How Kharkiv Residents Make City Safer: Relive Project Reconstructs Basements
Featured
No Ukrainian region has avoided Russian attacks. It is almost impossible to defend yourself from a missile in an apartment or a private house. About 18,000 buildings were destroyed by shelling in Kharkiv city and oblast during the year, and more than 1,700 civilians were killed.
"I learned from the head of the administration that there is not a single building on the territory of Northern Saltivka [a residential area in Kharkiv most affected by Russian shelling – ed.] that was not damaged by shelling," says Anatolii Bezsonov, co-founder of the Relive project.
Wires, switches, and a team of volunteers – that's all the Relive project team needed to start the reconstruction of Kharkiv's abandoned basements. They strive to create comfortable and safe shelters for people.
Relive is a joint project of the "Volonterska" charity fund and the Kharkiv Youth Council to reconstruct the residential buildings' basements. More than 100 volunteers equipped 165 basements, which can accommodate more than 13 thousand people.
Maks Burtsev, the co-founder of the Relive project, met us at the hub surrounded by boxes of food, a rabbit, and a goldfish. He is preparing to transfer humanitarian aid to the liberated cities and villages in Kharkiv Oblast. We met with Maks to find out the details of the Relive project implementation.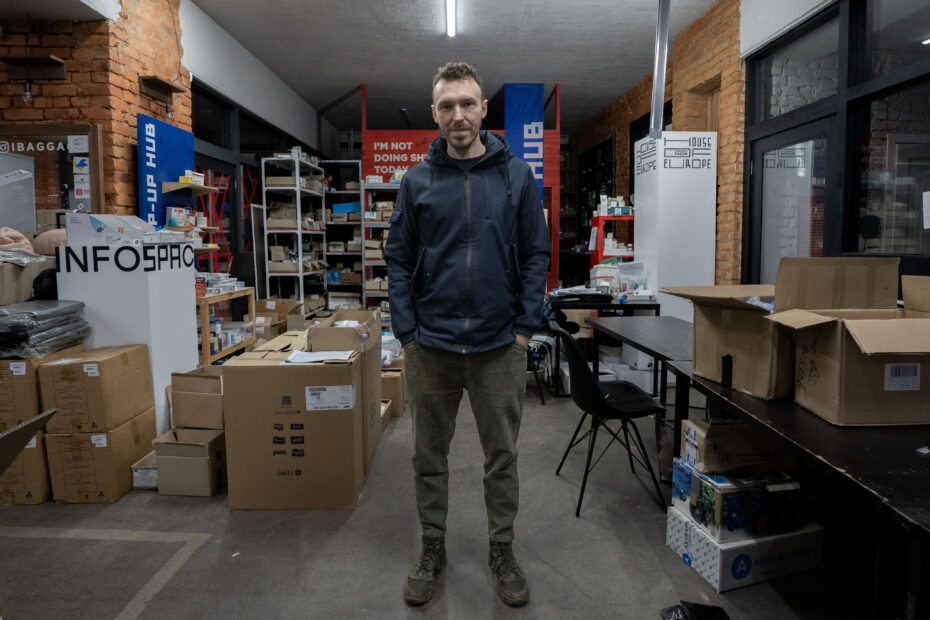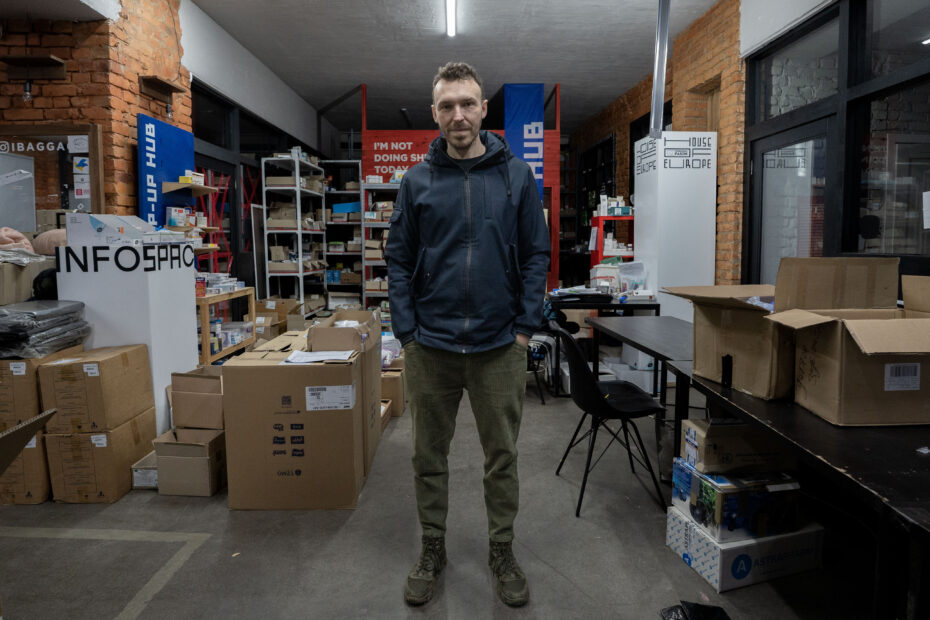 How did you come up with the idea to start a basement reconstruction?
In the summer, I realized that Kharkiv was dying. People were leaving, and businesses were closing. And I really love this city; it is where I want to live with my family. So I started thinking about what we could do to make Kharkiv safer. There were a lot of ideas, but the most realistic turned out to be the basement reconstruction.
We cannot close the sky over Kharkiv or bring thousands of troops here. However, we can make safer places for residents when the city is under fire.
Then we considered all options and decided: we have abandoned basements, but there are not enough bomb shelters. Perhaps, if the State Emergency Service and the city authorities allow us to reconstruct the premises, we can implement the idea. Later, we approached the Kharkiv Youth Council, our good friends, who said there were many long-abandoned basements in the city. If reconstructed according to the State Emergency Service standards, they will serve as temporary bomb shelters.
Reconstructing several test basements, we adjusted the processes and realized the project was practical. We have set a precise aim — to rebuild basements for 100,000 residents.
We rebuilt 165 basements. I don't know if this has affected the feeling of security in Kharkiv, but currently, there is enough space to accommodate more than 13,000 people temporarily.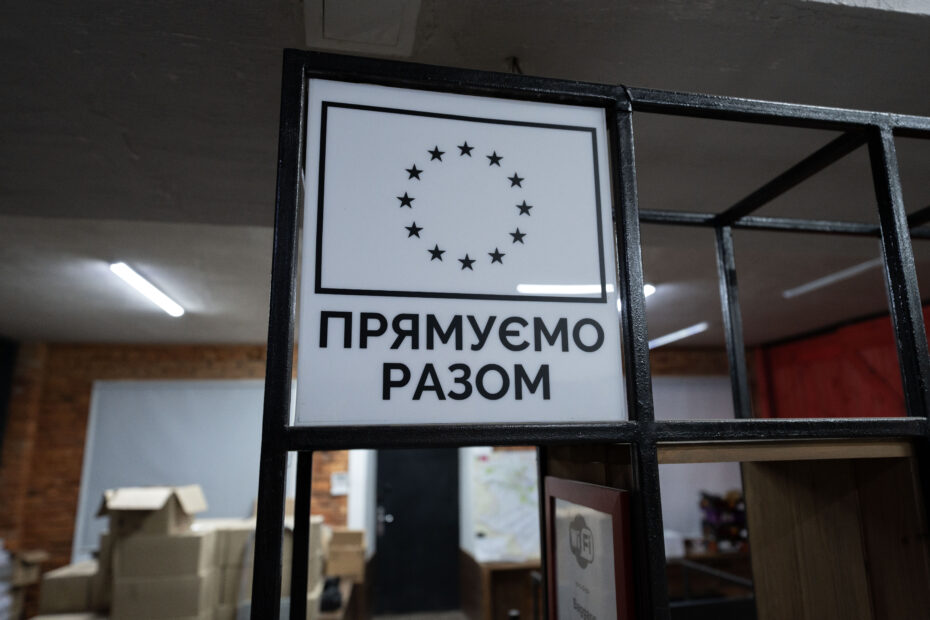 Did you have problems with bureaucracy?
There were no problems; on the contrary, the city strongly supports basement rebuilding and gives residents more space for temporary stay during air raids.
How did you gather the volunteer teams?
The Kharkiv Youth Council did this. They have a network of various organizations, and people often come to them to find work. There were also contacts of volunteers with whom they had cooperated before. Later, people joined during the work process. It seems to me that it has become a kind of therapy for some: when people understand that they can be helpful, it is easier to live through the pain of war.
What are the stages of reconstruction? What do you start with?
We start with cursing (smiles). Most of the basements have been closed for a long time, so they are dirty in some places with piles of garbage. There is literally nothing there: no electricity, water, or ventilation. Therefore, when we go to the basement, the first step is to remove the garbage, then – do antifungal cleaning. The following stages are the electricity and ventilation installation, the installation of sockets, and later, if possible, toilets and sinks. Then there is the preparation of pallets in case people have to spend the night in the basement.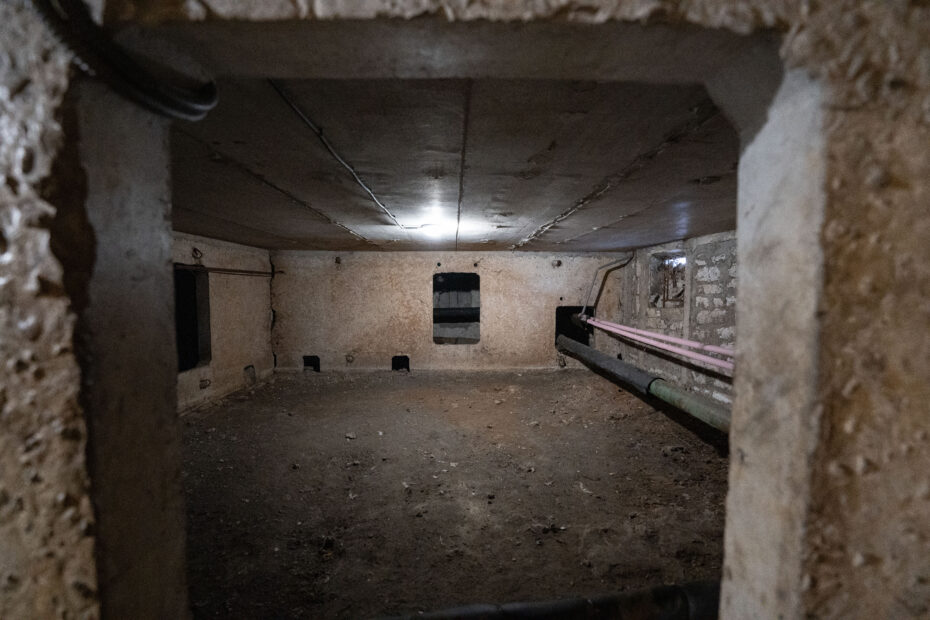 The average cost of a basement reconstruction is about $1,000. The amount may vary depending on the condition of the premises. Most of the money is spent on equipment and materials; the rest is spent on transportation and food for the teams.
How do you raise funds for the project?
Thanks to partners with whom we have already worked, "Together for Ukraine" and Nova Ukraine funds. A trusting relationship has been established between us thanks to previous cooperation, so we only needed to present the project and explain why it is crucial for Kharkiv. And the rest is history.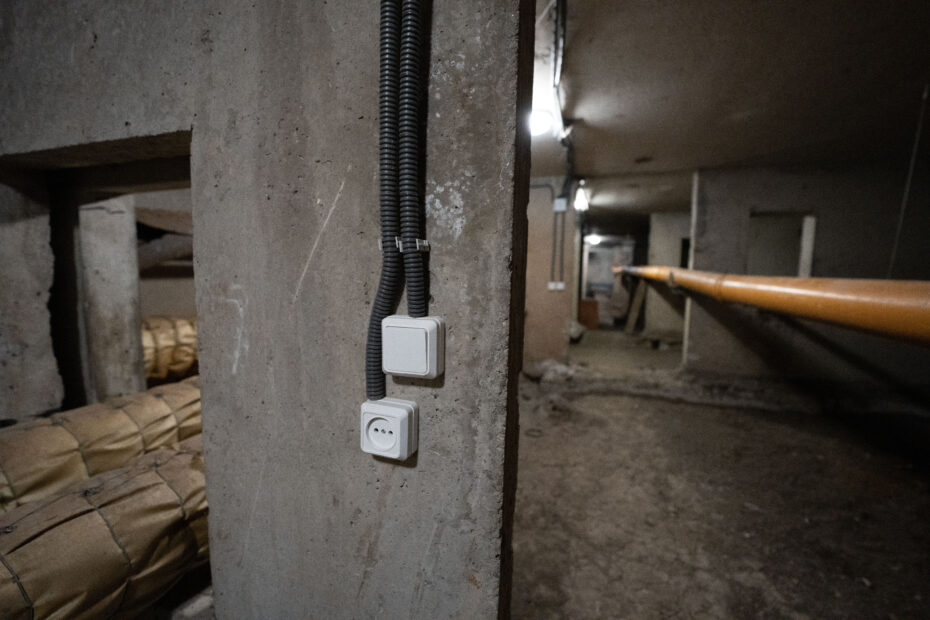 Why did you pause the project?
Firstly, the situation in Kharkiv has somewhat changed: now, shelling is not as frequent as it was in summer or autumn. Secondly, now there are more important things to do, helping the liberated territories. And thirdly, the attitude of Kharkiv residents to missile attacks has changed. Instead of going to the shelter, most citizens go, for example, to a cafe for coffee. Therefore, we decided to spend these funds on places with more urgent problems, like Kupiansk, Vovchansk, and other settlements. We help there with generators. We plan to resume work in the spring, but there are currently enough temporary bomb shelters in Kharkiv for people who want to feel safe. All locations are marked on an interactive map that I have recently created.
How did people discover the location of temporary bomb shelters before the interactive map was created?
There are information boards at each location, and we placed them not only on the bomb shelters` doors but also on the apartment blocks` entrances. And even while the reconstruction works are underway, which takes at least three days, people see us and tell their neighbors or acquaintances.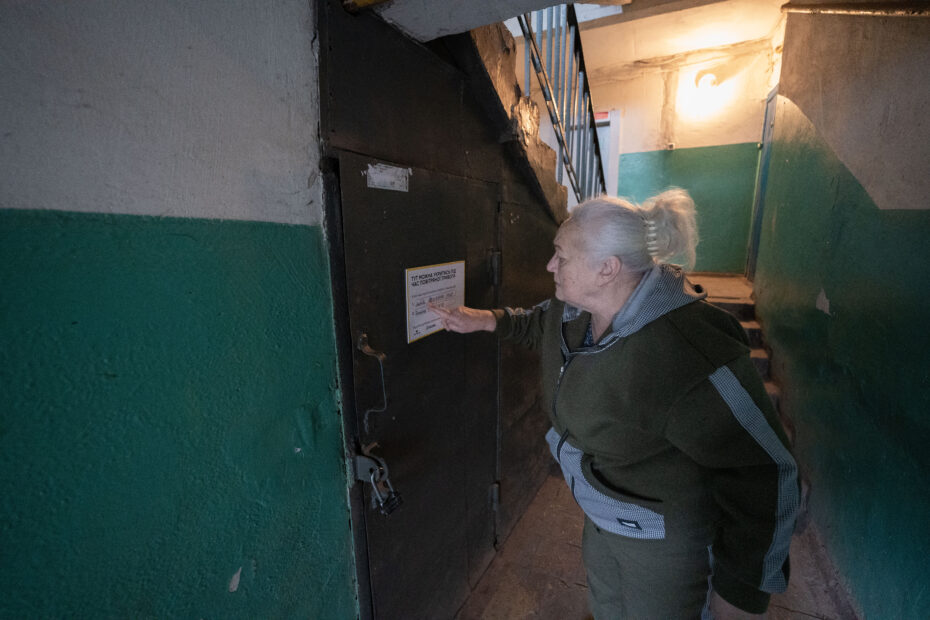 Project implementation: problems and solutions
We went to check out the reconstructed basements with Relive co-founder Anatolii Bezsonov. He talked about the problems the team faced during the project implementation.
Which neighborhoods were prioritized during the basements' reconstruction?
Initially, we focused on those areas that were frequently shelled or could potentially be shelled. The Department of Housing and Communal Services gave us the addresses of the basements, and our people went there to find out if they were suitable for reconstruction. Some were flooded, so we did not work there – we looked for premises in other buildings in the neighborhood.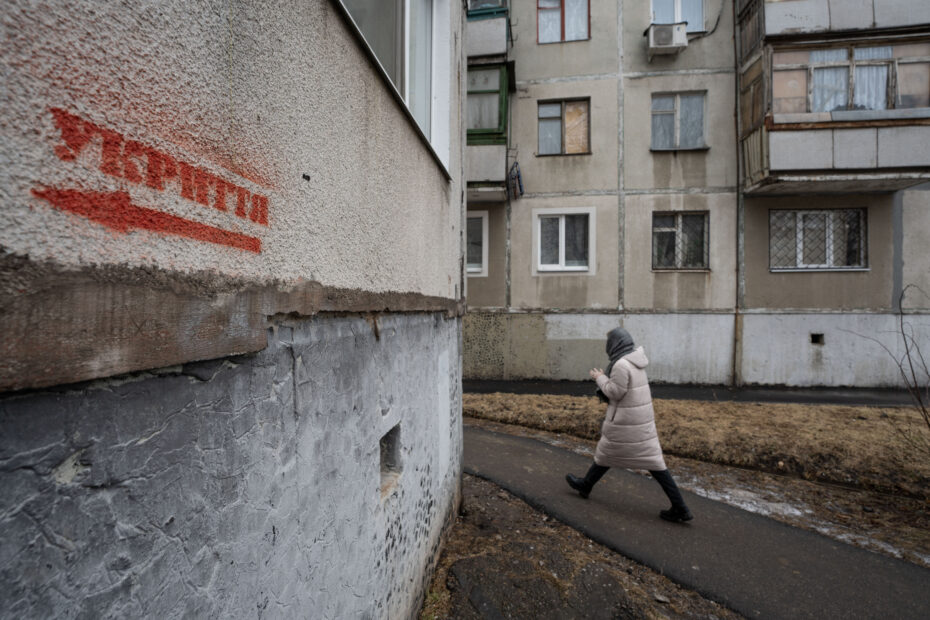 You said there were no bureaucratic problems. So what problems did you face during the project implementation?
The fleas (smiles). There were cases when the carpenters and I left the basements with bite marks all over our legs. This problem was later solved – we began wearing special suits. In the initial stage, many funny mistakes were made; for example, they once made a toilet cubicle without a door. Then, of course, everything was fixed.
Another thing is people. Some did not let us into the basement because they considered us to be saboteurs. I explained that we were volunteers who had come to remodel the basement. Some residents called the police, but we had a permit for reconstruction, so there were no problems with the law. But if people were against it even after that, we went to another location.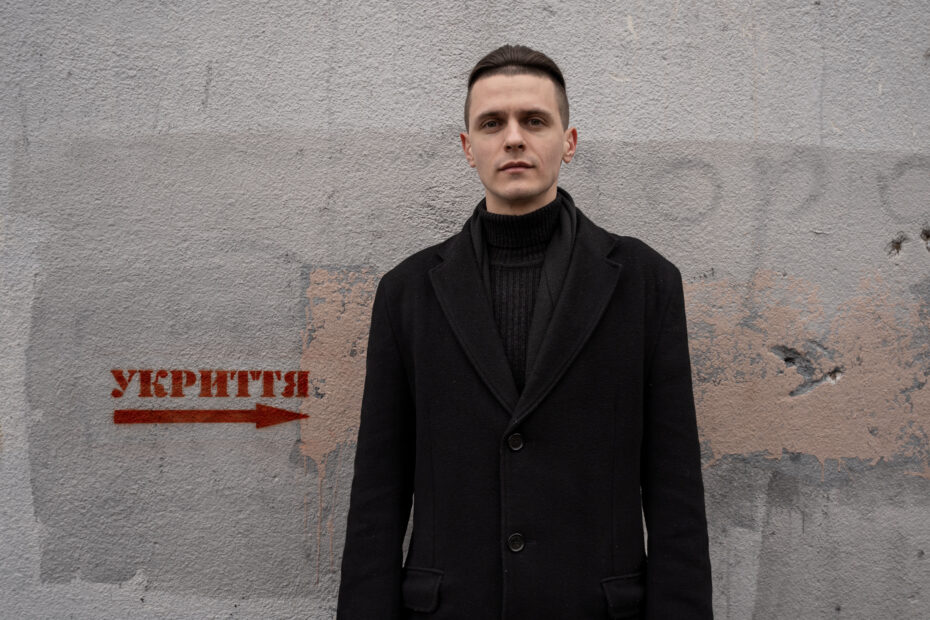 Has it become more comfortable for residents to stay in basements?
The doors of reconstructed basements are locked as looters steal wires or other small items from the premises. Anatolii noted that the Relive team, whenever possible, provides residents with the necessary things when the previous ones are stolen. Near the shelters, there are signs with the contact information of residents who can be reached if there is a need to use the converted premises during an air raid. Some basements have no seating places, so people use their chairs or armchairs. We asked the residents if they felt more comfortable when staying in basements.
Oleksandr, the house resident
"The basement was reconstructed half a year ago; before that, it was difficult to stay there because of garbage, lack of light, and inability to charge a phone. Now there are enough sockets for several people to use them."
Liubov Mykolaivna, the house resident
"Nowadays, I am rarely in the basement since the shelling does not happen so often. Neighbors also come down less often.
We used to come here more often. While there was no light, we came down with candles, chairs, and blankets. Some of those things have remained there. The basement was reconstructed at the end of the summer or the beginning of the fall, then it got better."
Yurii, the house resident
"There were scraps and dust everywhere, because of which the children developed allergies. It was almost impossible to stay in the basement for a long time. In the fall, volunteers cleared everything and installed water and electricity, making it much more comfortable to stay there."
"At the beginning of a full-scale invasion, our shelter was not ready. Some people have prepared to-go bags with food and medicine, but we still couldn't stay there for more than a few hours," added Yurii. Meanwhile, the basic shelter should allow people to stay there for at least 48 hours.
Text by Vika Mankovska
Translated by Alisa Yarova
Edited by Tetiana Fram
Read more Kharkiv Subway to Become a Home: Stories of People Still Living in a Metro Station
Follow us on Twitter, Instagram and LinkedIn for more news, stories, and field reports by Kharkiv journalists.