GwaraDaily. Latest News from Kharkiv and Ukraine: August 29
29.08.2022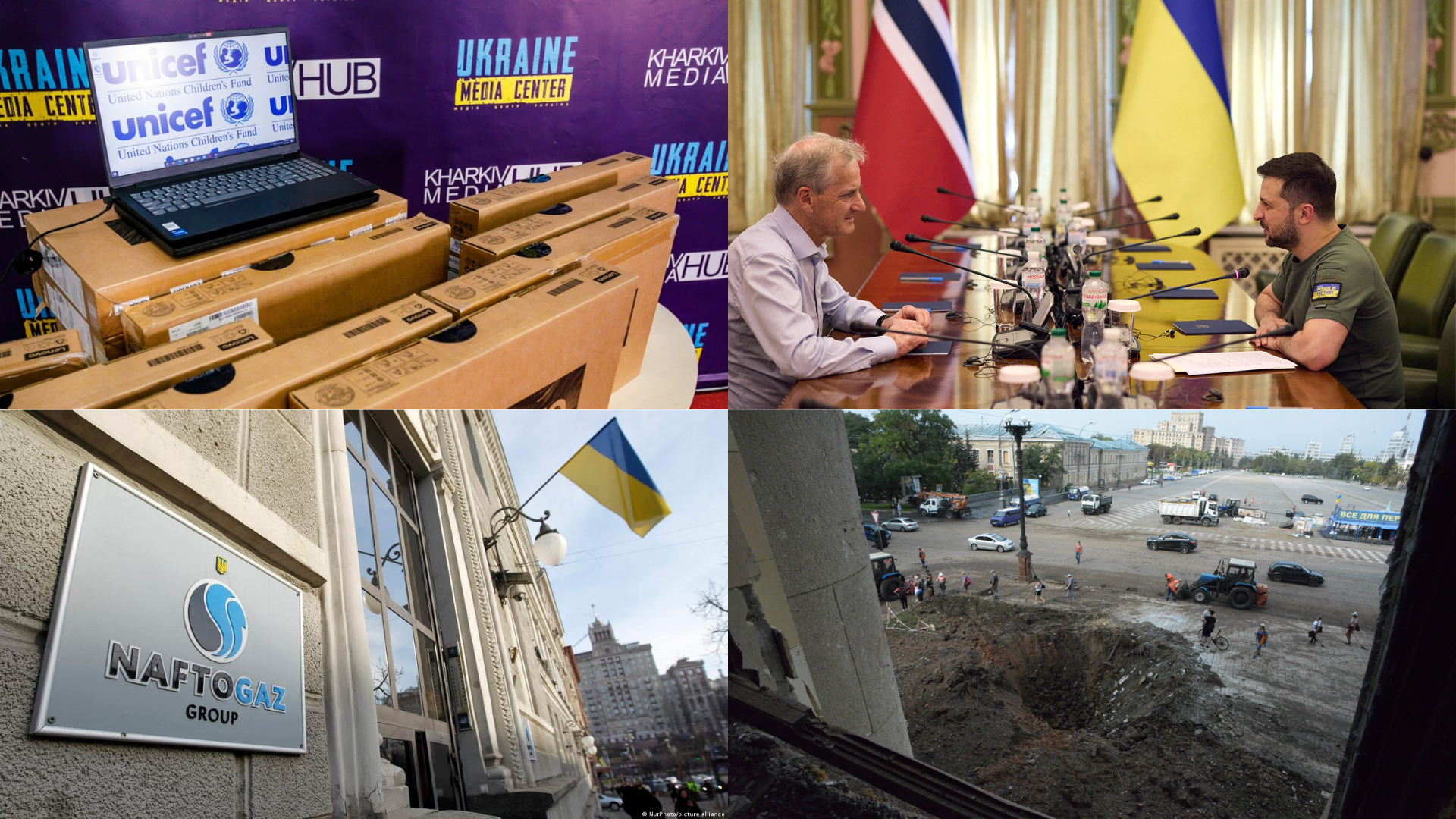 GwaraDaily, August 29
Gwara Media publishes a short digest of important news from Kharkiv and Ukraine on August 29, 2022. To find out more, follow the link. Briefly, clearly and precisely.
Russian Troops Hit Kharkiv Regional Administration on the Morning of Aug. 29 — Photo
The Russian army shelled houses in Kyivskyi district with cluster munitions. On the eve of the rocket attack, the city center was hit. During the past day, they bombarded populated areas of Kharkiv Oblast: Chuhuyiv and Bohoduhiv districts.
Ukraine Shores up for Cold Winter amid Energy Uncertainty
Fears grow Russia will target country's energy infrastructure or further cut its supplies to EU. Ukrainians will probably experience the coldest winter in decades, its gas chief has said, as the thermostats on its Soviet-era centralized heating systems are set to be switched on later and turned down.
Kharkiv Teachers Receive 500 Laptops
UNICEF provided laptops for 66 educational institutions in the region and this is only within the framework of the first tranche. The total number of laptops donated by UNICEF will be more than 5,000.
Norway to Allocate about $200 Million to Buy Gas for Ukraine
The Norwegian government is going to spend NOK 2 billion (over $200 million) to provide gas to Ukraine. Norwegian governor declared that Norway will help to keep warm in hospitals and schools in Ukraine this winter, and will also give many people the opportunity to cook hot food.