Kharkiv Teachers Receive 500 Laptops
29.08.2022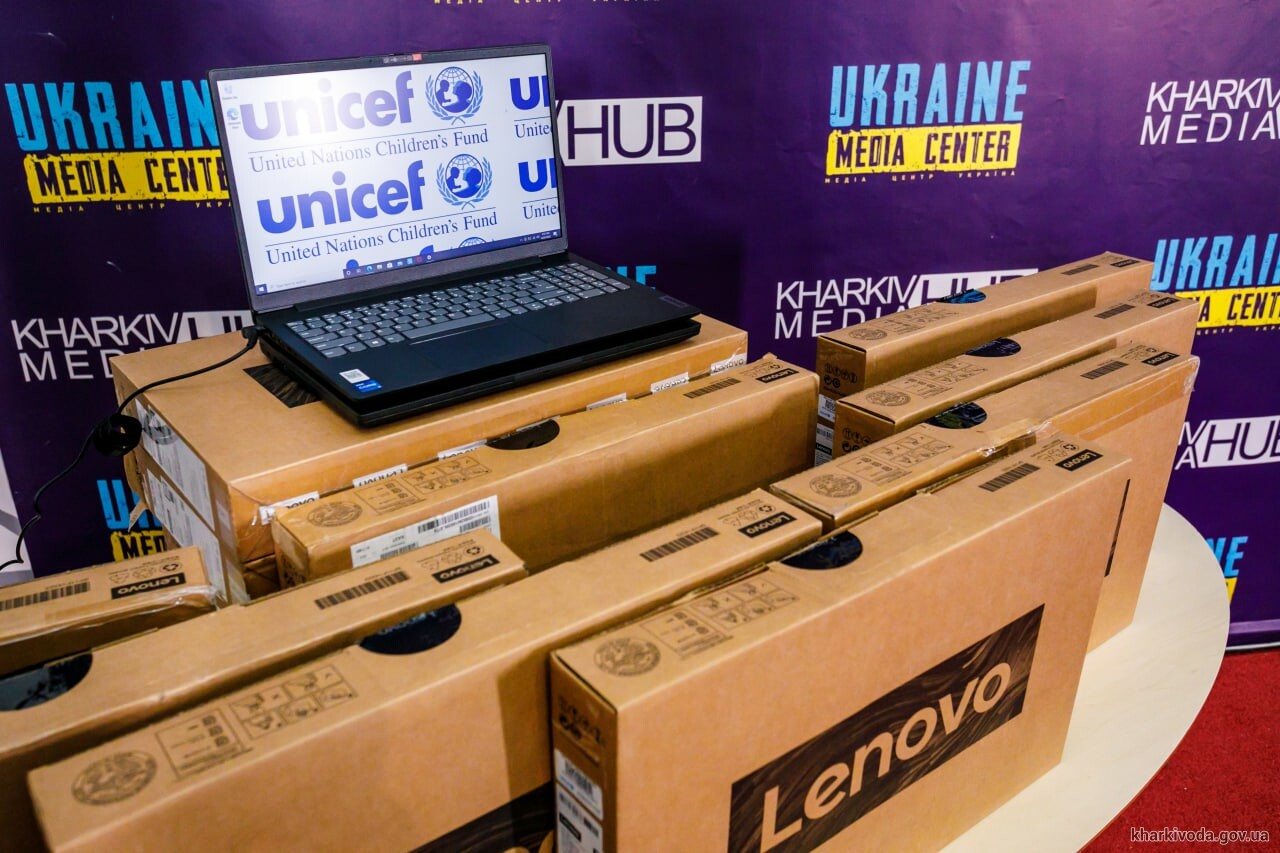 kharkivoda.gov.ua
UNICEF provided laptops for 66 educational institutions in the region and this is only within the framework of the first tranche.
Oleksiy Litvinov, Head of the Regional Education Department, said that the total number of laptops donated by UNICEF will be more than 5,000.
"This academic year will start online in Kharkiv region, which is why it is necessary to provide teachers and lecturers of damaged and destroyed educational institutions with the equipment they need.

We held many meetings with various ministries and the President's Office and decided that remote learning would be safer for students at the moment. After all, we understand that no matter how well-equipped the shelter is, the rocket reaches the city or the region in a very short time," added Oleh Siniehubov, head of Kharkiv Regional Military Administration.
Online education is introduced in all institutions – general, secondary, professional pre-high, and high education. This is explained by the fact that most of the rockets launch in Belgorod.
The rocket's flight time is 30-40 seconds to Kharkiv and about 50 seconds to any point in Kharkiv Oblast, and the minimum time required to drop the children into the shelters is 4-5 minutes