Ex-policeman Who Betrayed his Oath and Worked with Russians for 70,000 Rubles to Face Life Imprisonment
10.05.2023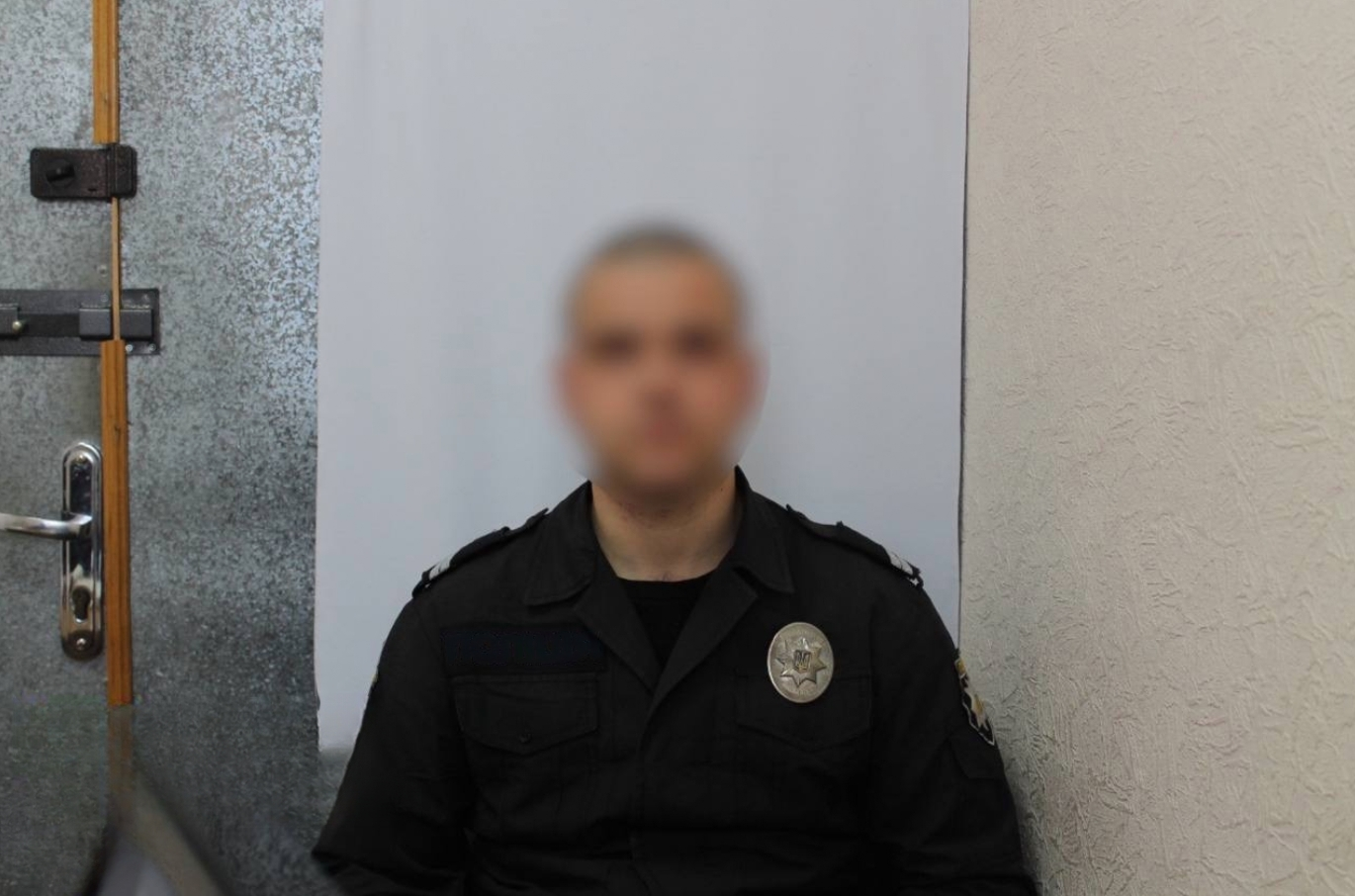 Ex-policeman Who Betrayed his Oath and Worked with Russians for 70,000 Rubles to Face Life Imprisonment / Photo: Kharkiv Regional Prosecutor's Office, t.me/prokuratura_kharkiv
The Kharkiv Regional Prosecutor's Office approved and sent to court an indictment against the former policeman on the fact of high treason committed under martial law (Part 2 of Article 111 of the Criminal Code of Ukraine).
The pre-trial investigation established that in June 2022, a current National Police officer voluntarily went over to the enemy and collaborated with Russian invaders who occupied Kupiansk.
He willingly took the position of "acting head of the guard service group". He later received even more favour from the occupiers. He became "commander of the department for the protection of convoying suspects and was accused of the temporary detention center of the Police Department No. 1 (located in Kupiansk).
A traitor received 70,000 Russian Rubles / $920 monthly for his work.
At the end of last year, law enforcement officers detained the man in Kupyansk district. The former officer is currently in custody. He will be tried in Chervonozavodskyi District Court of Kharkiv.
The sanction of the article provides for punishment in the form of imprisonment for a term of fifteen years or life imprisonment with confiscation of property.
The pre-trial investigation was conducted by investigators of the Second SID of the State Bureau of Investigation in Poltava, with operational support provided by the Second Operational Department of the State Bureau of Investigation in Poltava, the SSU Office in Kharkiv region and the Kharkiv Department of the Internal Security Department of the National Police of Ukraine.
Note: Following Article 62 of the Constitution of Ukraine, a person is presumed innocent of committing a crime and shall not be subjected to criminal punishment until his or her guilt is proven by law and established by a court verdict of guilty.
See also
Publicly supported Russia's actions in Ukraine: Chilean blogger Gonzalo Lira detained in Kharkiv. He published posts and made videos saying that Russia's full-scale invasion was "one of the most brilliant examples of invasions in modern history" and added that Russian troops were not targeting civilians. This foreign blogger also participated in Russian TV news programs as an eyewitness in Ukraine, allegedly "seeing everything with his own eyes."
Kharkiv Oblast to sentence 142 collaborators since the beginning of the full-scale invasion. After the de-occupation of the region, law enforcement officers began to identify Ukrainians who had gone over to the enemy and collaborated with them.
Follow us on Twitter, Instagram and LinkedIn for more news, stories, and field reports by Kharkiv journalists.
Support Kharkiv independent journalism. We are here to show you the life of the front-line cities. Buy us a coffee, and we'll prepare another article on life in Ukraine.