"Embroidered with Pain" Exhibition Opens in Kharkiv
02.03.2023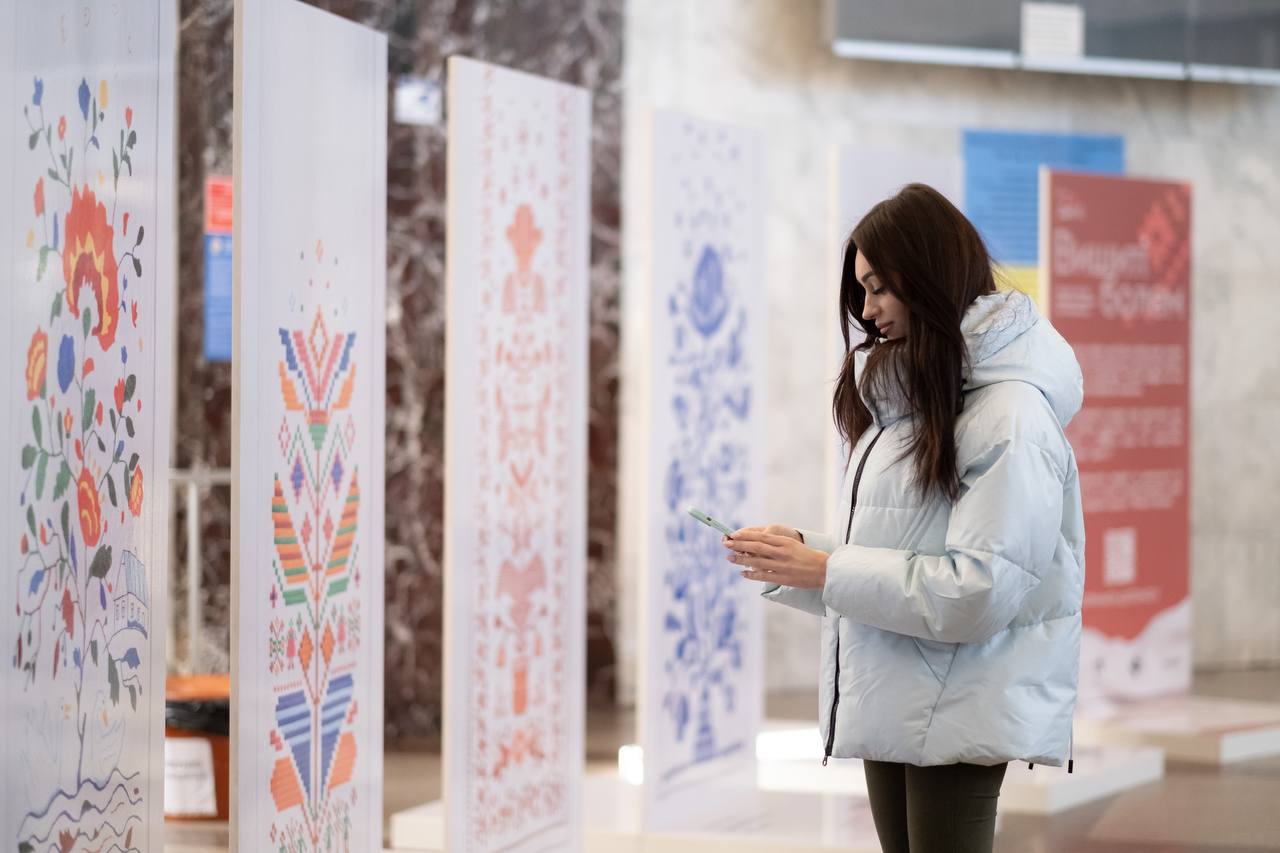 Embroidered with Pain exhibition / Photo: Ukrainian Railways
The exhibition "Embroidered with Pain" opened at the Kharkiv railway station.
The exhibition about wartime sexual violence was also presented at the railway stations of Dnipro, Sumy, Odesa, and Chernihiv.
The initiative collected stories of people who became victims of sexual violence during Russia's war against Ukraine. Collective images were embroidered on the cloth so that everyone could understand how terrible and scary this experience was.
To support people who have gone through violence, the Dali Ye ["the future exists" in Ukrainian – ed.] platform was created in Ukraine. It contains information about medical, psychological, and legal help for those who have faced sexual violence.
"We embroidered cloths by hand to retell stories of sexual violence committed by Russian occupiers against people who do not exist in reality. But these stories are collected from dark events that happened in real life, and from the bright ones, that definitely will happen. It will happen, because the fact is: wounds will heal, life will win, and we will overcome everything. Dali ye."
The exhibition lasts from March 2 to 15. The full stories are available on the project website.
The Embroidered with Pain initiative was created as part of the Women's leadership: on the path to restoring Ukraine project. It is funded by the UK Government and implemented by One Health Pact.
Earlier, on the anniversary of the full-scale invasion, Feb. 24, a photo exhibition dedicated to the fallen athletes was presented at the University metro station in Kharkiv.
Follow us on Twitter and LinkedIn for more news, stories, and field reports by Kharkiv journalists.