2.4 Million People are Now Living in Kharkiv Oblast. It's Almost as Many as Before the Russian Full-Scale Invasion
14.09.2023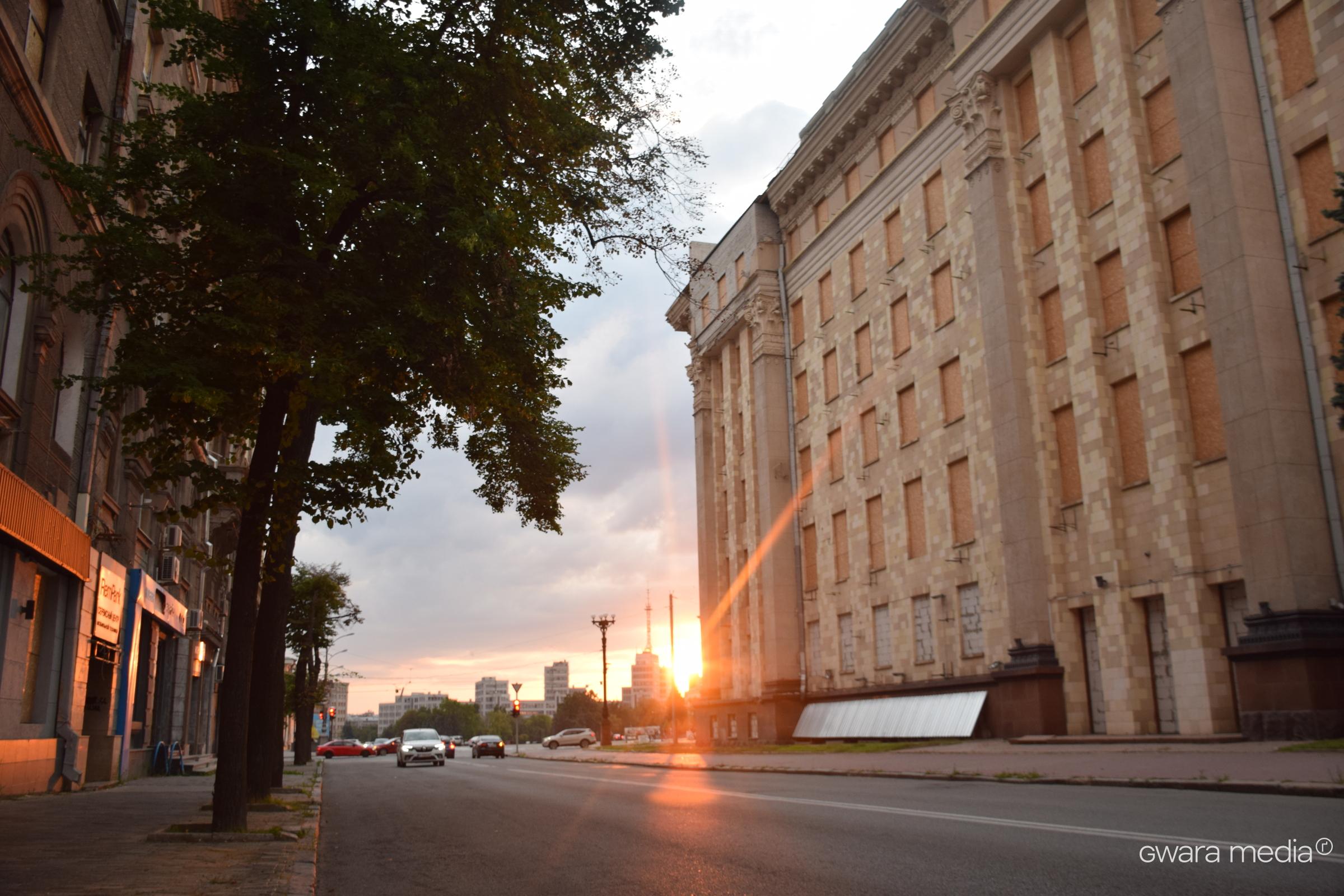 The building of the Kharkiv Regional State Administration and Derzhprom in Kharkiv / Photo: Denys Glushko, Gwara Media
Right now (September 14), 2.4 million people live in Kharkiv Oblast. 1.3 million people live in Kharkiv.
This was reported by the head of the Kharkiv Regional Military Administration, Oleh Syniehubov, during the Congress of Local and Regional Authorities under the President of Ukraine. 
The population of Kharkiv and Kharkiv region has reduced compared to the past years, but right now, people are actively returning to the city and de-occupied territories.
Recently, a fourth wave of residents returning home was observed. It's assumed to be connected to the beginning of the school year. Also, 517 thousand internally displaced people now live in Kharkiv Oblast.
Before the Russian full-scale invasion, 1.4 million people lived in Kharkiv, and 2.6 million lived in Kharkiv Oblast.
Earlier, Gwara Media wrote about the Kharkiv population before and after the full-scale invasion.
Read more
At Gwara Media, we investigate Russian war crimes, debunk fake news, and bring you important stories amidst the Russian-Ukrainian war. Buy us a coffee to support our efforts: it will fuel our fact-checkers' analytical evenings or our reporting team's mornings in de-occupied regions of Kharkiv Oblast.