Balakliia Resident Gets a Guilty Verdict and is Sentenced to Four Years in Prison for Collaboration with Russians – SSU
14.09.2023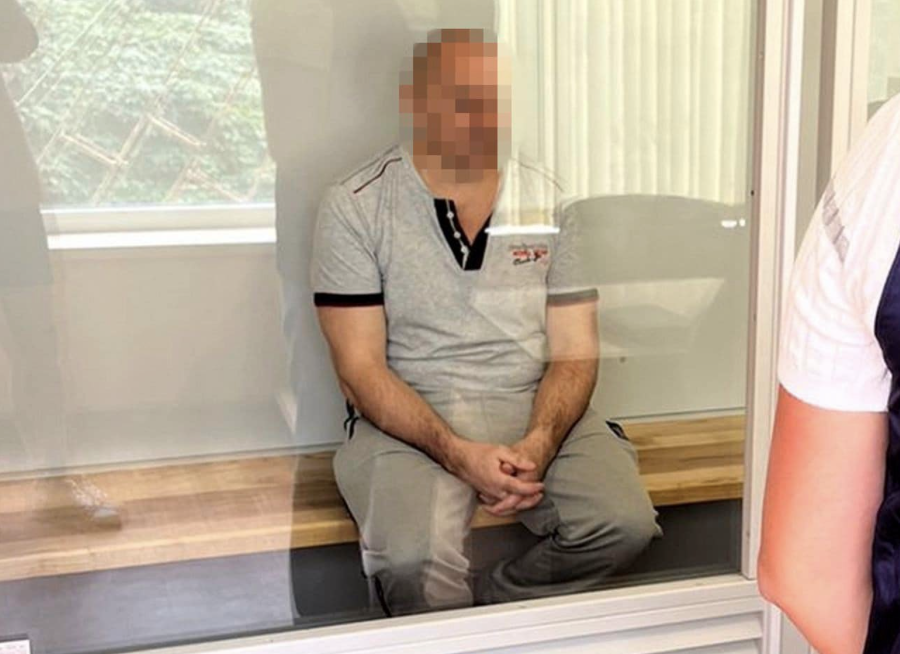 A Balakliia resident who was found guilty of collaboration with Russian occupation / Photo: facebook.com/VladislavAbdula
The Kyivskyi District Court of Kharkiv found Balakliia resident guilty of collaboration with occupiers and sentenced him to four years in prison with the confiscation of property, reports the spokesman for the regional office of the Security Service of Ukraine Vladyslav Abdulla.
According to the sentence, the man is also not allowed to work within the structures of state and local governments and is forbidden from providing public services for the next ten years.
The court proceedings proved that the 48-year-old Balakliia resident agreed to collaborate with a leader of the Balakliia occupational police and started to work as a guard for the local market.
He was responsible for making sure every seller paid "mistove" to Russians (a sum for "renting" a place to sell one's product on the market). He also had to accompany a cashier collecting this 'tax' money. Apart from this, the man had to guard the pharmacy, in which Russians brought medicine for themselves – and to sell to the locals – from the Russian Federation. 
The guard was detained last October during stabilizing measures on the de-occupied territories. For now, a man has an opportunity to appeal the conviction.
Read more
At Gwara Media, we investigate Russian war crimes, debunk fake news, and bring you important stories amidst the Russian-Ukrainian war. Buy us a coffee to support our efforts: it will fuel our fact-checkers' analytical evenings or our reporting team's mornings in de-occupied regions of Kharkiv Oblast.