Russia Hit Four Settlements in Kharkiv Oblast with Airstrikes 
14.09.2023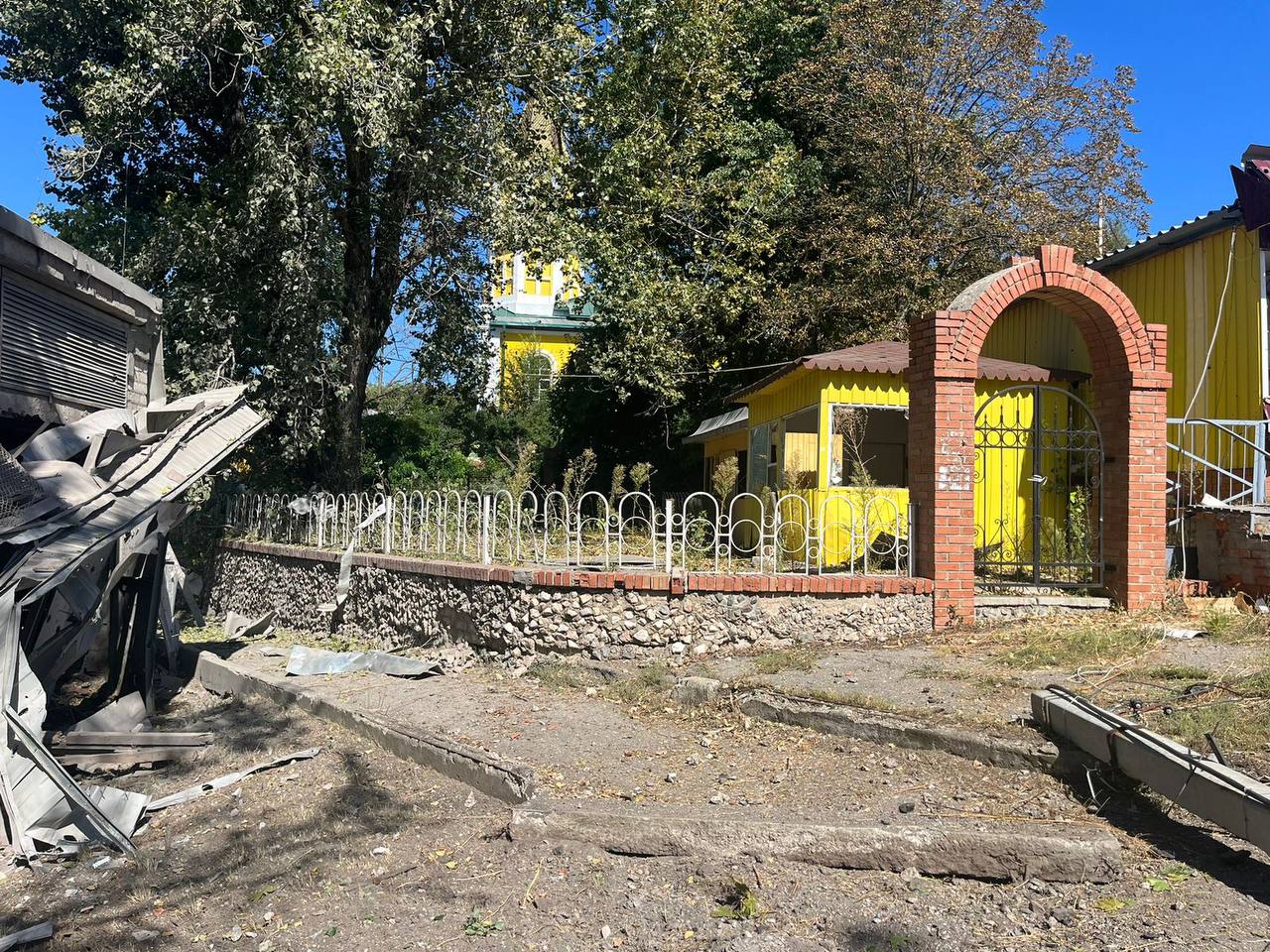 The consequences of Russian army shelling Kupiansk / Photo: Kharkiv RMA
Russians hit with airstrikes Morohovets, Pletnivka, Petropavlivka, and Kyslivka of Kharkiv Oblast. 
General Staff informed about this in the morning briefing.
The Russian army hit more than 100 settlements in Kharkiv, Luhansk, Donetsk, Zaporizhzhia, and Kherson Oblasts with artillery.
In the Slobozhanskyi and Siverskyi directions, Russian army units stay near the state's border to create diversions in the borderline districts and prevent the AFU from moving onto other axes of the frontline. Also, the Russian military continues to build mine-explosive barriers along the state border in Belhorod Oblast.
In Kupiansk, Lyman, and Bakhmut directions, within the district which the Khortytsia operational-strategic group is responsible for, the Russian army tries to break through the defense to the northeast of Berestove in Kharkiv Oblast, Bilohorivka of Luhansk Oblast, and Bohdanivka of Donetsk Oblast. At the same time, keeping up the offense, the AFU had partial success in the districts of Bakhmut, Kishchiivka, Andriivka, and Kurdiumivka of Donetsk Oblasts.
Read more
At Gwara Media, we investigate Russian war crimes, debunk fake news, and bring you important stories amidst the Russian-Ukrainian war. Buy us a coffee to support our efforts: it will fuel our fact-checkers' analytical evenings or our reporting team's mornings in de-occupied regions of Kharkiv Oblast.