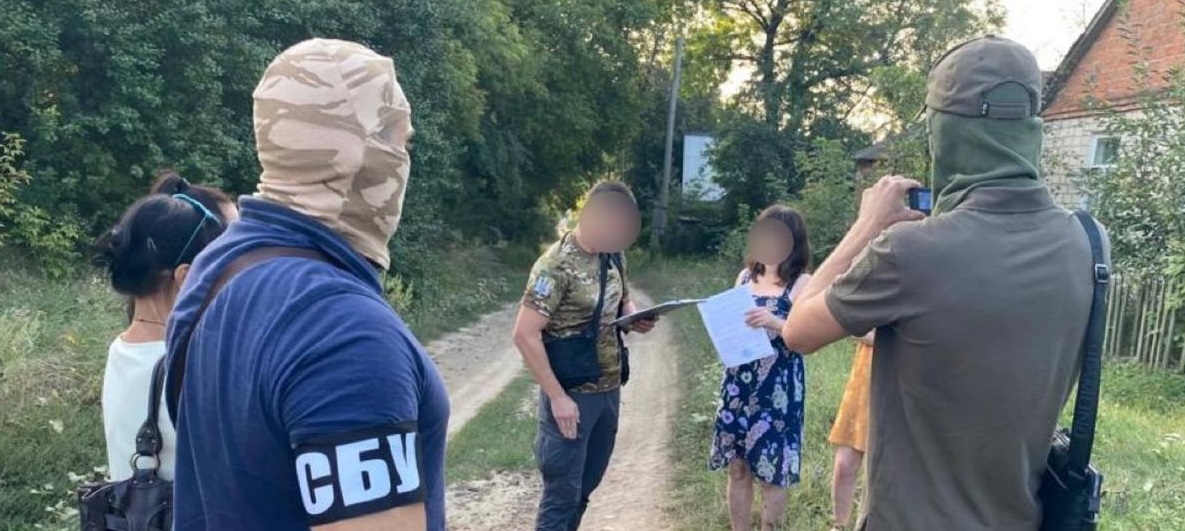 A suspect in the case / Photo: Kharkiv Regional Prosecutor's Office
According to the Kharkiv Regional Prosecutor's Office, an employee at one of Kharkiv's energy industry factories provided Russian special services with coordinates from her workplace so the Russian army could keep bombing the region's energy infrastructure. 
The Prosecutor's Office issued a suspicion to a 43-year-old resident of Dovzhyk village in the Bohoduhiv district. According to them, she informed Russian FSS about the location of Ukrainian positions and directed Russian rocket and artillery fire at objects of civil and critical infrastructure in the Kharkiv region. 
"Apart from that, the woman is an employee of one of the Kharkiv energy industry factories. She provided the adversary's secret services with data from her workplace so the Russian army could blow up the energy system of the Kharkiv region," the message from the Prosecutor's Office says. 
A Kharkiv region resident was detained on August 30. She is remanded in custody without bail for 60 days (until October 28) as a preventive measure.  
Note: According to Article 63 of the Constitution of Ukraine, a person is presumed innocent of committing a crime and shall not be subjected to criminal punishment until their guilt is proven through legal procedure and established by a court verdict of guilty.
Read more
Based on the evidence collected by the Security Service of Ukraine, an informant of the Russian special services who supported Russian air attacks in the Kharkiv region was sentenced to imprisonment.
A Kupiansk resident suspected of collaboration detained; he collected fingerprints from pro-Ukrainian citizens — Prosecutor's Office

If you have found an error, highlight the necessary fragment and press Shift + Enter.