A Kupiansk Resident Suspected of Collaboration Detained, He Collected Fingerprints from Pro-Ukrainian Citizens — Prosecutor's Office
29.08.2023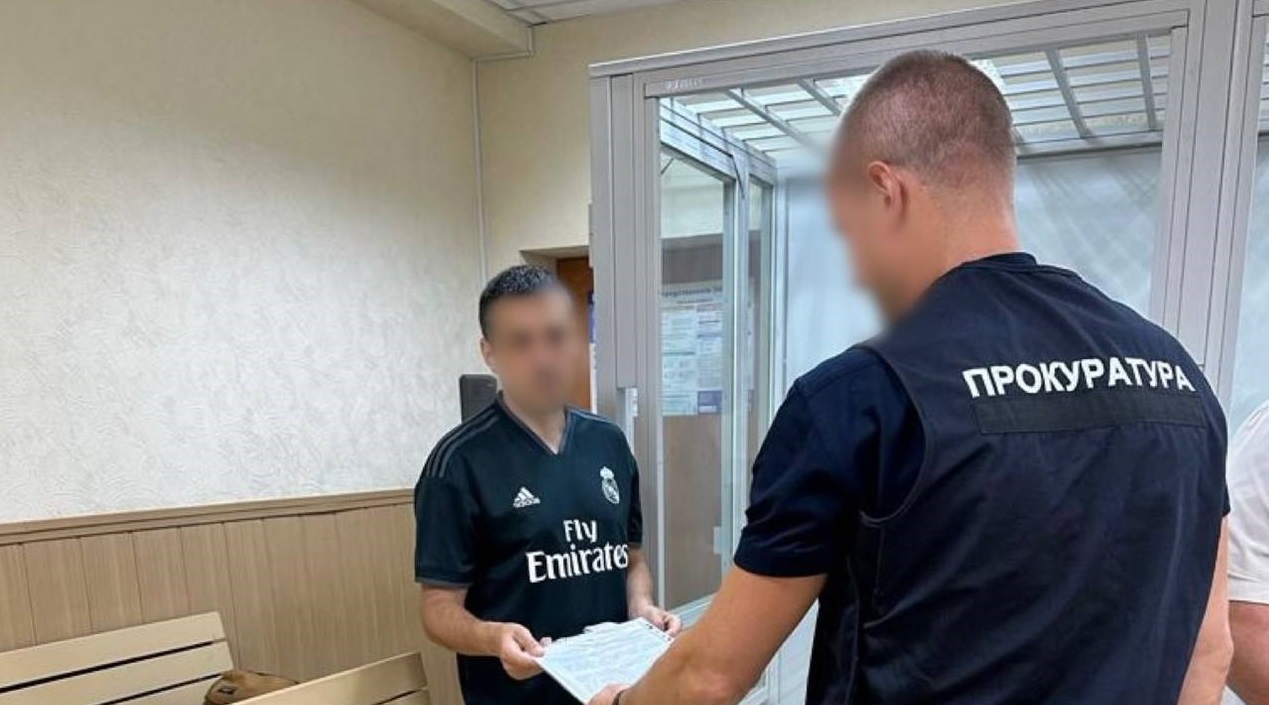 A Kupiansk resident, detained on suspicion of collaboration with Russian occupation authorities / Photo: Kharkiv Regional Prosecutor's Office
Kharkiv Regional Prosecutor's Office has issued a suspicion notice to a 31-year-old man on the charges of collaboration with Russian occupation authorities. (p. 7 to Art. 111-1 of the Criminal Code of Ukraine)
According to the prosecution, during the Russian occupation of Kupiansk, a resident decided to join the so-called "Management of internal affairs of so-called Kharkiv Military-Civilian Administration." He got a position of a "drug trafficking control division operative of a criminal investigation department in a police district №1 (dislocation – Kupiansk)."
"This "law enforcer officer" collected fingerprints from pro-Ukrainian citizens who were illegally detained by so-called "police" because of their patriotic views and nonrecognition of occupation authorities," reports the Kharkiv Regional Prosecutor Office in their Telegram channel.
The suspect is detained. Right now, he is remanded in custody without bail.
Note: According to Article 63 of the Constitution of Ukraine, a person is presumed innocent of committing a crime and shall not be subjected to criminal punishment until their guilt is proved through legal procedure and established by a court verdict of guilty.
Read also
Security Services issued a suspicion notice to a man who tried to suppress resistance in the occupied parts of the Kharkiv Oblast.
Vovchansk resident who became school headmistress during occupation is to be tried for collaboration.