Urban Forms Center to Launch a Digital Handbook "Kharkiv Architecture Guide"
08.03.2023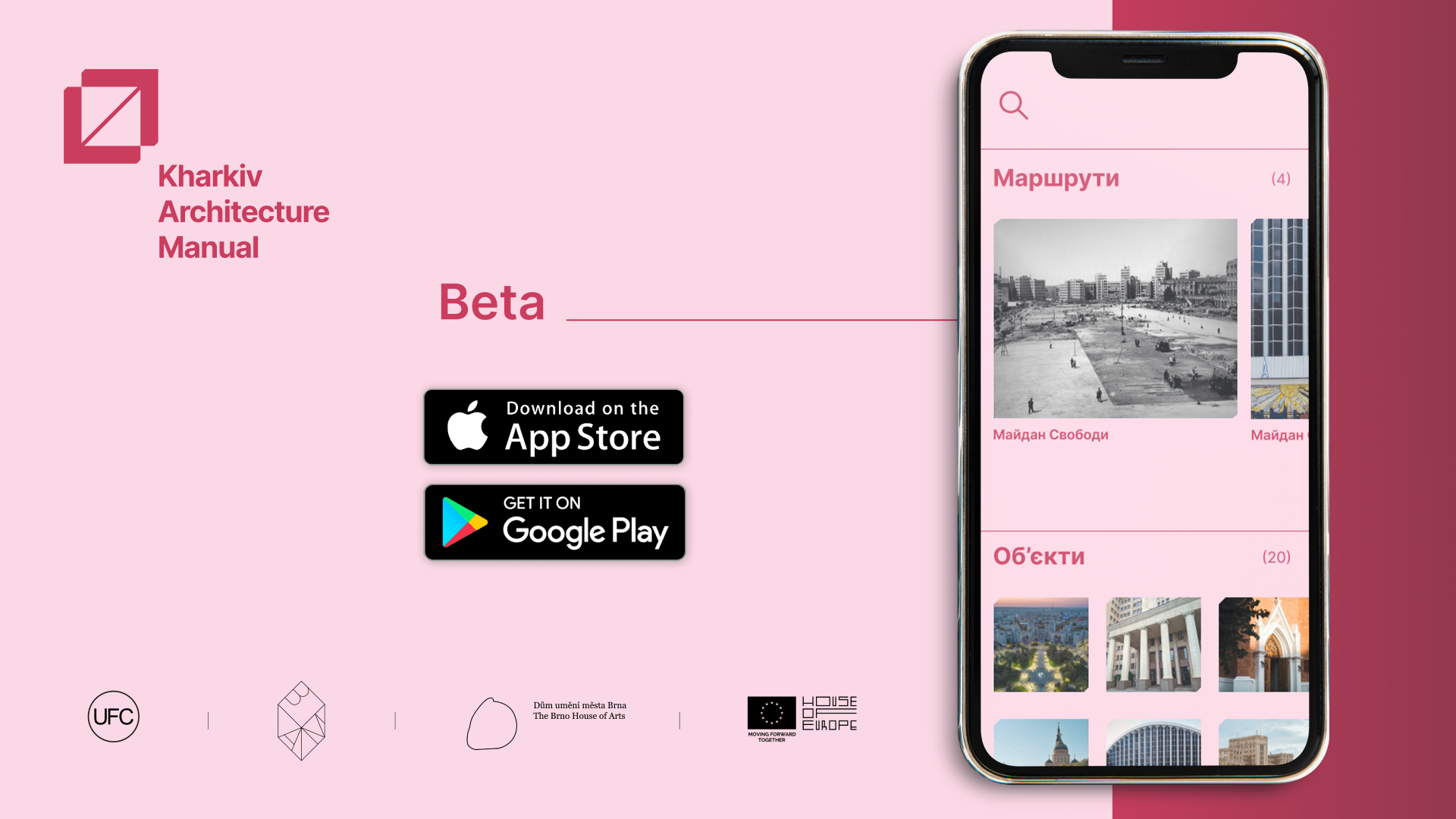 rban Forms Center presents digital guide "Kharkiv Architecture Guide" / Image credit: facebook.com/urbanformscenter
Urban Forms Center, a non-governmental organization, has presented a digital guidebook called Kharkiv Architecture Guide. The team aims to familiarize visitors with Kharkiv architecture of the 1920s and 1930s.
Efforts to create the guide began before the full-scale invasion. But even after this act of aggression, the team decided to continue its work. Moreover, in times of constant brutal attacks on Kharkiv, the study and rethinking of its architecture gained additional value and importance.
"We believe that soon the guests of the city will be able to try the application by themselves, walking along the routes that we have prepared. In the meantime, we offer to look at the city through the eyes of local architects, photographers, and historians, who document the life of buildings during the war and reflect on their history and future", the organizers say.
One route through Svobody Square is available for test mode. Currently, the guide shows the route leading from Kharkiv's Freedom Square through Karazin University, the Kharkiv Hotel, the Kharkiv Regional State Administration building, the site of the Lenin monument demolition, and the Ukrtelecom building.
This guide is also available for download via the App Store or Google Play. More info can be found on the website.
Urban Forms Center is an independent, non-profit, non-governmental organization. It specializes in the sustainable development of cities and communities, as well as research on the architectural and cultural heritage of Ukraine and the world. The organization has been active since 2014.
Recommended: Recovery despite missile attacks: how houses to be repaired in Kharkiv. Our photojournalist showed how Kharkiv housing is being restored.
Follow us on Twitter and LinkedIn for more news, stories, and field reports by Kharkiv journalists.