Action in Memory of Women Suffered during the War to Hold in Kharkiv
08.03.2023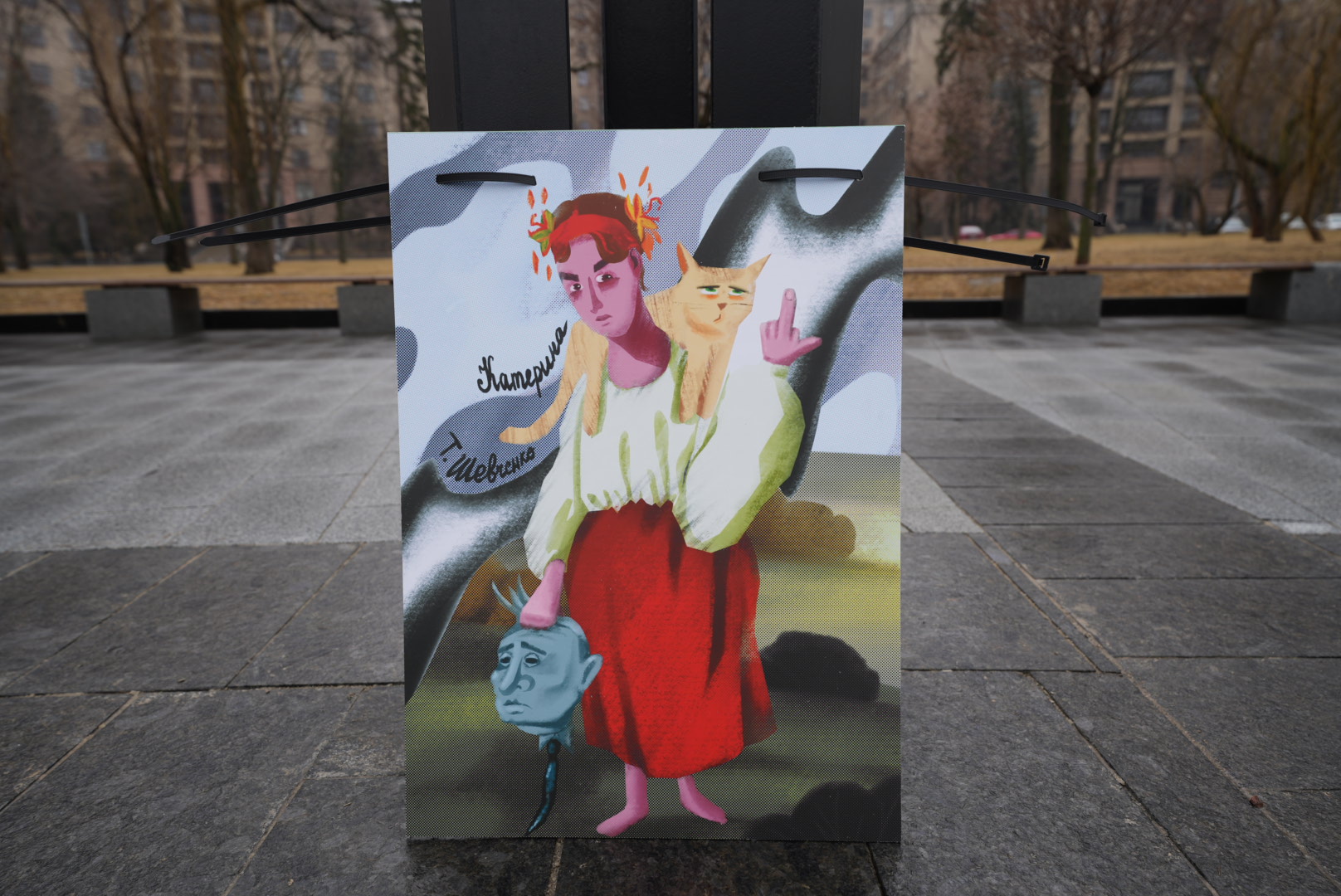 A memorial rally in honour of women who suffered from the war held in Kharkiv / Photo: Oleksandr Magula, Gwara Media
A campaign in memory of women affected by the war was launched on Svobody Square in Kharkiv.
The event commemorated not only the women who died, but also the thousands who were victimized by gender-based violence, including rape in the occupied territories, checkpoints, and filtration camps. This war has shown how gender-based violence may become a weapon of Russia.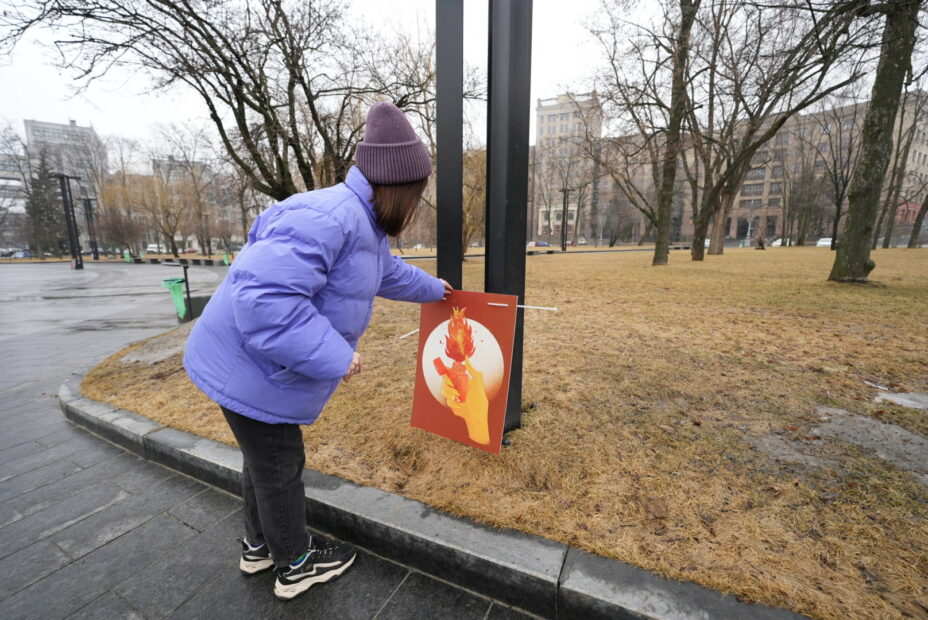 Kharkiv Women's Association "Sphere" and other socially active women of Kharkiv Oblast demonstrate the artworks of Ukrainian designers from the cycle "We are all heroines" to remind of women's contribution to Ukraine's victory.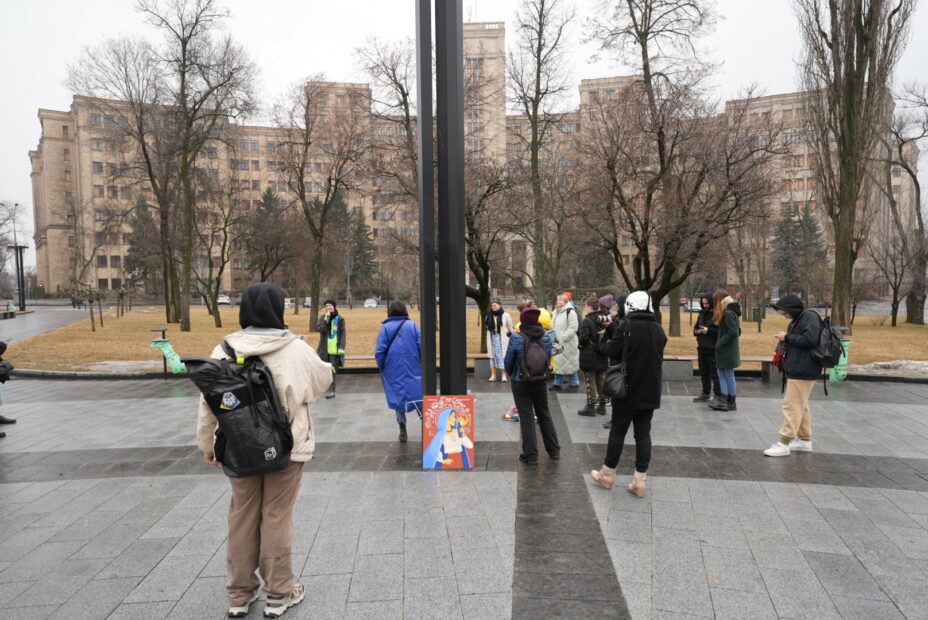 This year's event replaced the traditional Women's Solidarity March, which had been held in Kharkiv for 5 years in a row. The activists emphasize that the city should have a modern memorial to commemorate women and honour their personalities in the form of place names, plaques, and other similar initiatives.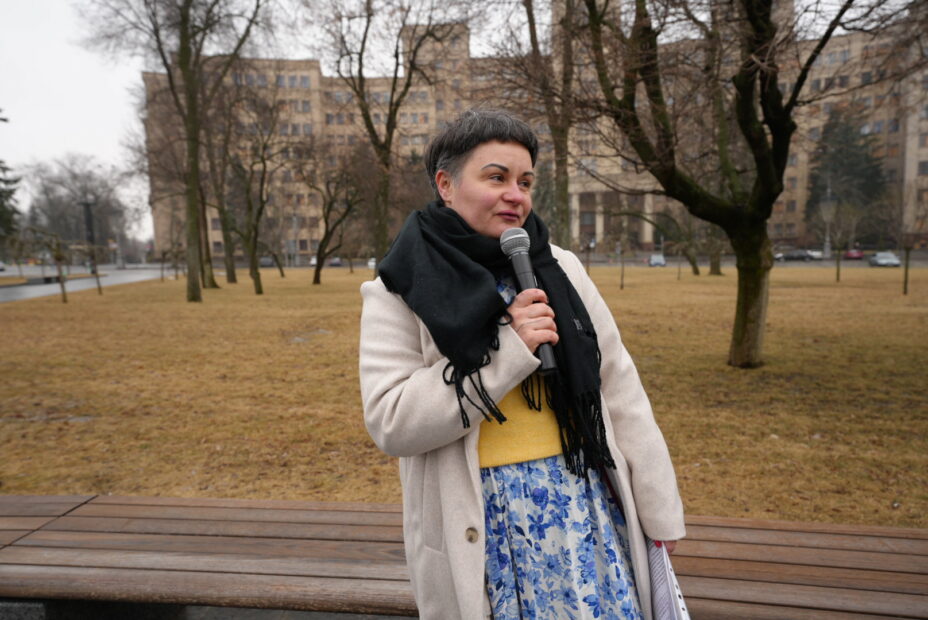 "Unfortunately, there are no places in Kharkiv to recognize women who have not been desecrated by Russia or the Soviet government. In general, out of all 182 memorial plaques in Kharkiv, only 4% are dedicated to women, and out of all 103 monuments, 5% are dedicated to women and 40% to men. At the same time, some of them are Russians," Anna Sharygina, vice president of the NGO "Sphere", said.
A total of seven monuments/memorial plaques are dedicated to women in Kharkiv.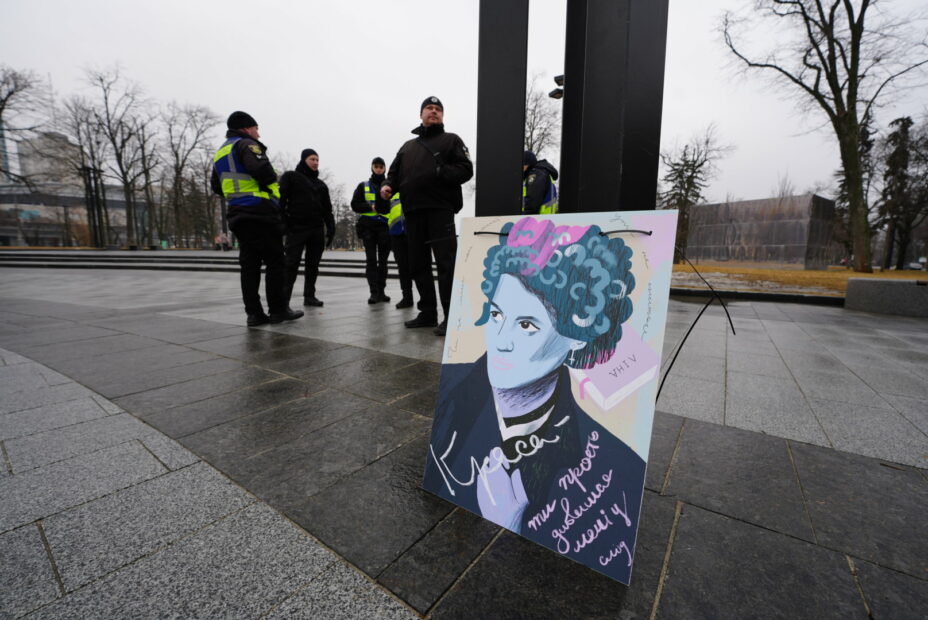 War conditions make women who are victims of gender-based, domestic, or sexual violence even more vulnerable. Often women believe that raising these problems is not the right time because there are other important issues, such as the occupation, massacres, and the humanitarian crisis.
We are an independent media reporting from wartime Kharkiv despite the blackouts and shelling. You can support our work. Buy us a coffee to make Ukrainian spring warmer and our journalists happier. For nothing makes us happier than your support.