Kharkiv Artist Offers a Painting for the Largest Donation to the Armed Forces of Ukraine
08.03.2023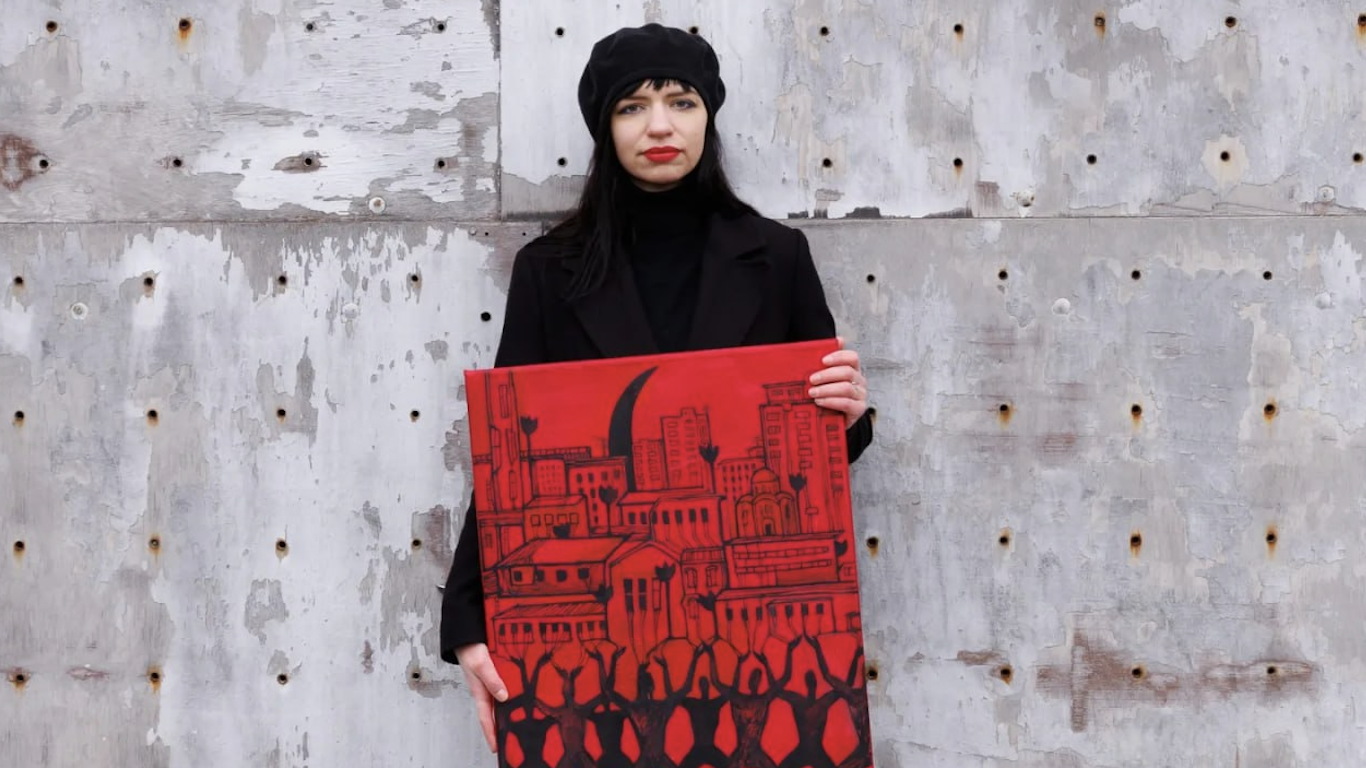 Kharkiv Artist Offers a Painting for the Largest Donation to the Armed Forces of Ukraine / Photo: t.me/DecolonizationUkraine
Dina Chmuzh, a Kharkiv artist, is raising funds for thermal imagers. The biggest donor will get a 50/70 canvas and acrylic painting "Hold.2022".
In addition, she is giving away 5 posters or a set of postcards. The winners will be determined by a random number generator.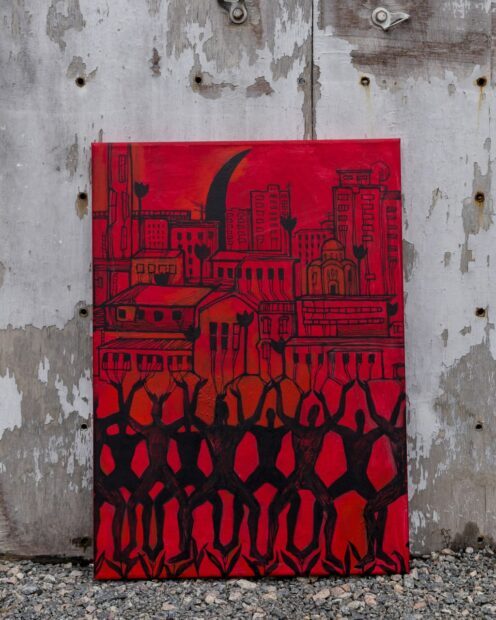 How to participate?
You need to make a donation.
Send a screenshot of the transfer to Dina Chmuzh via direct messages.
The collection and drawing will last until March 12.
All funds will be transferred to volunteer Ani Sahakyan, who continues to raise UAH 440,000/$12,000 for 2 Archer TMA-30M/55M/ thermal imagers for the 1st Battalion of the 1st Rapid Reaction Unit of the National Guard of Ukraine.
Dina Chmuzh is a muralist and book illustrator. She graduated from the Kharkiv State Academy of Design and Arts and worked as an artist at the Folio Publishing House. Dina is engaged in painting, illustration and directing. A member of the Kharkiv Literary Museum.
Read more: Ukrainians of Luxembourg donated equipment for Kharkiv rescuers and doctors. Overall, 112 vehicles are to be delivered in Ukraine.
Follow us on Twitter and LinkedIn for more news, stories, and field reports by Kharkiv journalists.