"Unissued diplomas" Project to be Launched on Feb. 24
24.02.2023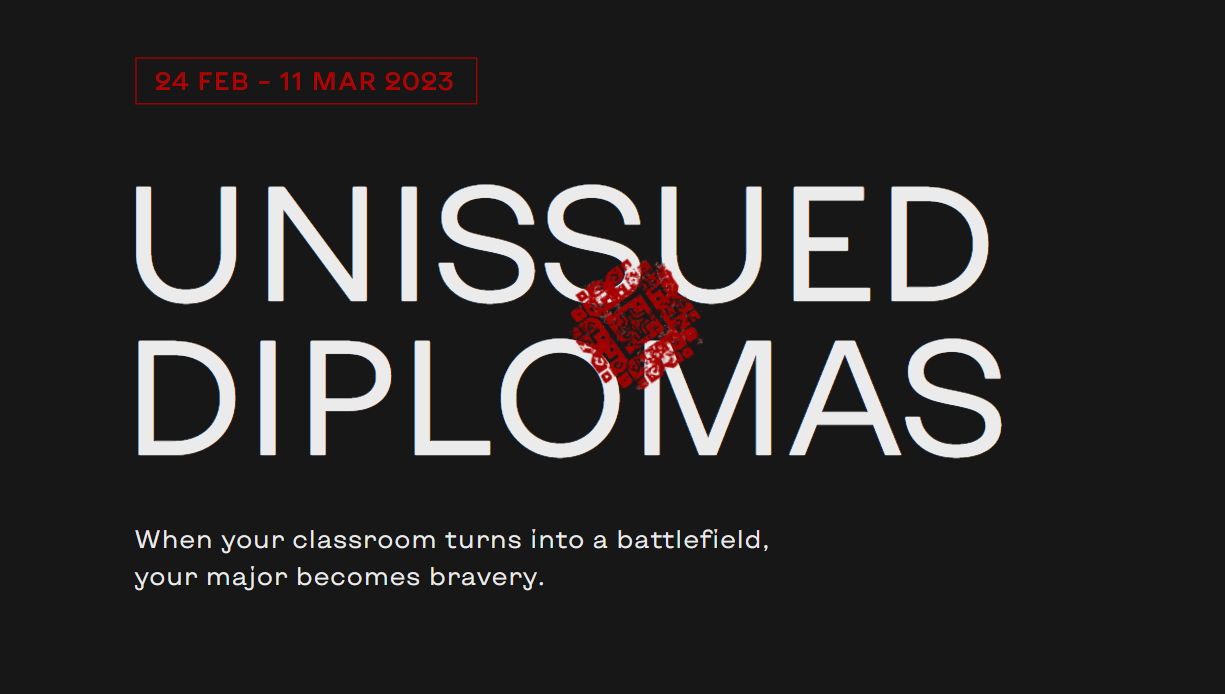 "Unissued diplomas" Project / unissueddiplomas.org
Ukrainian youth has organized an exhibition of the diplomas of students who died during the full-scale war without ever graduating.
The "Unissued Diplomas" exhibition uncovers the stories of 36 Ukrainian students killed in the war. It will be held in 45+ universities worldwide on Feb. 24, which marks the anniversary of the day all of Ukraine woke up from explosions. The exhibition will last until March 11.
"We created this exhibition to remind the world about the ongoing war and the price Ukrainians pay daily in their fight for freedom. "Unissued Diplomas" honors the memory of Ukrainian students who will never graduate because their lives were taken by the Russian invasion," said the project authors.
Among the heroes of the exhibition are students of Kharkiv city and oblast:
Volodymyr Ivashchenko, 20 — Karazin Kharkiv National University, Cybersecurity. Volunteered in the front-line territories, and later joined the Armed Forces. Died from mortar shelling during evacuation.
Andriy Kozhemiak, 21 — The Yaroslav Mudryi Law University, Law. Served since 2020, died while rescuing a fallen comrade in Donetsk Oblast.
Hennadiy Havrashenko, 18 — Kupiansk Motor Transport College, Motor Transport. Died in autumn in a car shot by Russian soldiers.
Kyrylo Osipenko, 22 — "Kharkiv Polytechnic Institute", Computer Science. Died on March 1, 2022, due to the Russian attack on the Kharkiv Regional Administration.
Danylo Prokopenko, 19 — "Kharkiv Polytechnic Institute", Computing and Informational Technology. Died in May in Izium in Kharkiv Oblast from a head shrapnel wound.
As part of the project, the charity initiative "Students for Students-Defenders" was launched "to raise USD 10,000 to buy medical supplies and three camera drones (DJI Mavic 3) for the intelligence needs of students fighting on the frontline." Anyone can support the fundraising campaign by donating.
The initiative is organized by students of the Kyiv-Mohyla Academy studying on an exchange programme at the University of Toronto and the Ukrainian Canadian Students` Union (SUSK).
Earlier, it was reported that the number of international students in Kharkiv universities decreased by almost 40%.