Ukrainian Children Abroad Obtained about 280,000 Books
04.01.2023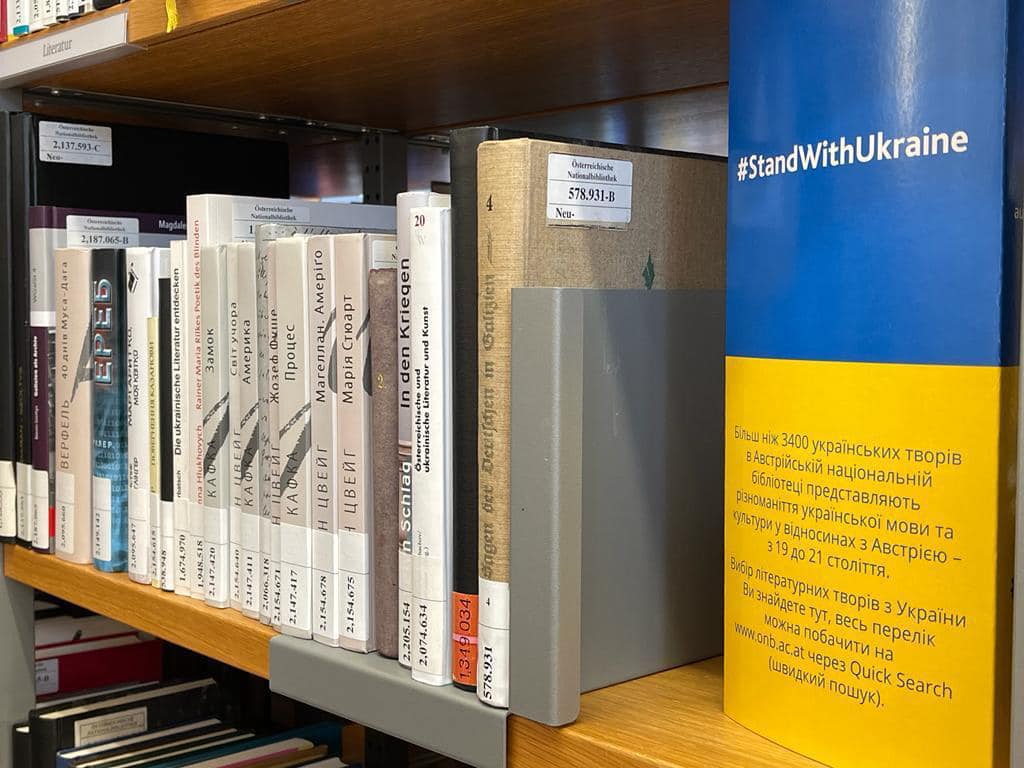 The project "Ukrainian Bookshelf" under the patronage of the First Lady of Ukraine Olena Zelenska has started at the National Library of Austria / odessa-journal.com
The books were gifted to children abroad in the framework of the project "Ukrainian Books for Ukrainian Children".
The initiative started before the full-scale invasion, but since February 24 it has taken on a new dimension.
This project became possible thanks to Ukrainian publishers and authors who provided copyrights to the books free of charge, as well as Ukrainian diplomatic missions that were looking for sponsors to print the books abroad.
According to the First Lady of Ukraine, Olena Zelenska, the project was necessary because many people who left their homes because of the war hardly put books in their suitcases:
"The idea was to introduce our literature, philosophy, and history to the world through its leading libraries. But during the full-scale war, it also became clear that the "shelf" acquired strategic importance – our literature also became a symbol of Ukrainian invincibility. And the books aroused interest in the world, which we must also respond to," she added.
Currently, the Ukrainian bookshelf is available in 27 countries: Austria, Turkey, Lithuania, Slovakia, Sweden, Czech Republic, France, Netherlands, Greece, Latvia, Finland, Jordan, Croatia, Lebanon, Japan, Belgium, Albania, Republic of Korea, Germany, Qatar, Poland, Switzerland, Spain, Norway, Moldova, Bulgaria and Azerbaijan.
Ukrainian children in the Netherlands received 10,000 books in the Ukrainian language as part of the Books for the Youngest Ukrainian Refugees project.
Read Ukrainian books, and follow us on Twitter or LinkedIn for more news, stories, and field reports by Kharkiv journalists.