Ukraine to Celebrate Europe Day on May 9 From Now on
08.05.2023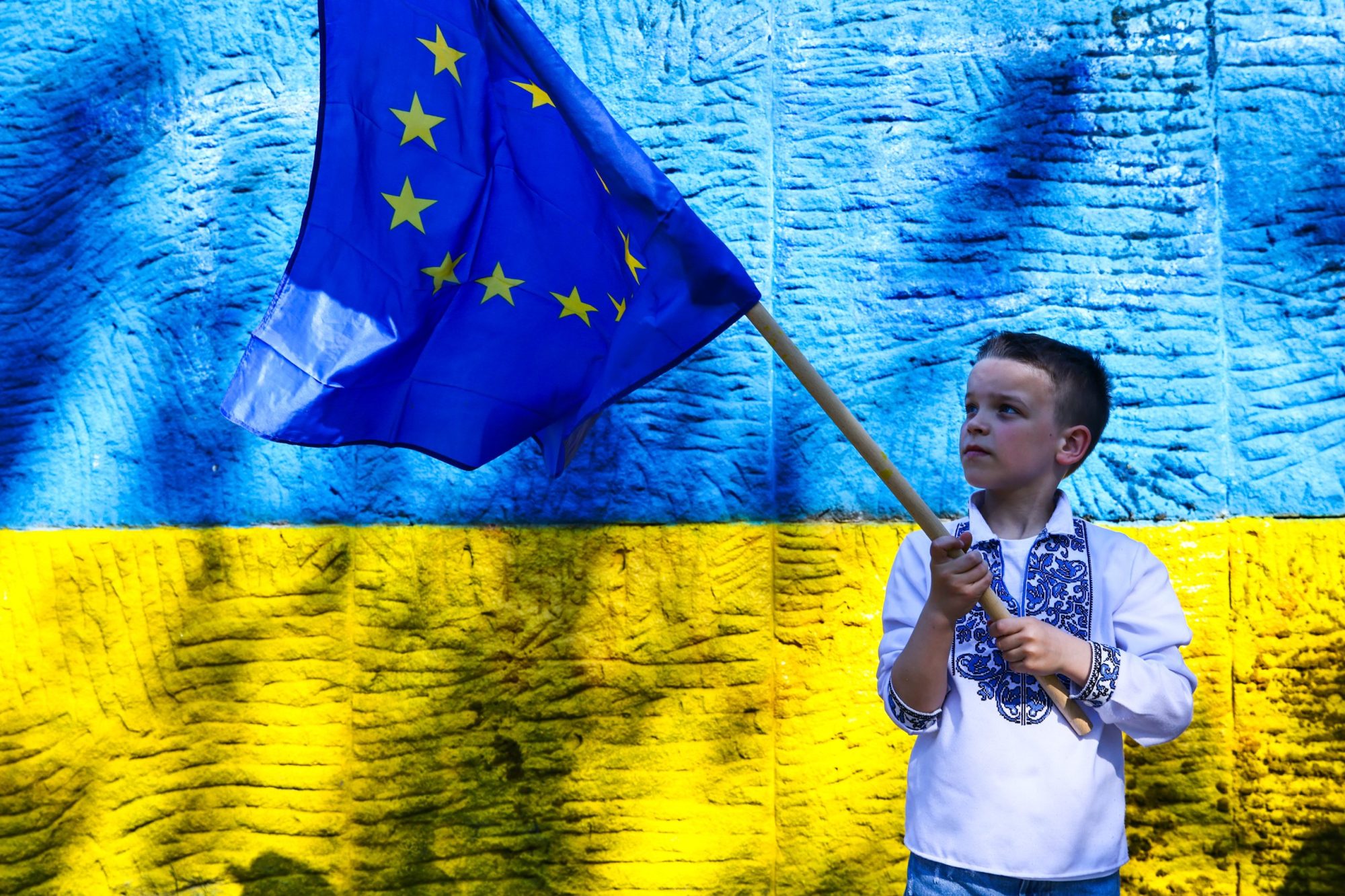 Children with a flag of EU / Photo: atlanticcouncil.org
President Zelenskyy's office has published Decree #266/2023, according to which Europe Day will be celebrated annually on May 9.
This document also abolishes Presidential Decree No. 339/2003 of April 2003 "On Europe Day," which celebrated the holiday on the third Saturday of May each year.
"Many years ago, celebrating Europe Day on May 9 was established on our continent to mark the peace and unity achieved. Today, unity on our continent brings us closer to celebrating the first day of our peace. And it will be right to celebrate Europe Day together with the entire free Europe," Zelensky said.
Europe Day is celebrated annually in Europe as a day of peace and unity on the continent. It was established in 1985, and along with the single currency (euro), flag and anthem, Europe Day is a symbol of the EU.
Previously, this holiday was celebrated on May 5, but now this date remains an annual reminder of the founding of the Council of Europe.
Volodymyr Zelenskyy also submitted to the Verkhovna Rada an urgent draft law "On the Day of Remembrance and Victory over Nazism in the Second World War of 1939-1945." The document envisages the following changes: instead of the Day of Remembrance and Reconciliation, it is proposed to establish the Day of Remembrance and Victory over Nazism in the Second World War of 1939-1945 in Ukraine annually on May 8.
See also
Ukrainian Parliament to recognize Rashism as a Russian political regime. On May 2, the Verkhovna Rada adopted a resolution defining Russia's political regime as rashism and condemning its ideological principles and social practices as totalitarian and hateful.
Kharkiv displays destroyed Russian tanks and war machines. The exhibition includes a burned MT-LB (light armored multipurpose transporter), a tank turret, the remains of a personnel carrier, and other vehicles with propaganda symbols of Rashism.