Ukraine to Be Represented at Academy Awards 2024 by Mstyslav Chernov's 20 Days in Mariupol
18.09.2023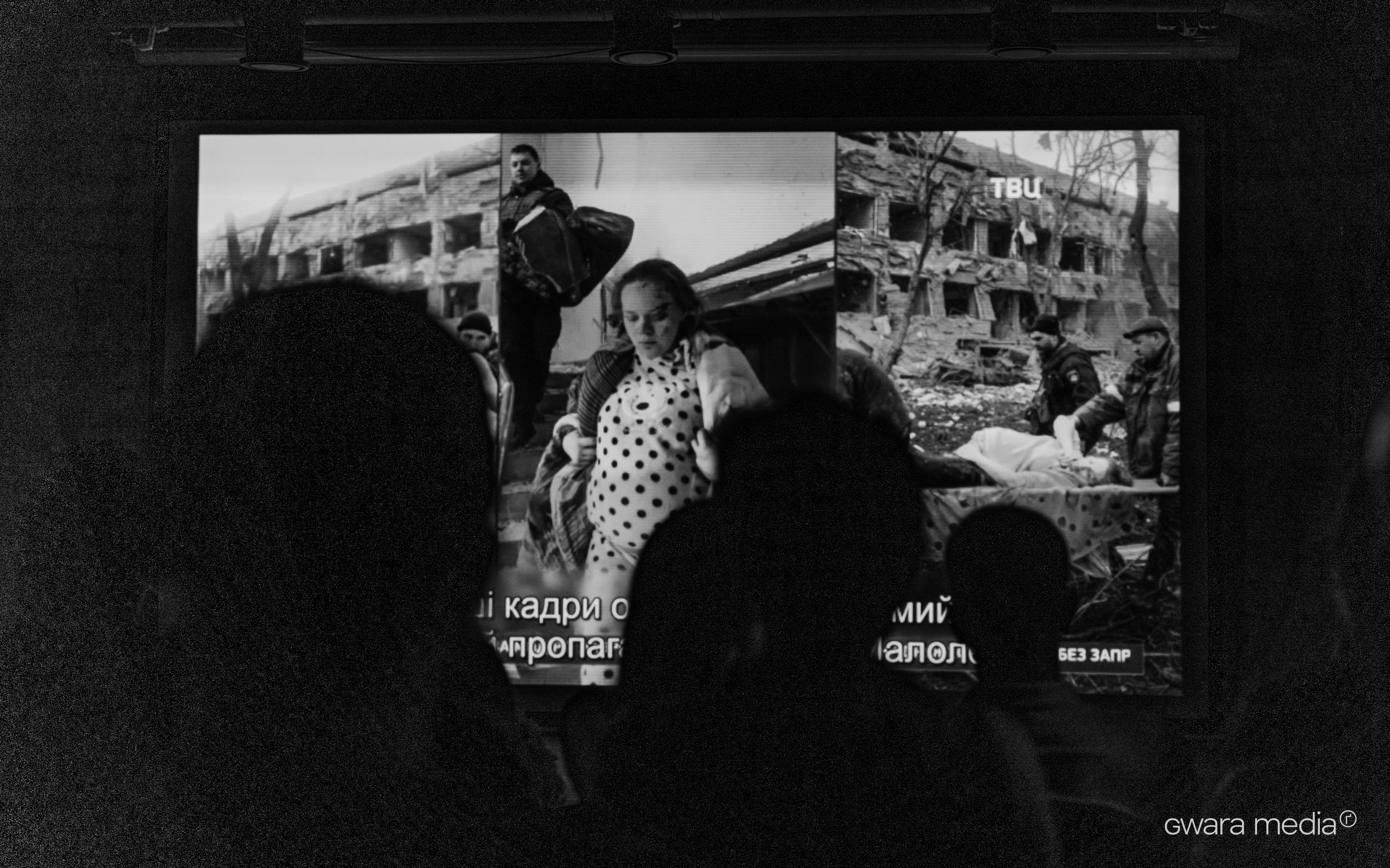 Premiere of the film 20 Days in Mariupol in Kharkiv / Photo: Ivan Samoilov for Gwara Media
At a meeting on 18 September, the Ukrainian Oscar Committee chose the film that will represent Ukraine among the contenders for the Oscar nomination in the Best International Feature Film category. It is the film 20 Days in Mariupol.
The film 20 Days in Mariupol is the directorial debut of war correspondent (with experience in Syria, Nagorno-Karabakh, Libya, Iraq, Gaza, Afghanistan), photographer, videographer and writer Mstyslav Chernov.
Photographer Yevhen Malolietka and producer and journalist Vasylisa Stepanenko also created the film. They were the last journalists to cover the beginning of Russia's destruction of Mariupol, and all three of them won the Pulitzer Prize.
The film tells the story of the beginning of a full-scale war in Mariupol, the attack of the Russian occupiers on the city on 24 February 2022. It shows 20 days of events to come, including the bombing of residential buildings and a maternity hospital, the lives of people in the blockaded city and endless shelling.
The film was selected by a vote of the members of the Ukrainian Oscar Committee, chaired by Valentyn Vasyanovych.
Five films took part in the national selection: 20 Days in Mariupol by Mstyslav Chernov, Iron Butterflies by Roman Liubyi, Pamphyr by Dmytro Sukholytkyi-Sobchuk, Spoilheaps by Taras Tomenko and STTL by Adrien Walter.
MORE FROM GWARA MEDIA
"Everything you've seen in the movie is everyday reality in Ukraine" 20 days in Mariupol premiere in Kharkiv. The film 20 Days in Mariupol premiered in Kharkiv on August 31.