Russia Reduced Its Activity on the Kupyansk-Svatove Line — ISW
18.09.2023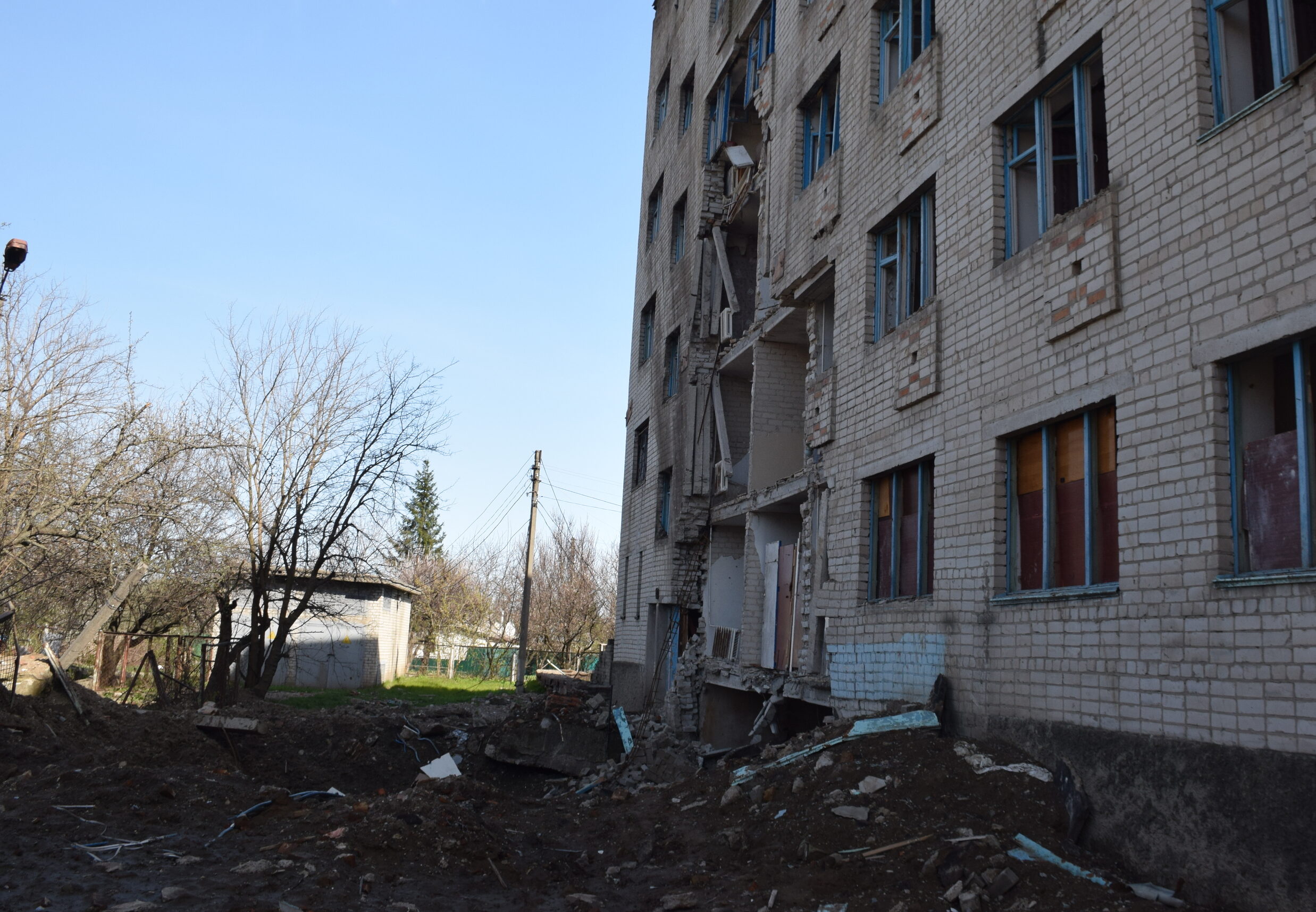 An illustrative image of the destruction. Consequences of a missile attack on Kupyansk / Photo: Denys Glushko for Gwara Media
Since the beginning of the Russian full-scale invasion of Ukraine, the Institute for the Study of War (ISW) has been studying the hostilities on the frontlines in Ukraine. The latest reports document the offensive of the aggressor country's army on the border of Kharkiv and Luhansk regions.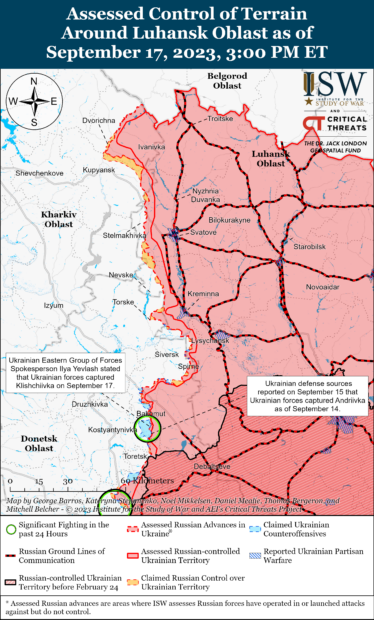 Russia's primary efforts are still aimed at capturing the rest of Luhansk region and advancing to the eastern part of Kharkiv and northern part of Donetsk regions.
On September 17, Russian military units persisted with their offensive manoeuvres along the Kupyansk-Svatove-Kreminna line, resulting in modest territorial advancements to the southwest of Kreminna. Geolocated footage released on the same date showed that Russian forces achieved slight progress in the southern vicinity of Dibrova, approximately 5 kilometres southwest of Kreminna.
Ukrainian Eastern Group of Forces Spokesperson Captain Ilya Yevlash stated that Russian forces are trying to regroup along the Kupyansk-Svatove line following failures near Novoyehorivka (15km southwest of Svatove), which has led to a decrease in Russian activity on this line.
 As per the Institute for the Study of War (ISW), Ukrainian military units initiated offensive actions near Kreminna on September 17. In contrast, the Russian Ministry of Defense (MoD) asserted that Russian troops belonging to the Central Grouping of Forces successfully thwarted Ukrainian offensives near Dibrova, Torske (located 13 kilometers west of Kreminna), and within the Serebryanske forest region.
May be relevant
"Meat assaults" have stopped: Russian army changed tactics in the Kupiansk direction. While Russians kept up their offensive on the Kupiansk axis, their troops changed tactics and stopped the "meat assaults." Now, they're actively hitting Ukrainian positions with artillery and aviation. Illia Yevlash, a spokesman for OC East of the AFU, discussed this in the ether of the national telethon on September 15. 
Constant missile attacks and empty streets: how Kupyansk lives on the front line. This city in Kharkiv Oblast is 10-15 km/ 6–9 miles from the front line and 40 km/ 25 miles from the border with Russia. The city was severely damaged at the beginning of the full-scale invasion and during the battle for its liberation in September 2022. Today, it is constantly under fire from Russian aviation, MLRS and S-300 systems.