Ukraine Has 1624 Damaged Cultural Monuments Due to Russian Shelling
31.08.2023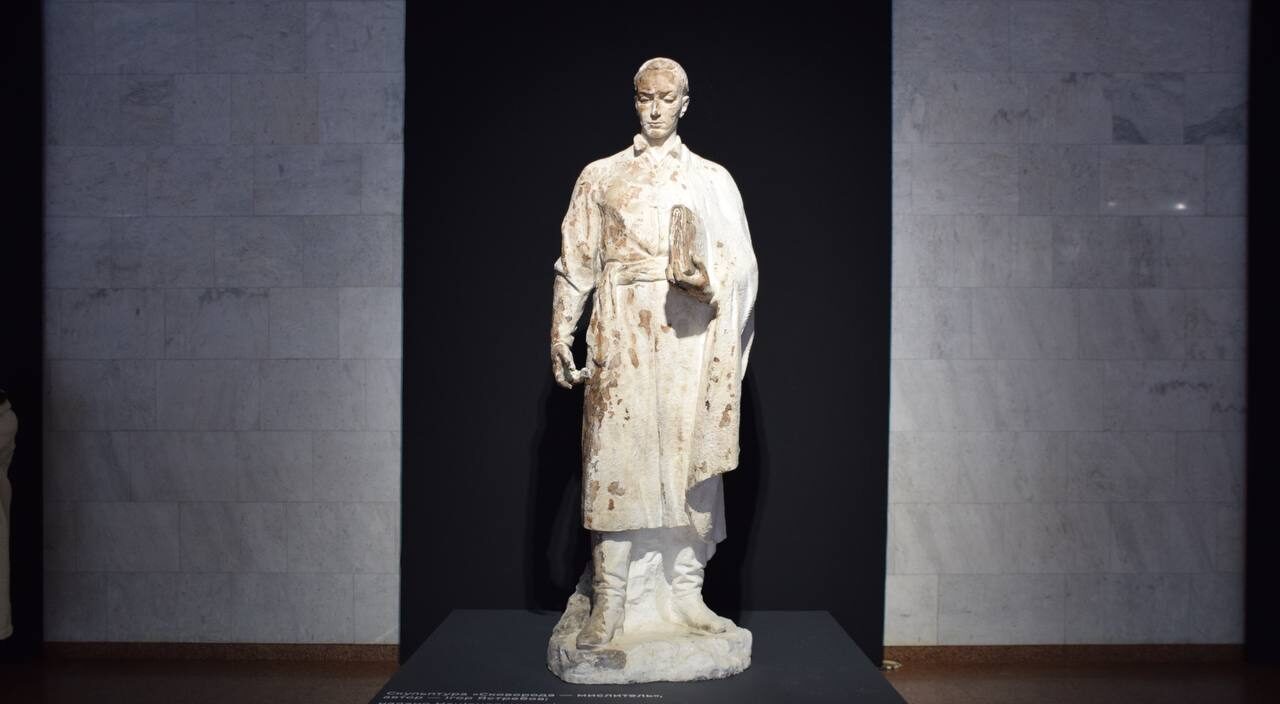 The monument to Hryhorii Skovoroda, saved from the destroyed by Russian missile museum in Kharkiv Oblast / Photo: Denys Glushko, Gwara Media
The Russian invasion caused damage to 1624 cultural monuments in Ukraine as of August 29. Of these, almost a third (591) have been destroyed. This was reported by the Ministry of Culture and Information Policy of Ukraine.
The number of damaged cultural sites has increased by 19 last month. Most are in Odesa region (5 sites or 26%). The greatest losses and damage to cultural monuments were recorded in Donetsk, Kherson, Kharkiv, Kyiv, Mykolaiv, Zaporizhzhia and Luhansk regions, the report says.
Cultural clubs often suffered from Russian shelling – 47% of the total.
The total number of victims was:
cultural clubs – 769;
libraries – 610;
museums and galleries – 93;
theaters and philharmonic societies – 30;
art education institutions – 122.
Damaged and destroyed cultural heritage sites and cultural monuments were located in 230 territorial communities, in particular Donetsk (87%), Sumy (51%), Luhansk (42%), Mykolaiv (42%), Kherson (37%), Kharkiv (36%), Zaporizhzhia (33%), Kyiv (29%), Dnipro (18%), Chernihiv (16%), Zhytomyr (12%), Khmelnytskyi (8%), Odesa (6%), Lviv (4%), Vinnytsia (3%), Cherkasy (3%), Zakarpattia (2%) regions and Kyiv.
At the same time, there is no accurate information from Luhansk, Kherson, Zaporizhzhia, and Donetsk regions, which are still under temporary occupation.
May be relevant
Thirty-six cultural monuments were damaged in Kharkiv Oblast. The region continues to suffer from constant shelling, including its cultural monuments.