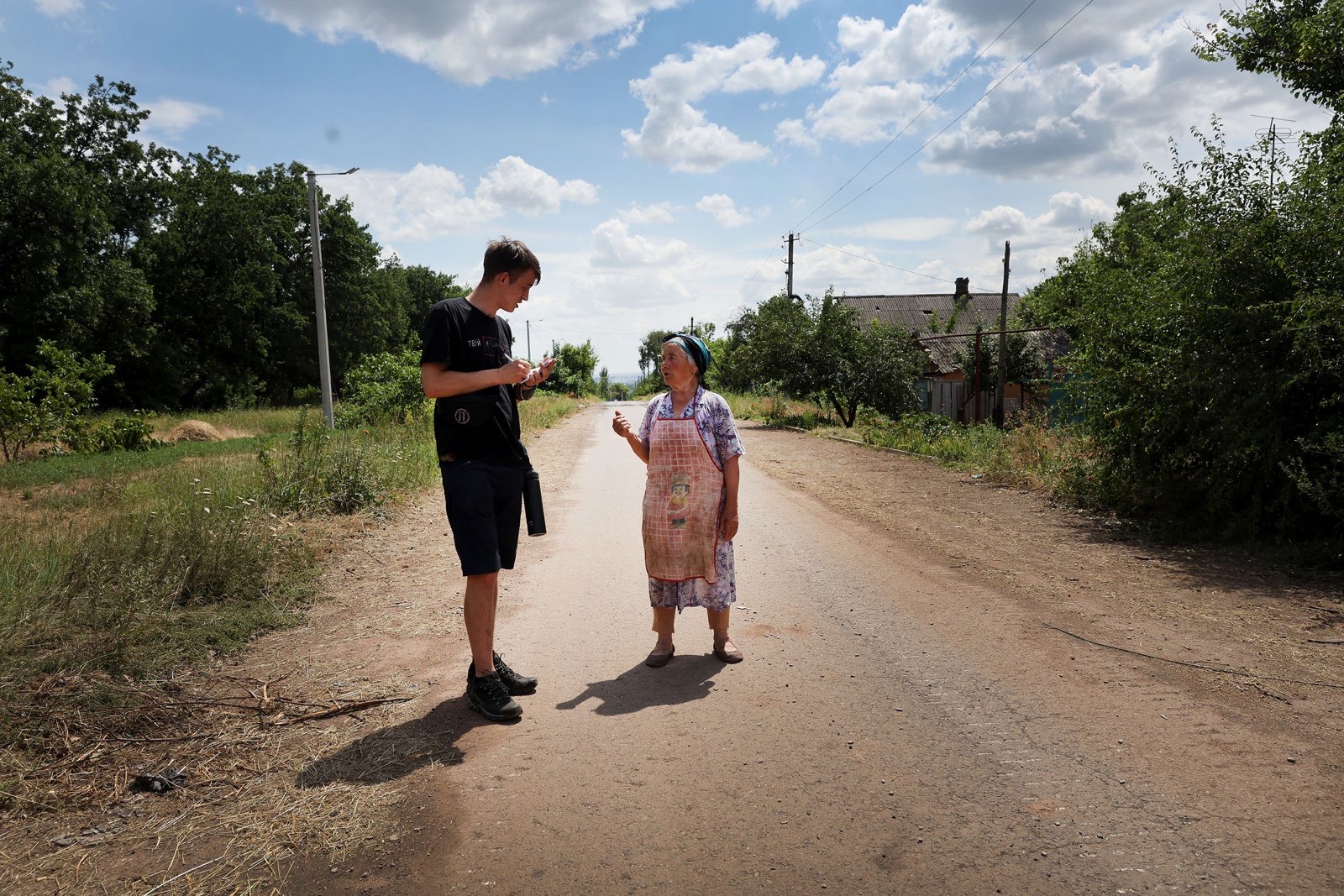 To Record Ukrainian Tragedies and Russian crimes. Story of Photojournalist Oleksandr Babenko
Featured
Oleksandr Babenko. Photo from journalist's personal archive
Tragedies of Bakhmut, Vuhledar, Izium, and dozens of other cities affected by Russian aggression have remained on the footage of Kharkiv resident Oleksandr Babenko. He dedicated himself to journalism in 2014, during the Revolution of Dignity. Before the full-scale invasion, Oleksandr was engaged in filmmaking in Kyiv, but the war prompted him to return to photojournalism.
On Feb. 24, after the first explosions, Oleksandr moved with two cats from Kyiv to Lviv. Two days passed, and the photojournalist got back to work. He became a fixer for Phillip Robertson, the American journalist and writer.
We met with Oleksandr to learn about his impressions from trips to Donbas and liberated Kharkiv Oblast and also about his personal experience of photojournalism in a combat zone.
The beginning of work: Phillip Robertson, internship at Reuters and cooperation with Getty Images
Phillip Robertson covered wars in Afghanistan, Iraq, and Syria. Having the same goal, he came to Ukraine, where he needed a fixer.
— We went to Kyiv twice when active military actions were near the city, and all went well. Phillip went home to San Francisco, and I took a break for a couple of days. Later I started to search for foreign journalists whom I could work with.
Oleksandr went to Lviv, where he collaborated with The New York Times. Later, he returned to Kyiv for a nine-day internship at Reuters. At that time, he did not have the accreditation of a journalist, an essential component for work in the combat zone, so at the beginning of May, Oleksandr completed an official medical training course, Combat Lifesaver in Lviv, and later received accreditation.
— After I got my accreditation, I went to Kharkiv for the first time on assignment from a German newspaper Süddeutsche Zeitung. So I started working little by little. Further, work on the front line awaited me.
The first time Oleksandr came to Donetsk Oblast was in June to take photos for Getty Images. He spent over two weeks working with Scott Olson, a former Marine with over 20 years of experience. After that, Oleksandr mainly worked as a world and Ukrainian media photographer. And now, as of March 2023, he keeps doing it.
Work on a frontline. Why do journalists go to the war zone to film events?
— I think the answer is quite simple: to capture visual content, that is, photo or video, you cannot sit in the office in Kyiv or Lviv. For that, you should be pretty close to the object you shoot or film.
In places like, for example, Vuhledar, there are no structures of the Ukrainian government, except the Armed Forces of Ukraine. That is, you can't obtain information about the actual situation in the city. The only source of data is the General Staff.
Journalists are the only more or less objective source of information at such moments if they cover the events following journalistic standards. It is worth showing war because no one understands what it is, in fact, even when being in, let's say, Kharkiv in March 2023.
— Yes, there are destructions in the city and shellings sometimes. But it cannot be compared with the hotspots in Donetsk Oblast. Thanks to the photos and videos from the frontline, Ukrainians and the world community can understand how difficult the situation is and what a hard time those who remain to live there are having.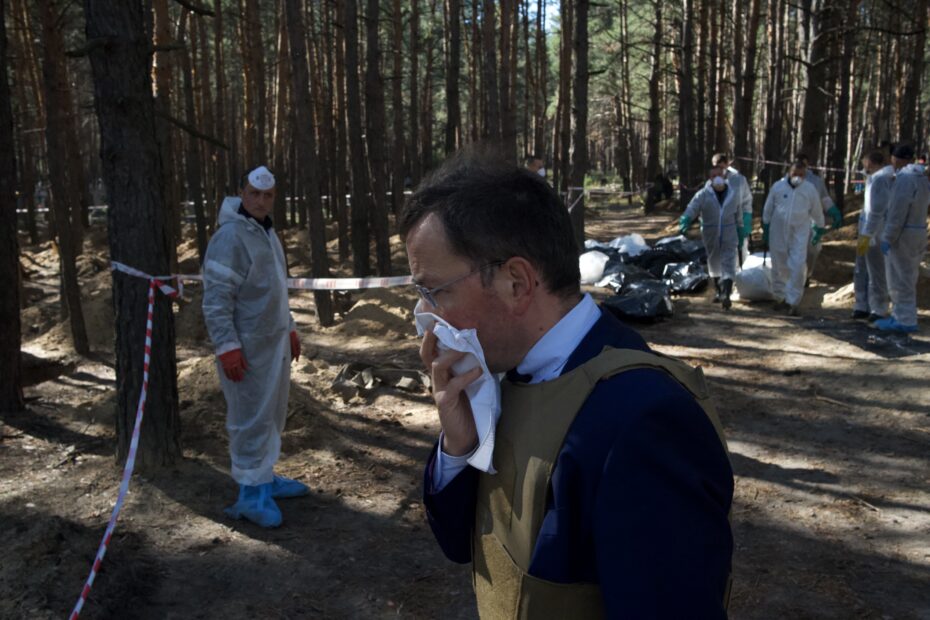 Local producer skills. Oleksandr's personal experience.
The first point in the work of a fixer and a local producer is to complete international standard courses. Knowledge should be constantly renewed, so Oleksandr passed a medical aid course twice.
— This knowledge is super necessary when you are going to hot spots. Without undergoing a course, I did not go there. In my opinion, journalists or fixers who go to combat zones without medical aid training endanger not only themselves but the whole team. I strongly advise anyone against doing this because it's unprofessional.
His experience and the people he worked with taught him to behave appropriately during different situations in the war zone. Oleksandr worked with journalists who went through Afghanistan, Iraq, and Syria. There were former American military servicemen, people with an excellent understanding of war and many years of experience. It helps them to remain uninjured even in hotspots.
— I was fortunate to be with Scott Olson for the first time in Donetsk Oblast. He's not just a military photographer. Scott is a former Marine who explained how to distinguish weapons by sound and how closely the missile hit. He taught me to identify weapons the enemy used for destruction. I learned a lot from my colleagues — as time passed, it became a part of my personal experience. Now, after a year of work, I feel pretty confident in the combat zone.
An essential condition of working in hotspots is total trust in the team. If there is an understanding of who is in command in a challenging situation, the material will be ready, and the journalists and fixers will reach safe territory uninjured.
Also, Oleksandr names work preparation as an essential element of fixers' and local producers' jobs.
— Recently, after the trip to Vuhledar, one of the fixers wrote, «My journalists want to make a story from Vuhledar. What could you advise?». I explained what a difficult situation there was. The next question she asked was, «That is, it will not be possible to make a live stream there?». I answered no since there was no connection there.
Near the frontline, journalists appear in the situation when the connection is entirely absent. Oleksandr mentions that one should understand how to live without a phone for some time, one must download offline maps and lay a route beforehand.
Knowledge, skills, and equipment for personal safety near the frontline are essential.
— I always wear a bulletproof vest of at least the fourth category and a helmet. I also carry tourniquets — I have several of them — and all my team knows where they are. And I also know where the tourniquets of all my team members are.
An important rule is that a tourniquet must be on the part of the body that cannot be torn off. Putting it in your pants pocket is pointless because you might lose your leg.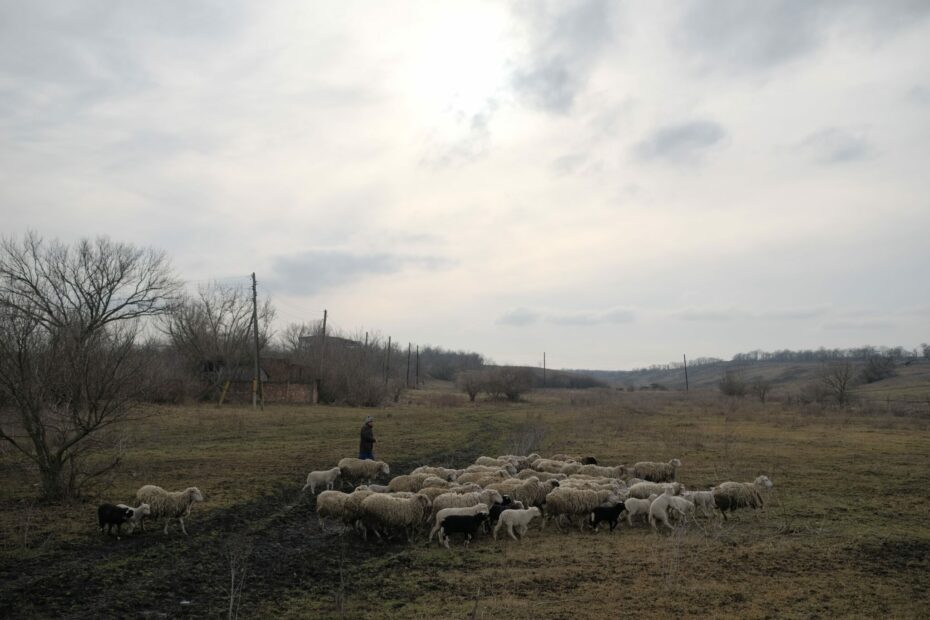 Join our Patreon to defend democracy in Ukraine together.
Influence of foreign journalists on the Ukrainian media environment
— A significant part of good conflict journalism is now created by non-Ukrainian media. On the one hand, it can be explained by experience. Although the war has been ongoing in Ukraine since 2014, we've had a frozen conflict since 2015-2016 — there were no active hostilities. Ukrainian journalists had nowhere to gain work experience in hot spots. It's clear that when journalists and photographers who've been working for 20 or 40 years come here, like Paula Bronshtein or Carol Guzy, it's challenging to compete with them. But it's an excellent learning opportunity because we have one object we tell the story about. We can see how different media cover the same topic.
Oleksandr notes several Ukrainian journalists who perform their work no worse and often even better than foreigners. It's the team of AP: Mstyslav Chernov, Vasylisa Stepanenko, Yevhen Malolietka. The journalists created a film, 20 Days in Mariupol, from video materials by Chernov, who took them out of the city occupied by Russian troops. Apart from them, Oleksandr noted Hromadske, whose team creates video materials from the frontline, and Marian Kushnir from Radio Svoboda.
— Ukrainian journalists have several advantages: we know the language, even several of them, since in Ukraine, especially in places of active hostilities, the Russian language is also essential, unfortunately. We also understand the mentality of our people and the mentality of the enemy.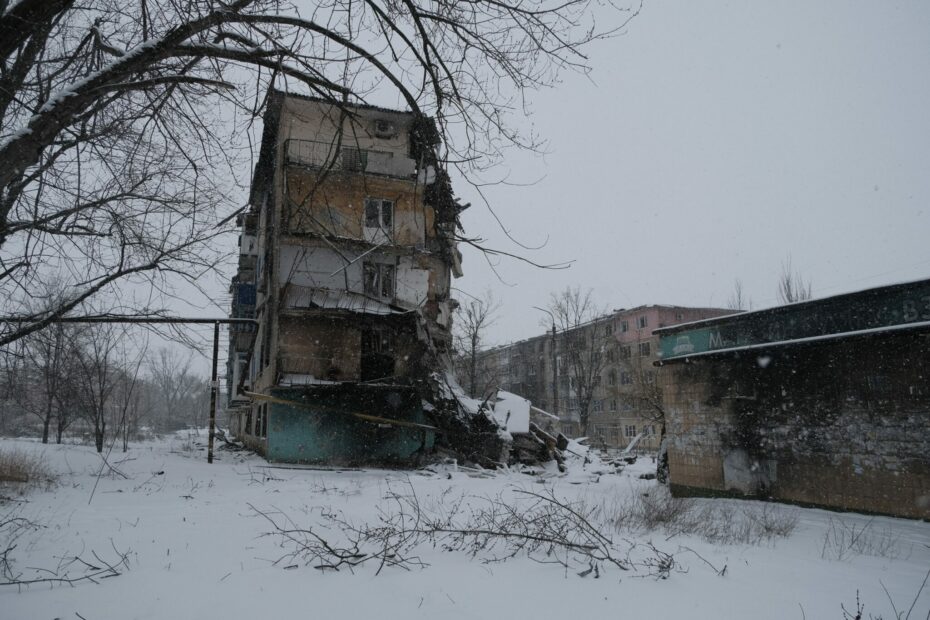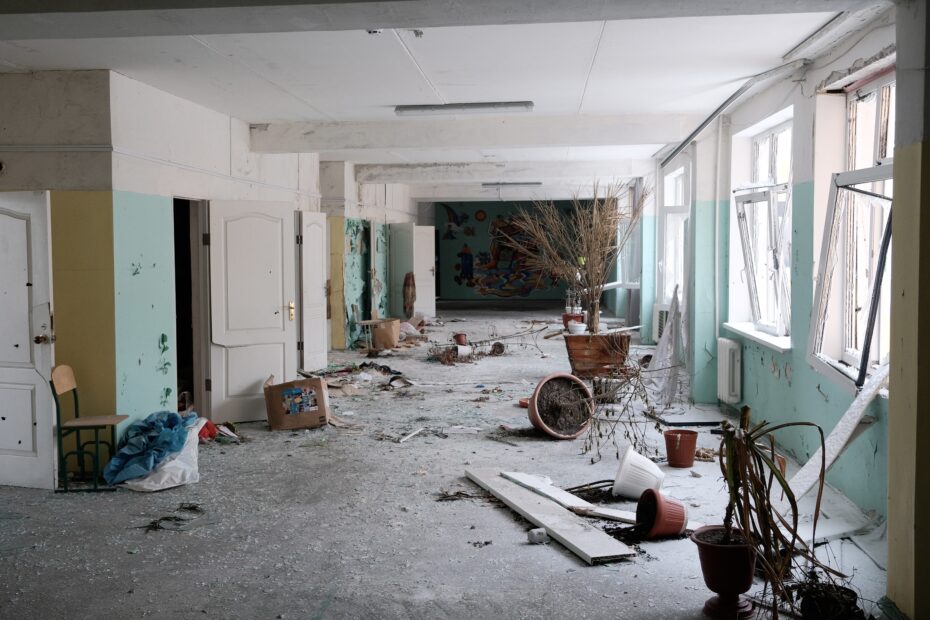 Challenges and fears. What was the most difficult at the beginning of the work?
At first, the most challenging thing was working without the accreditation. It's hard to obtain it because a letter from the media is needed for this. Oleksandr managed to get it, thanks to Süddeutsche Zeitung.
— It was also difficult to sit without work. I remember the day of the tragedy in Bucha — I had a pause at that moment. A feeling when you are not there and do not cover what should be covered is unpleasant.
Oleksandr was almost always satisfied with his job. Still, sometimes there were difficulties in working with Getty Images since it's a service that should publish photos daily so that other media can use them. It's the job without weekends, so Oleksandr notes that journalists should reasonably treat their bodies and take a rest.
Who are fixers and local producers?
— I think these are synonyms, but personally, I (I also hear it from my colleagues) like to hear about myself as a local producer much more. Fixer is unclear if we refer to the word etymology — a person who fixes (repairs) something.
Journalists, especially those with many years of experience, keep using the term «fixer.» They see no offense in it. However, Oleksandr likes the definition of «local producer» more. He hopes that this term will become more popular for describing the profession.
A local producer is a resident who searches for the stories, copes with translation, and is responsible for the safety situation without security. They also help in everyday matters since foreign journalists do not know the language.
— If we talk about Kyiv, a journalist will probably quickly figure out where to eat or sleep there, but if you come to Donetsk Oblast, here you'll find a minimum number of people who speak English or any other foreign language. Therefore fixers and local producers often play the role of translators.
Help vs. Not to Harm: newbie fixers' problems
— How I understand the professionalism in this job, this position does not differ from the work standards of any other journalist in any way, that's why knowing the standards of journalism and code of journalistic ethics is a must-have for a local producer.
Oleksandr notes the importance of the right to information coverage during martial law. By acting negligently, local producers can spoil the material and create problems for the military personnel if we refer to covering positions or places we cannot name. Local producers should stick to journalistic ethics in communicating with affected people to avoid harming them. Often they are the ones who decide what is acceptable and what is beyond the bounds of ethics.
— A foreign journalist does not understand the local language. They do not know whether the person says, «Give me something to eat,» or that her daughter's been just killed. That's why a good local producer should be capable of making decisions and explaining them to the journalists they work with. They should make quality material without misrepresenting information or using data that could harm the country and military personnel.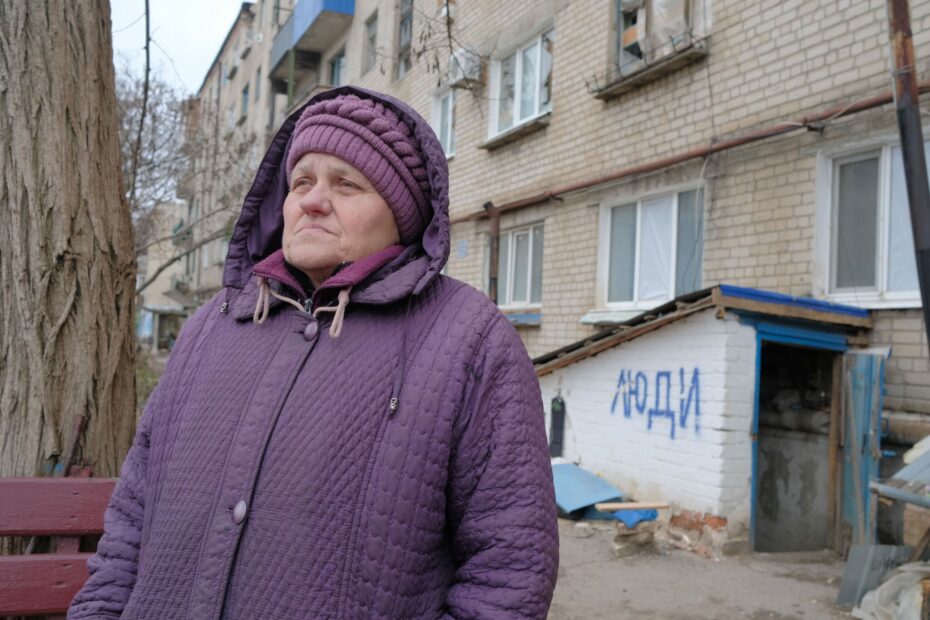 Conflicts with foreign journalists. What problems do fixers face?
— There were unpleasant moments in working with foreign journalists, for example, with a Spanish freelancer from Catalonia, David Melero, whom I accidentally worked with in Kharkiv. He went home and did not pay me, although he left a receipt, and only after a pile of comments under his posts on Instagram David paid a part of the fee.
Another situation was during work with Getty Images when a photographer published a photo and indicated a location that was not allowed to be mentioned. A colleague-fixer notified Oleksandr about it in chat. He promptly contacted the editor, and they corrected everything so it did not lead to catastrophic consequences.
Reflection on death. How to live in constant danger?
— None of us knows when and which way they will die. Living in such a way that you're ready to die any day is essential. Now I understand: even if I die today, my conscience will be clear — I died doing my work.
Vuhledar is a city in Donetsk Oblast, one of the hotspots in the east of Ukraine. Oleksandr goes there to make photos and videos for Ukrainian and world media. He sticks to all possible safety standards and does not go beyond Ukrainian positions when he hears explosions and shots.
— If machine guns work, enemy troops are less than one kilometer from me, so I don't go beyond our positions in a shooting battle. This war is primarily artillery; basically, nothing can save you from artillery. You do not know where the missile will hit the next moment and how fatal it will be for you. The only thing you can do at such moments is to try to find out which side the enemy is on, move near the walls, wear a bulletproof vest and helmet, and have tourniquets near you.
Oleksandr does not spend much time in hot spots: he does not come to Bakhmut or Vuhledar for more than two-four hours. The journalist tries to collect all the needed material during this time.
What is worth changing to improve the work of fixers?
— Bureaucracy is a big problem. It applies to literally all branches of journalistic work.
Oleksandr worked with Spenser Platt, who won the Pulitzer Prize, one of the most prestigious awards in the field of journalism. He had to wait for his accreditation, without which he could not start full-time work. Ukrainian media submit requests for the document but wait for it for at least a month. Oleksandr thinks this problem can be solved by improving the communication between journalists and the Ministry of Defence of Ukraine. For example, to find out what dates a person should be in Ukraine to prioritize the list and issue accreditations before the start of work.
— Another problem is the way the press officers perform their duties. Some people occupy unmatching positions, but some accurate people keep their promises and constantly communicate with journalists. These are Iryna «Fish» Rybakova, press officer of the 93rd brigade, press officer of the 95th brigade, press officer of «Dyke Pole» [separate special purpose battalion — ed.], and so on.
Often, press officers either communicate just poorly — and poor materials are produced — or are so worried about the military that they do not see the difference between monitoring the security situation and centering independent journalism in Ukraine.
— Such people should be dismissed, and people with journalistic experience instead of military experience should be hired for the position. I also have questions regarding the work of the Ukrainian Crisis Media Center, which helps in many aspects and often can advise how to obtain the accreditation quicker. But personally, I lack helpful information from them. It would be good, for example, to get safe routes because I gather the information on my own with the help of personal contacts and the Internet.
Work in Kyiv Oblast and Kharkiv Oblast. What was the most impressive?
Oleksandr covered the protests of relatives of Azovstal prisoners and the general situation in Kyiv Oblast, mainly rebuilding the north of the region — Borodianka, Bucha, and Irpin. He was in Kyiv on Oct. 17 when four persons died in the building near the railway station and during the shelling of the hotel near the Sports Palace.
Oleksandr was among the first to shoot exhumations in Izium in Kharkiv Oblast. He remembered these events the most. He was at that place for several days: he saw bodies dug up and taken away.
Two days in a row in May, Oleksandr started his mornings in Kharkiv photographing those who died from shelling. First, in the school №131 he saw the body of a killed Russian soldier. The next day it was a Ukrainian woman in the building that was hit by a rocket.
Oleksandr remembered human stories the most: thanks to journalism, he got to know Hamlet Zinkivskyi, a bright person and an interesting character. He's also interviewed Serhii Zhadan for The Philadelphia Inquirer. In addition, he got acquainted with Kharkiv volunteer Oleksii Lomskyi, founder of Myrne Nebo ["Peaceful Sky" in Ukrainian] Foundation, which feeds 16 thousand people in Kharkiv Oblast every day.
— Three places in Kharkiv Oblast I remembered the most: Izuim during the exhumation of the bodies and the torture chamber, which had blood-red urine and many unpleasant things. I also can note Northern Saltivka in Kharkiv.
As much as I have traveled, I have not seen more destruction than in Northern Saltivka. Even in Donetsk Oblast. Saltivka is distinguished by the scale of destruction and the number of destroyed high-rise buildings.
— And the third place I would like to highlight is Kupiansk, where I was during the battles for Kupiansk-Vuzlovy. There, I heard the Russian aviation for the first time — this was the sign that we were in the most dangerous place because there is nothing worse than airplanes in this war. I was in Kupiansk immediately after its liberation, we then shot an evacuation on the bridge, which was colored in assholes' tricolor. Impressive scenes still arise in my memory: how children evacuate near a Russian soldier's body. Dead occupants were lying everywhere there.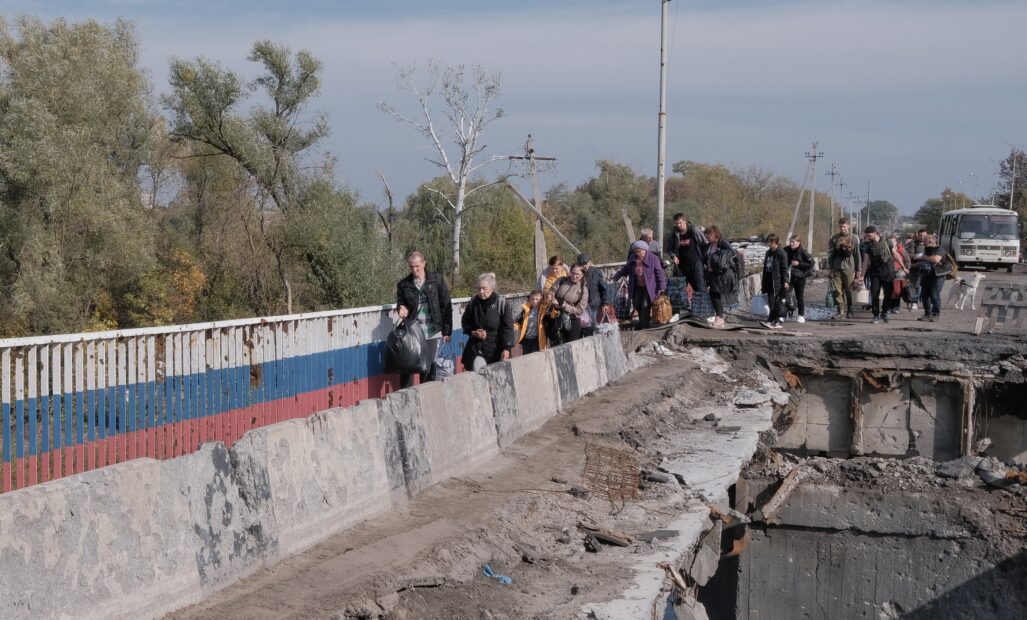 Tenth year of war. Oleksandr's story in Donetsk Oblast
Oleksandr came to Donetsk oblast in 2020 for the first time, to Sloviansk and Kramatorsk. The effects of the war were already felt in this region. Since last June, Oleksandr has been constantly traveling to Donbas. Donetsk Oblast is a different world, where the war is felt to its full extent.
— Only Kharkiv last spring resembled Donetsk Oblast. Hundreds of military personnel are there. There are cities where the military are the only people who go there. The region has been at war for the tenth year, leaving a mark on residents. Many people who've had an opportunity to leave have done that long ago. Only the poorest, least educated strata of the population stay there. Most people complain about the war but do not leave. It was in Donetsk Oblast that I first met pro-Russian-oriented people in 2022. But some cities live and evolve in Donetsk Oblast. In Kramatorsk and Sloviansk, some institutions started to re-open. But the closeness of the war is felt because both cities were shelled dozens, maybe hundreds of times.
There is another side of Donetsk oblast — Vuhledar, Bakhmut, Avdiivka. These cities are near the frontline. There you find yourself on the battlefield right at the entrance. To live in Bakhmut is a big mistake, in Olekandr's opinion.
It's not about life — this is the conduct of hostilities, where civilians have become hostages. However, no one keeps them there, and they stay there themselves.
The population of Donetsk Oblast is subject to mandatory evacuation. Everyone who remained there has signed a document: they realize it endangers themselves. Oleksandr does not consider it necessary to pull the person into the evacuation bus. Firstly, it violates human rights. Secondly, it's an unnecessary risk to those who evacuate.
— If a person is ready to die, I do not consider it reasonable to risk the lives of volunteers who will come and will try to evacuate them.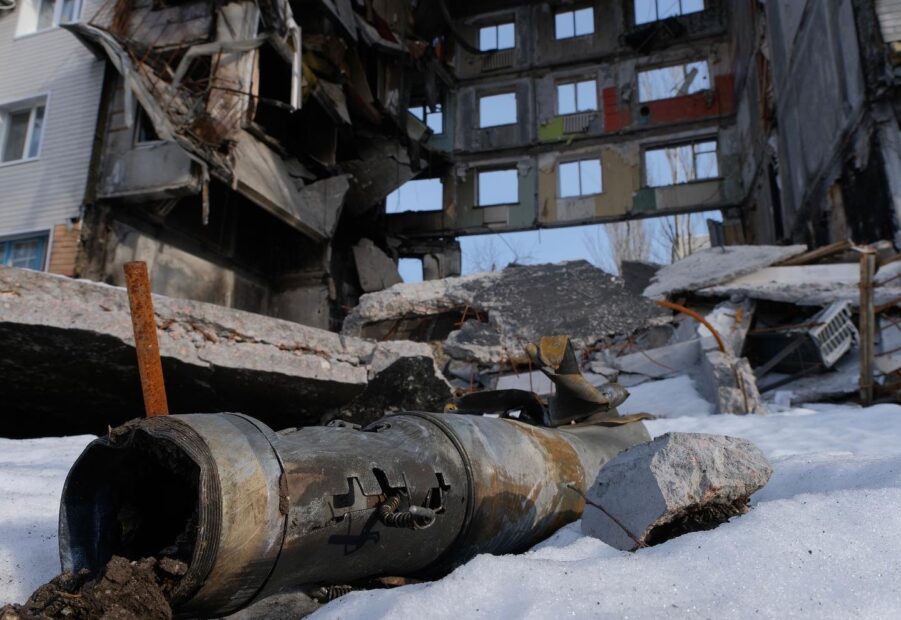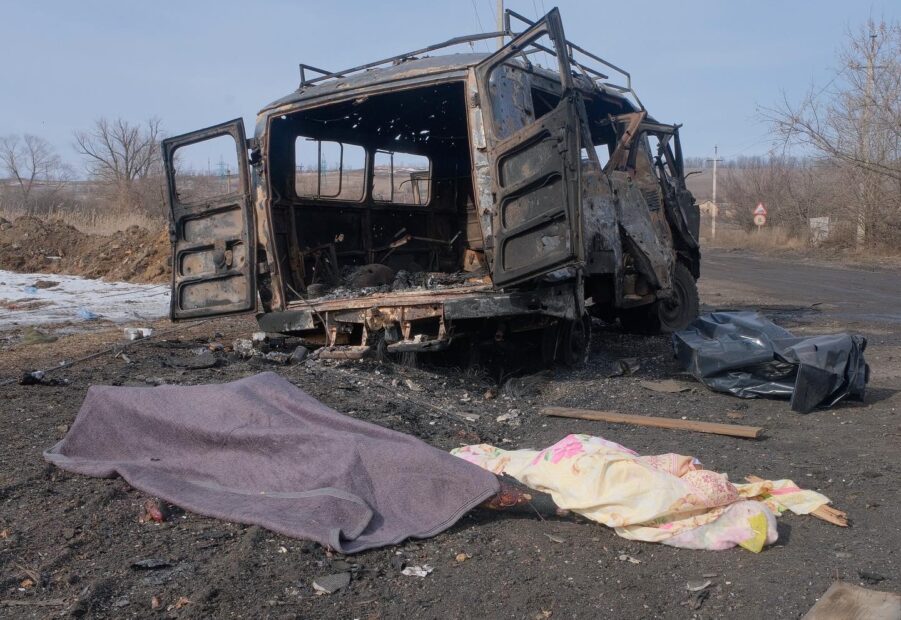 Hot spots in the east. What is the situation in Bakhmut and Vuhledar?
— The situation in Bakhmut is much better: firstly, many more volunteers get there, and this means more water, more food, and so on. I think it also depends on media coverage because they don't talk much about Vuhledar. No one goes there, although enough people live there.
Two Invincibility Points function in Bakhmut, where one can shower, drink water, and receive free food, medicines, and personal hygiene products. Many locals say that thanks to this, they can exist. There is no such point in Vuhledar.
Writing a book and everyday work. Oleksandr's plans for the year
Oleksandr plans to work till the end of the war until the Ukrainian army reaches the borders of 1991. Moreover, he writes a book, but the process goes slowly because of everyday work.
— I hope that during this year, I'll switch from the position of local producer to just a photographer and work more on my projects.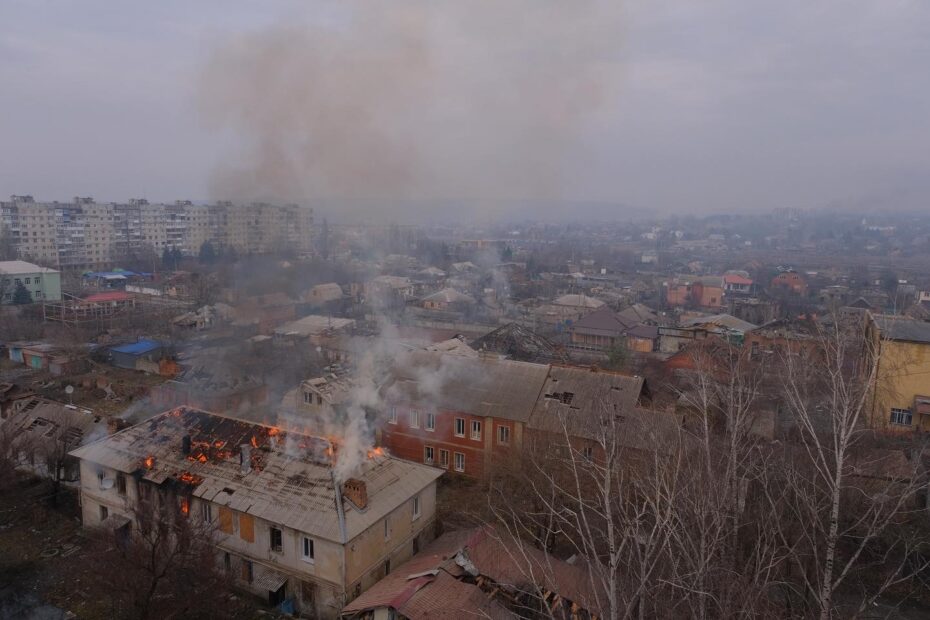 by Serhii Prokopenko and Vika Mankovska
translated by Anastasiia Shevtsova
edited by Tetiana Fram