The UN High Commissioner for Refugees visited Kharkiv
25.01.2023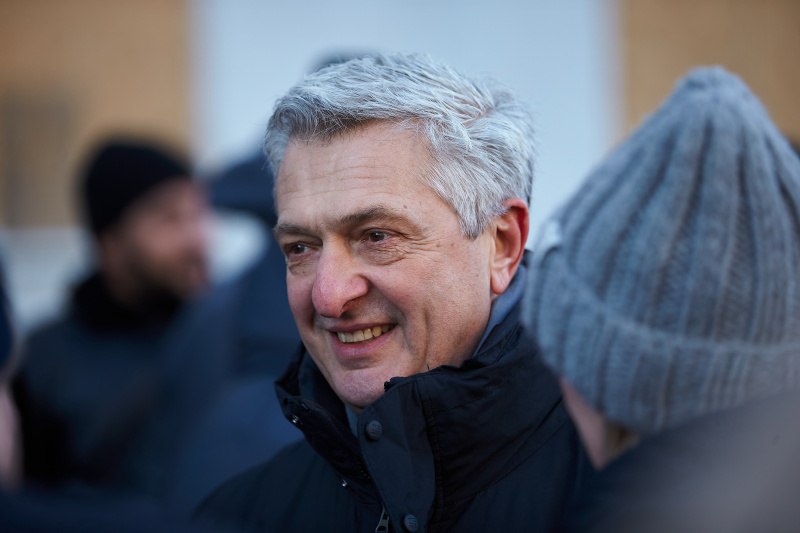 The United Nations High Commissioner for Refugees Filippo Grandi in Kharkiv / Photo: t.me/citykharkivua
During his visit to the city, the United Nations (UN) High Commissioner for Refugees Filippo Grandi together with the mayor Ihor Terekhov visited Northern Saltivka and inspected the repair works in one of the most damaged districts of the city.
This was reported by Kharkiv City Council.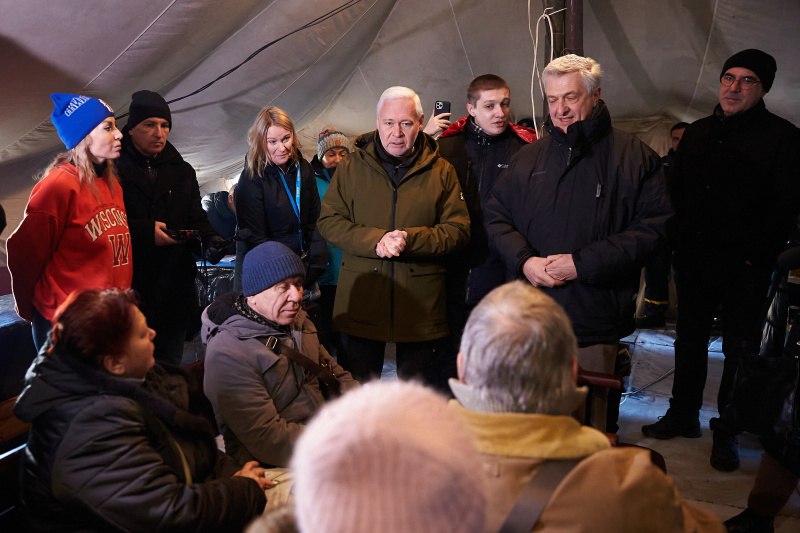 "All the cities have suffered severe destruction, which is why the UN and other international organizations are helping in providing first aid. We allocate funds to the needy, hand over humanitarian kits, and provide psychological support," said Grandi.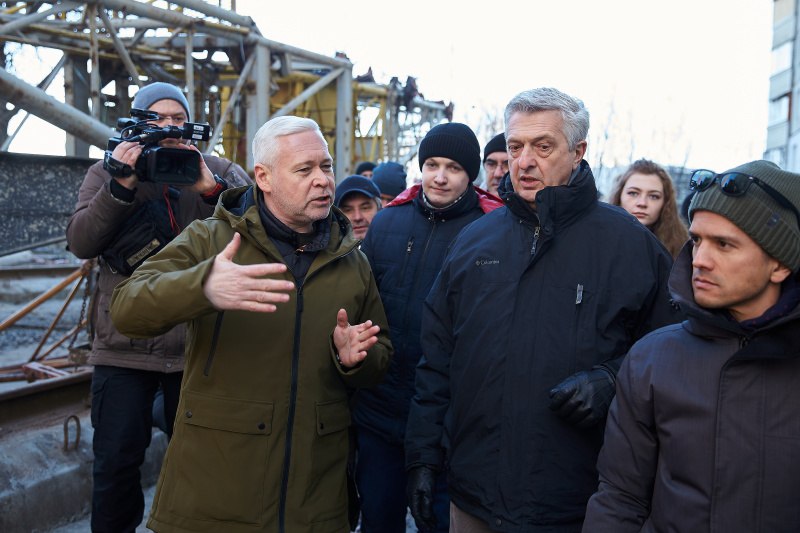 Earlier, the commissioner had already visited Dnipro and Zaporizhzhia. He was deeply impressed by the consequences of Russian aggression and assured Ukraine of the UN's further support.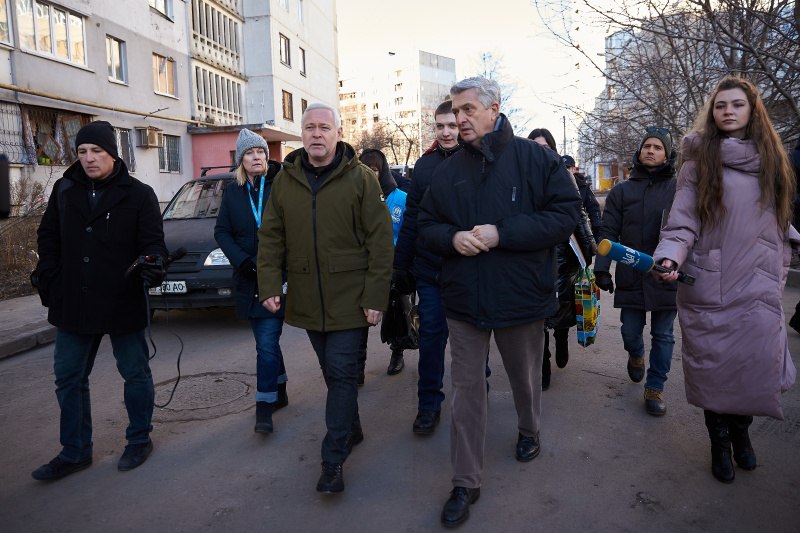 "Kharkiv has suffered tremendously: more than 4,500 houses were damaged, and 500 of them cannot be restored. But we try to reconstruct housing where possible. I would like to do it as soon as possible, but there are difficulties with finances," said Ihor Terekhov.
Earlier, the retired lieutenant general in the United States Army Joseph Keith Kellogg and a delegation of American military servicemen and experts visited Kharkiv and the liberated Izium in Kharkiv Oblast.