Memorial to Kharkiv Pilot Andrii Pilshchykov, Who Died in a Training Mission Crash, Unveiled in Kyiv
28.08.2023
Memorial to Kharkiv Pilot Andrii Pilshchykov, who Died in a Training Mission Crash, Unveiled in Kyiv / Photo: Denys Glushko, Gwara Media
A memorial has been organized next to the mural "The Ghost of Kyiv" in the capital to honor the memory of Andrii Pilshchykov, a pilot from Kharkiv, call sign "Juice," who died in a plane crash in Zhytomyr region. People bring flowers, postcards, and toys to the mural.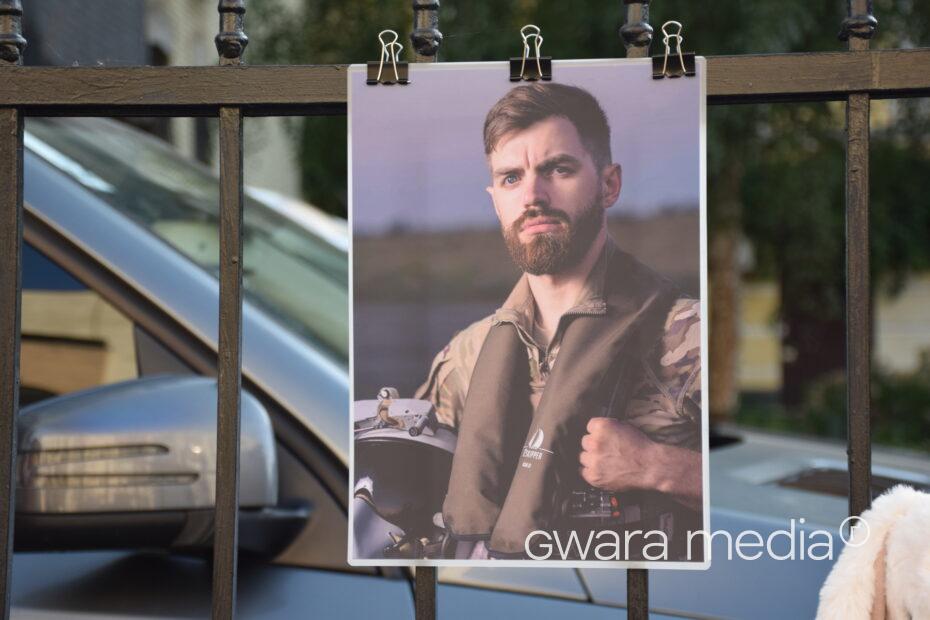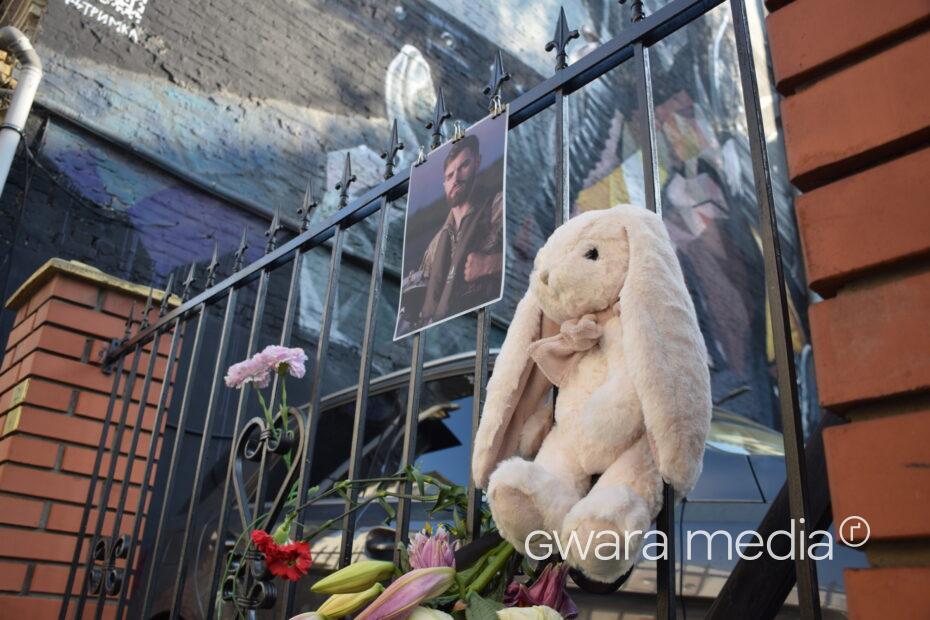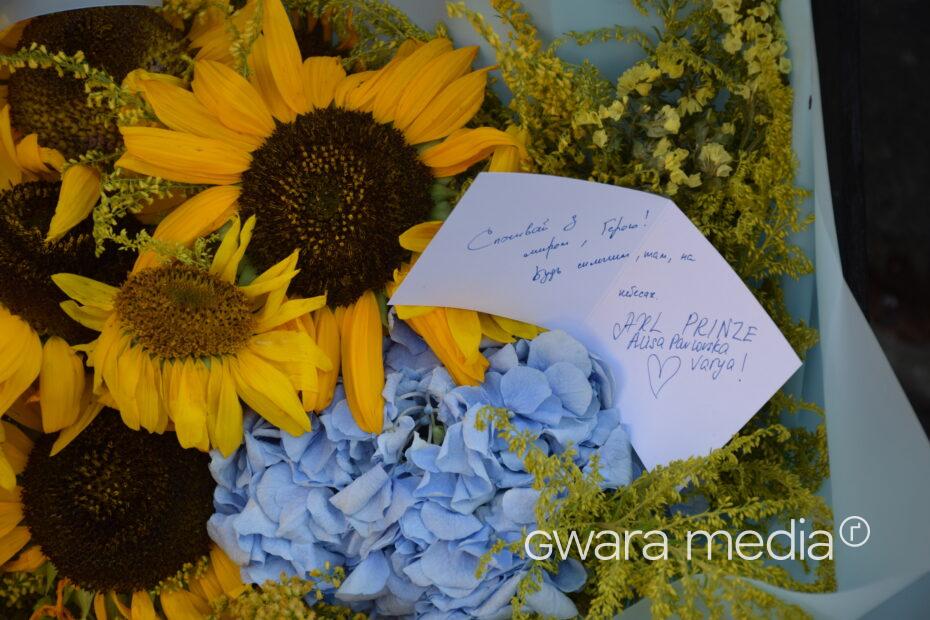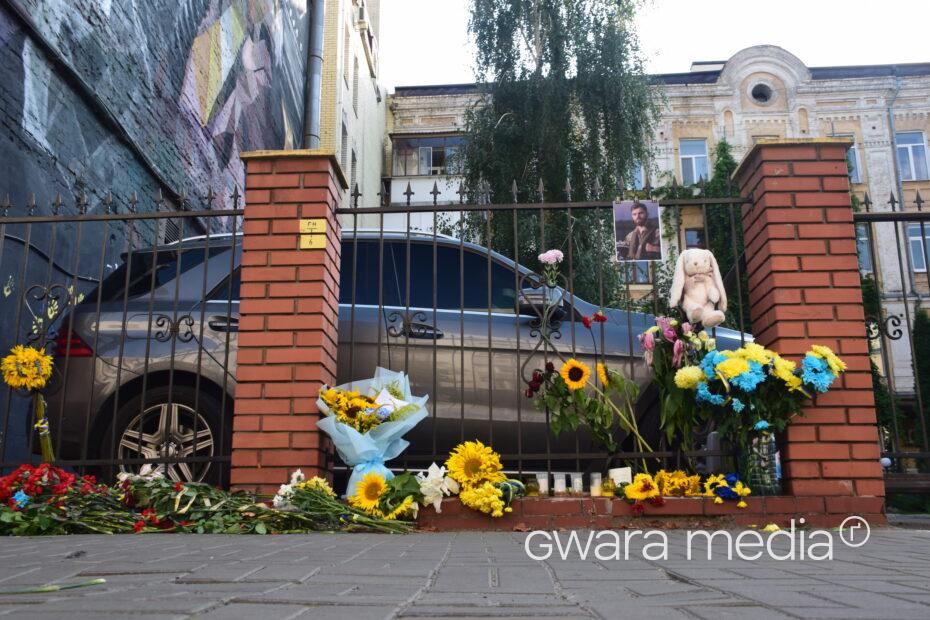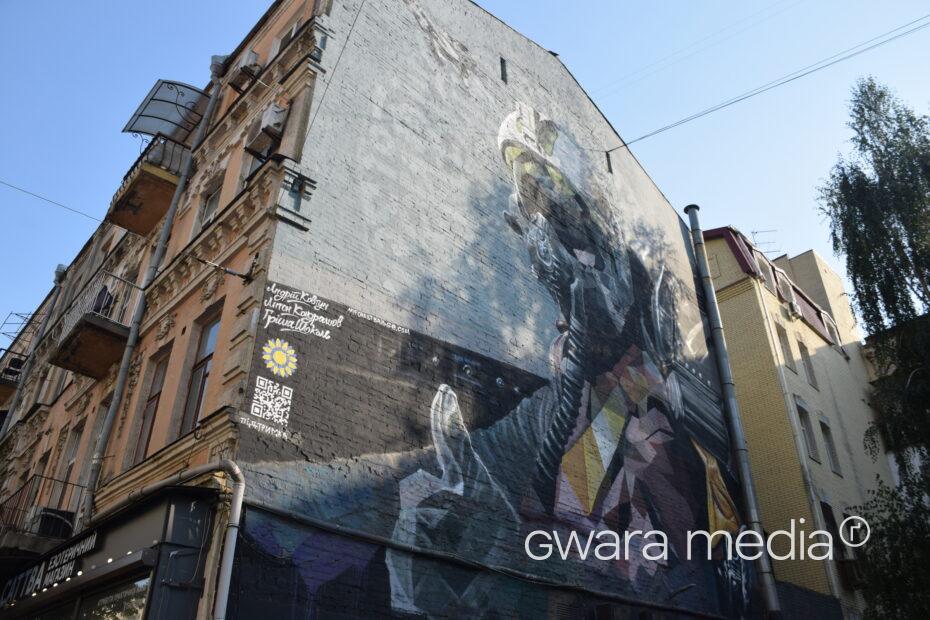 Details of the crash
On August 25, 2023, two L-39 combat trainer aircraft crashed in the sky over Zhytomyr region while performing a training mission.
Three combat pilots of the 40th Tactical Aviation Brigade of the Center Air Command of the Air Force of Ukraine were killed: Major Viacheslav Minka, Major Serhii Prokazin, and Captain Andrii Pilshchykov.
About Andrii Pilshchykov, call sign Juice
The Civil Air Patrol's website says that Juice was a teenager who used to fly at airfields in Kharkiv region. He made his first flight on an X-32-912 Bekas airplane.
"You confidently pursued your dream and became a military pilot. And at the same time, you always found an opportunity to visit the cadets and conduct classes or organize an interesting excursion. You were always your own, dear to the cadets, as they were to you," the message says.
According to the Ukrainian Air Force, a collision occurred between two L-39 aircraft during a training mission in the Zhytomyr region the day before, resulting in the tragic demise of three pilots who were participating in the training exercise.
Might be relevant
A memorial plaque honoring a pilot who died turning his falling jet away from civilians opened in Kharkiv. The memorial to commemorate Taras Redkin, a fighter jet pilot from the 204th Tactical Aviation Brigade, is installed in the school he used to go to.
Hero city monument appeared in Kharkiv. A memorial to the heroic city and the memory of the Ukrainians who died during Russia's full-scale invasion of Ukraine was opened in Kharkiv downtown.