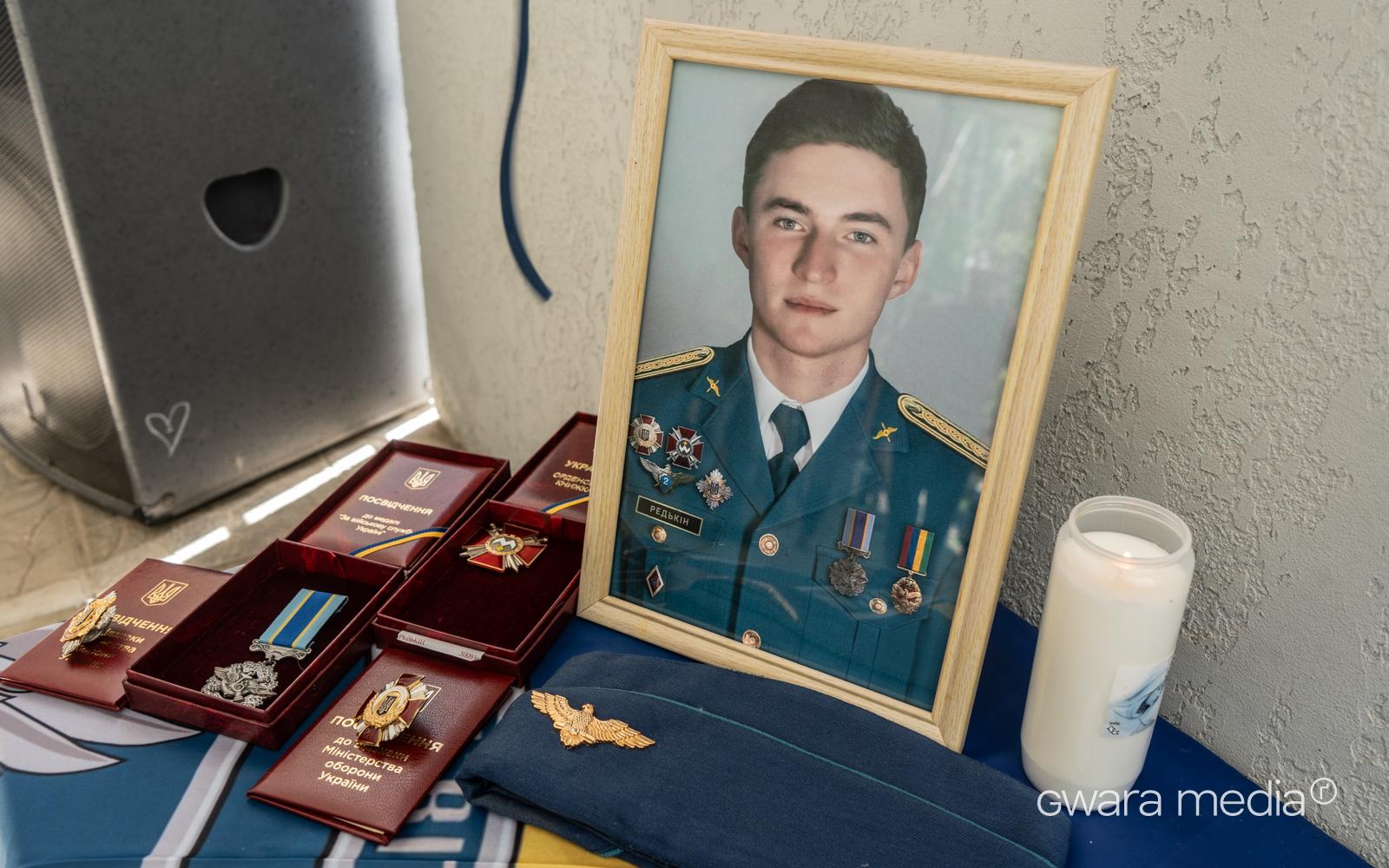 A memorial plaque honoring Taras Redkin is opened in Kharkiv / Photo: Ivan Samoilov, Gwara Media
A memorial plaque to commemorate Taras Redkin, a fighter jet pilot from the 204th Tactical Aviation Brigade, is installed in the school he went to.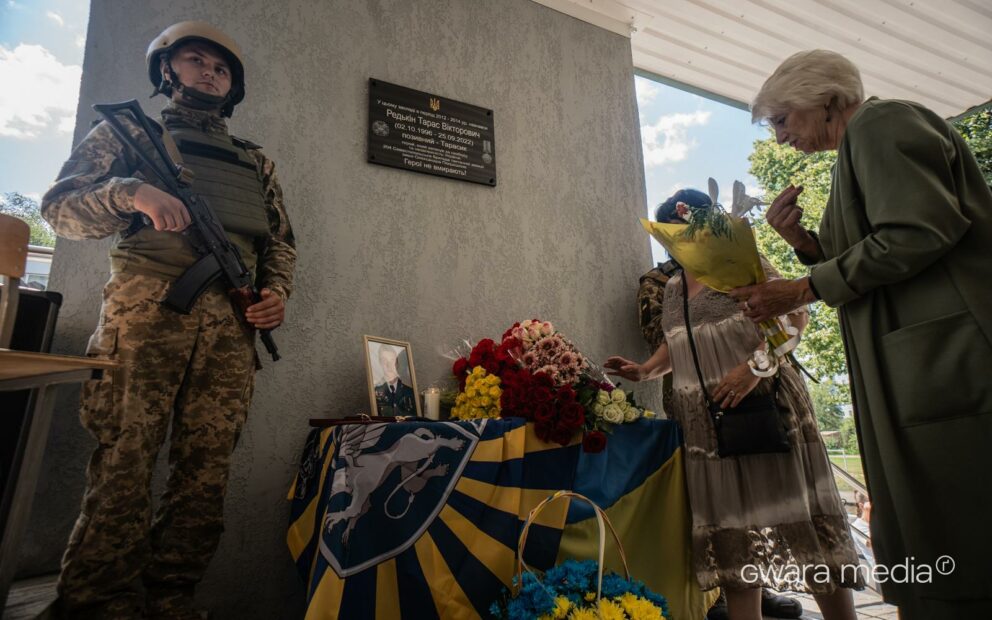 Taras Redkin's MiG-29 was shot down by Russians while on the mission: he searched and destroyed Russian air defense systems. He died turning his falling plane away from a settlement in Mykolaiv Oblast to avoid crashing into a civilian area.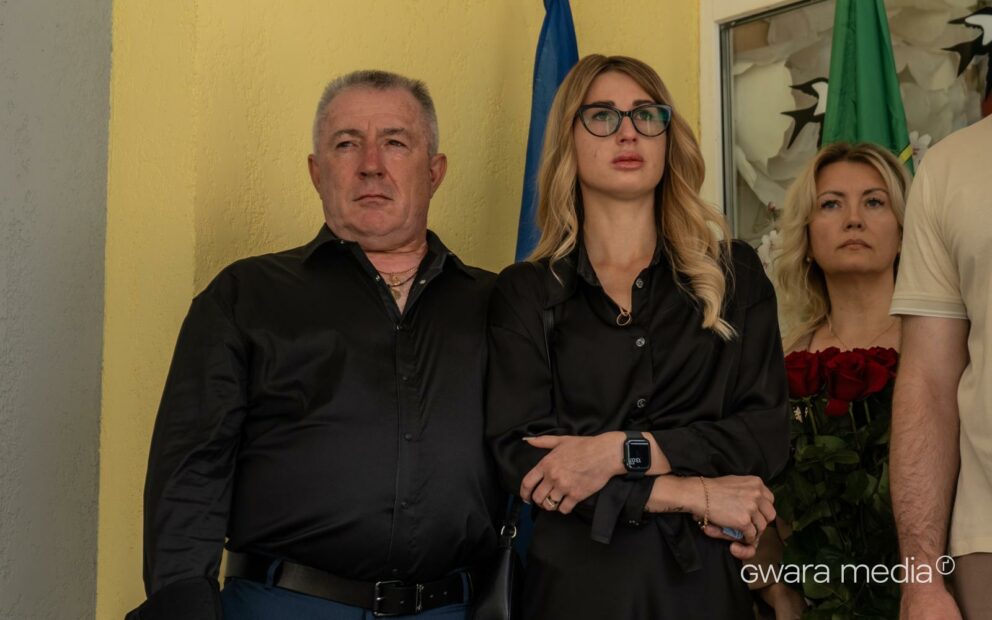 Taras has protected the Ukrainian sky since the beginning of the full-scale invasion. He was a navigator and a vice-wing commander. He got married two months before his death – and had died a week before his 26th birthday. His wife, Kateryna Redkina, is also a soldier. She deciphers flights.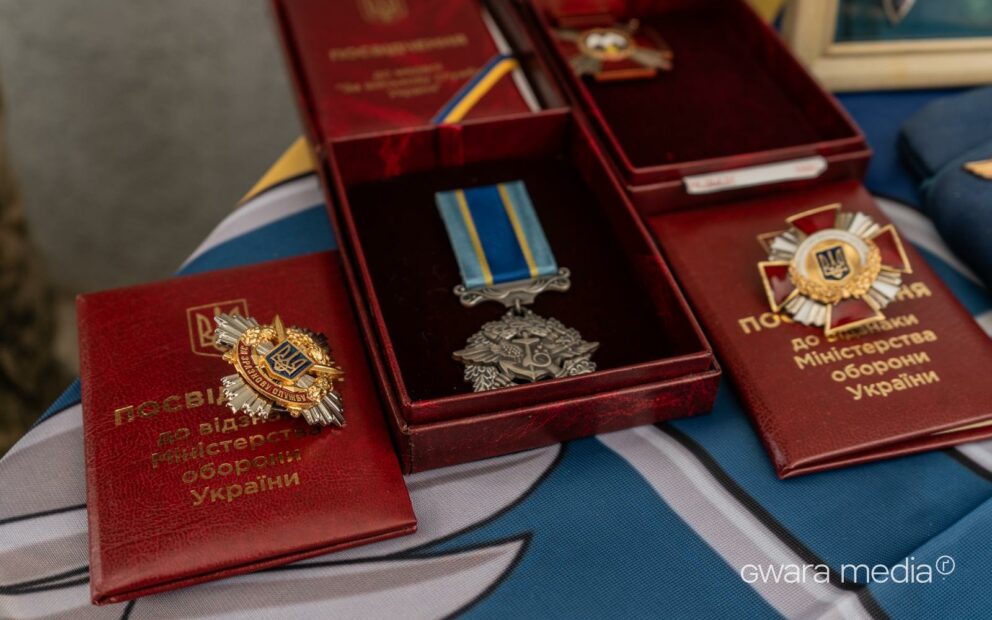 Colonel Redkin was given the Order of Bohdan Khmelnytsky of III Class posthumously. His wife started a petition to collect signatures for awarding Taras with a Hero of Ukraine decoration.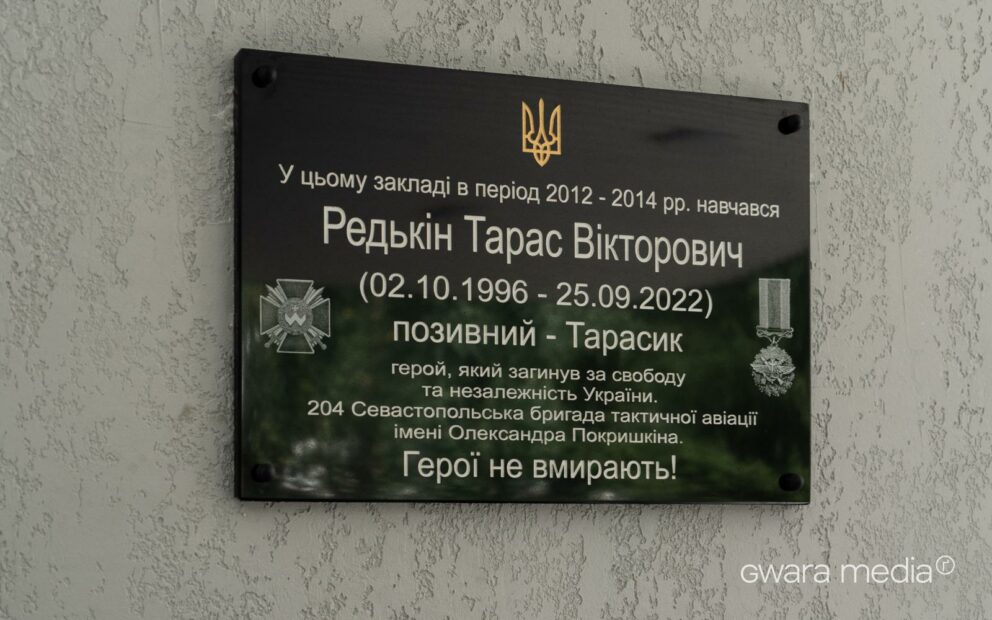 Taras was buried in Kharkiv, where he was born. Apart from his wife, he is survived by his parents and a brother.

If you have found an error, highlight the necessary fragment and press Shift + Enter.