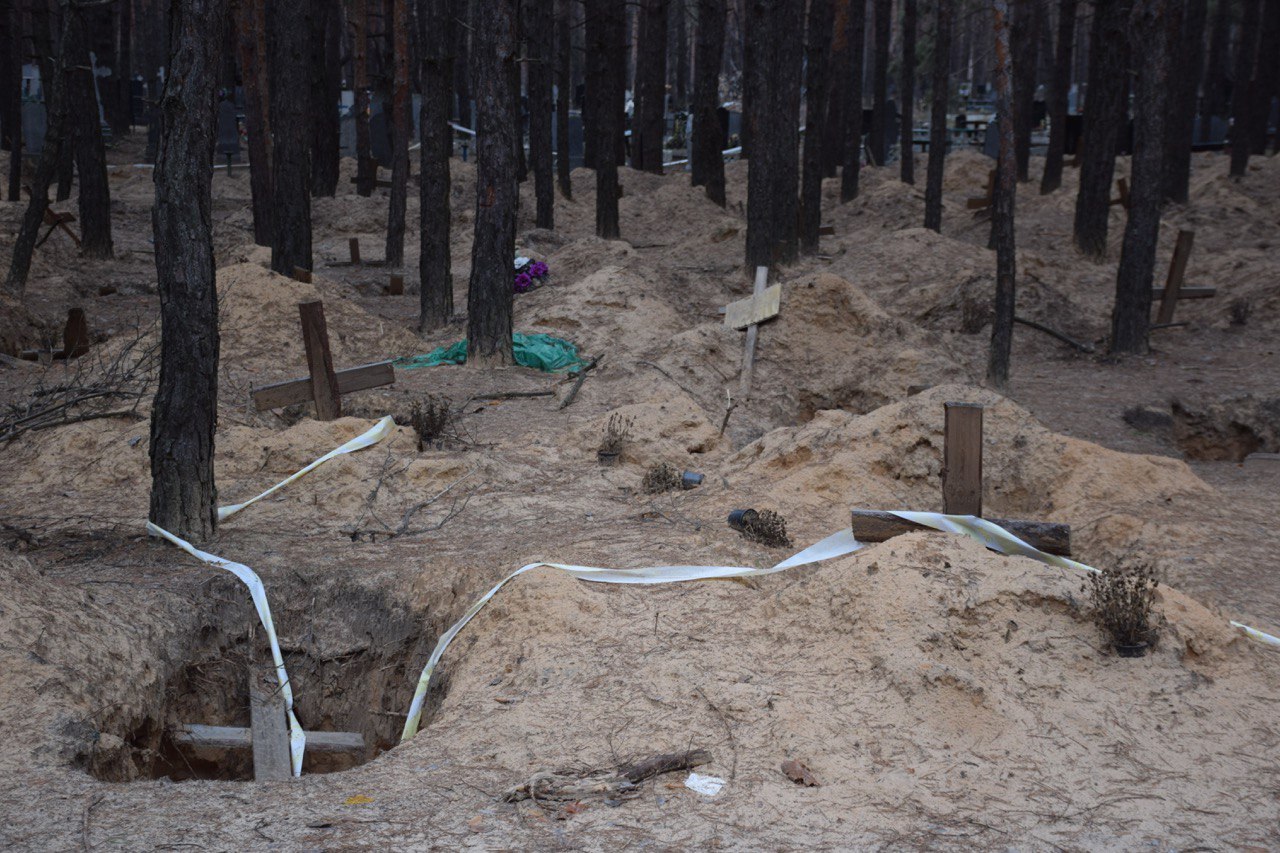 Mass graves in Izium (Denys Glushko for Gwara Media)
That is one of the largest graves in a single liberated town, with more than 440 graves. All the bodies have been exhumed and sent for forensic examination.
The graves near Izium were discovered on September 15, 2022, after the liberation of most of the Kharkiv Oblast from Russian troops.
"Before we give the body to the relatives, we must first identify it. We understand that people are emotional because of the loss of their loved ones. We repeatedly collect DNA samples from the bodies, there are about 100 bodies, even more. Similarly, we take samples from people who come to us with a request "my mother is missing". We try to return the bodies as soon as possible, once we identify them," Volodymyr Tymoshko, head of the Kharkiv regional police, explains.
A total of 447 bodies have been removed from the graves. Among them: 215 women, 194 men, five children, and 22 soldiers. In addition, the remains of 11 people whose gender cannot be determined were found.
If you have found an error, highlight the necessary fragment and press Shift + Enter.