Russian Forces Attacked Kharkiv with Artillery: a Fire Broke out, There are Dead and Wounded – Photo
30.08.2022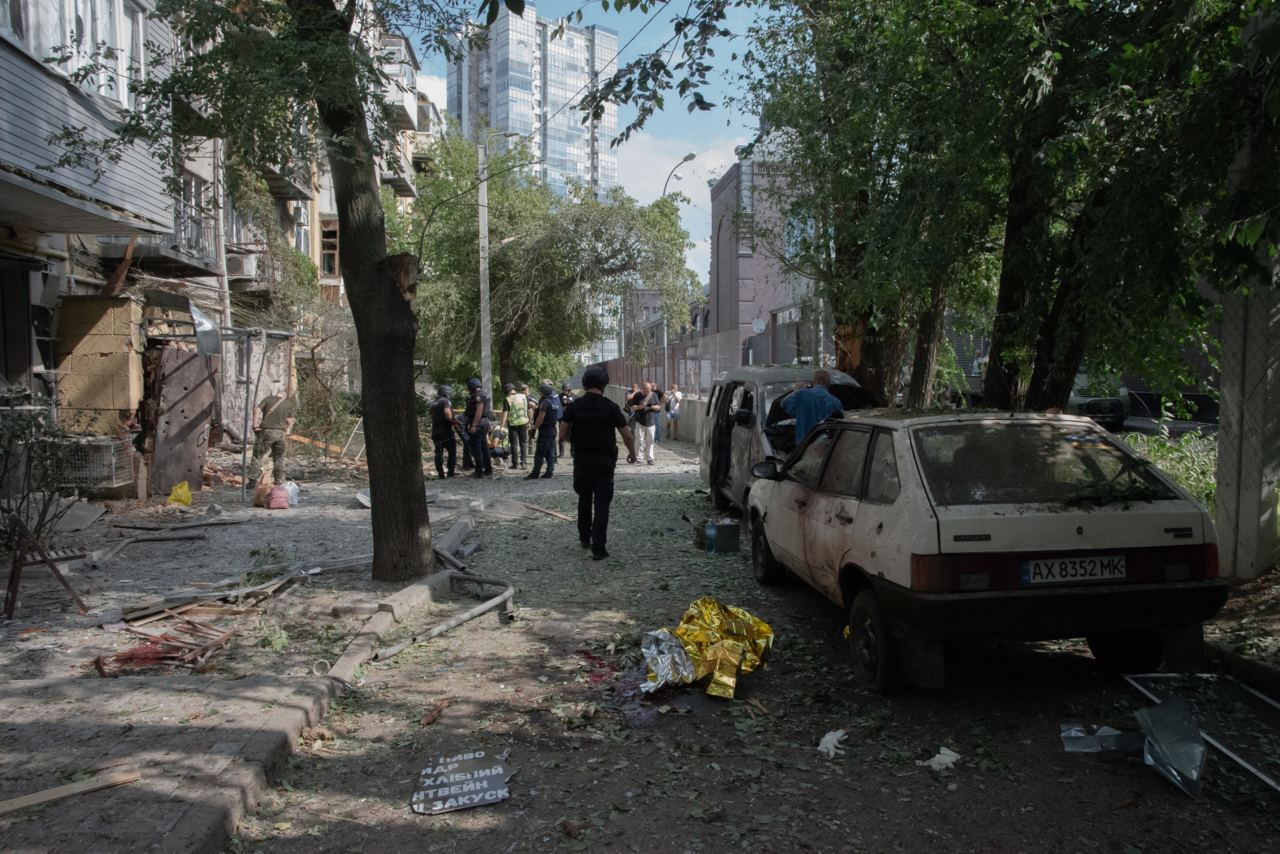 Oleksandr Magula / Gwara Media
Russian occupiers launched another rocket attack on Kharkiv city center. It was announced by city mayor Ihor Terekhov on his Telegram page.
"Artillery shelling of the central part of the city. Previously, there were eight strikes. So far, we know about the fire in one of the favorite places of recreation of Kharkiv residents. It also flew to another place of rest – broken windows in the surrounding houses. Information about victims is being clarified," he said.
At this moment, it is known about 5 dead and 11 are wounded. According to preliminary data, the Russians struck with a 203mm 2S7 "PION" self-propelled howitzer.
UPD: As a result of the morning shelling by the Russian army in the center of Kharkiv, 2 people were injured – in serious condition. Doctors assess the condition of 5 people as average, the patients mostly have fragmentary injuries of soft tissues. The rest of the victims are in satisfactory condition. Doctors provide the injured with all the necessary assistance.