Kharkiv Oblast Under Attack: Russians Shelled at Least 15 Localities
11.05.2023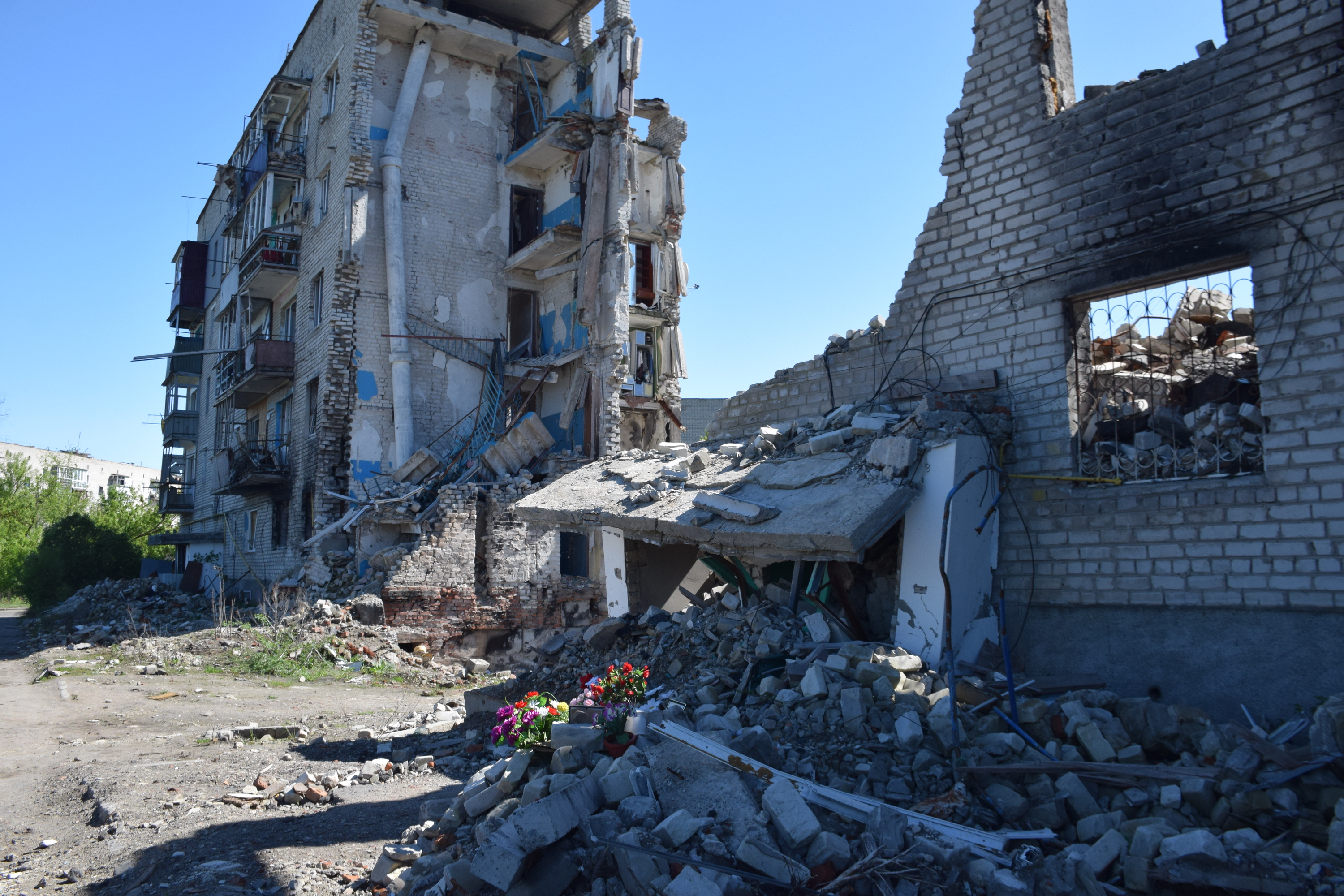 Illustrative picture: destroyed house in Kharkiv Oblast / Photo: Denys Glushko for Gwara Media
The 442nd day of Russia's large-scale armed aggression against Ukraine has begun. The enemy continues to shell the Kharkiv region with mortars and artillery.
Source: General Staff of the Armed Forces of Ukraine as of 6:00 a.m. on Monday, May 11.
There is a high probability of additional missile and air strikes in Ukraine as the opposing force persists in employing tactics of terror.
The foe remains concentrated on the Lyman, Bakhmut, Avdiivka, and Maryinka axes in Donetsk Oblast, with 39 enemy assaults successfully repelled. The most intense battles are unfolding within the cities of Bakhmut and Maryinka.
Kupyansk axis
The enemy did not conduct any offensive operations. The occupant forces launched air strikes at the vicinities of settlements of Masyutivka, Pershotravneve, and Terny. The invaders fired artillery and mortars at Mykolaivka, Krasne Pershe, Fyholivka, Novomlynsk, Dvorichna, Masyutivka, Lyman Pershyi, Kyslivka in Kharkiv Oblast.
Slobozhanshchyna axis
Russians fired mortars and artillery at Veterynarne, Zelene, Hatyshche, Zybyne, and Budarky in Kharkiv region.
State Emergency Service
Over the past day, on May 10, State Emergency Service pyrotechnic teams surveyed 16 hectares of territory in Kharkiv, Izium, Kupiansk, Bohodukhiv and Chuhuiv districts, including 6,400 square meters with the help of mechanized demining machines, as well as about 12.8 km of power lines and 7 km of roads. Engineers discovered and neutralized 80 mines, pieces of explosives, and ammunition.
See also
Evacuation of children from dangerous areas completed in Kharkiv Oblast. Over the past day, the last 18 children from Dvorichna community were evacuated. A total of 79 children have been evacuated since April 27.
Constant missile attacks and empty streets: how Kupiansk lives on the front line. The city was severely damaged at the beginning of the full-scale invasion and during the battle for its liberation in September 2022. Today, it is constantly under fire from Russian MLRS and S-300 systems.
Dvorichna: a village without any inhabitants. The village looks abandoned. The few remaining locals are constantly hiding in basements to survive. Every day the occupants are shelling the community with all possible types of weapons: rockets, artillery, and cassette ammunition.