Kharkiv Oblast Under Attack: Russian Army Attacked Merefa and Izium with Shahed Drones
26.05.2023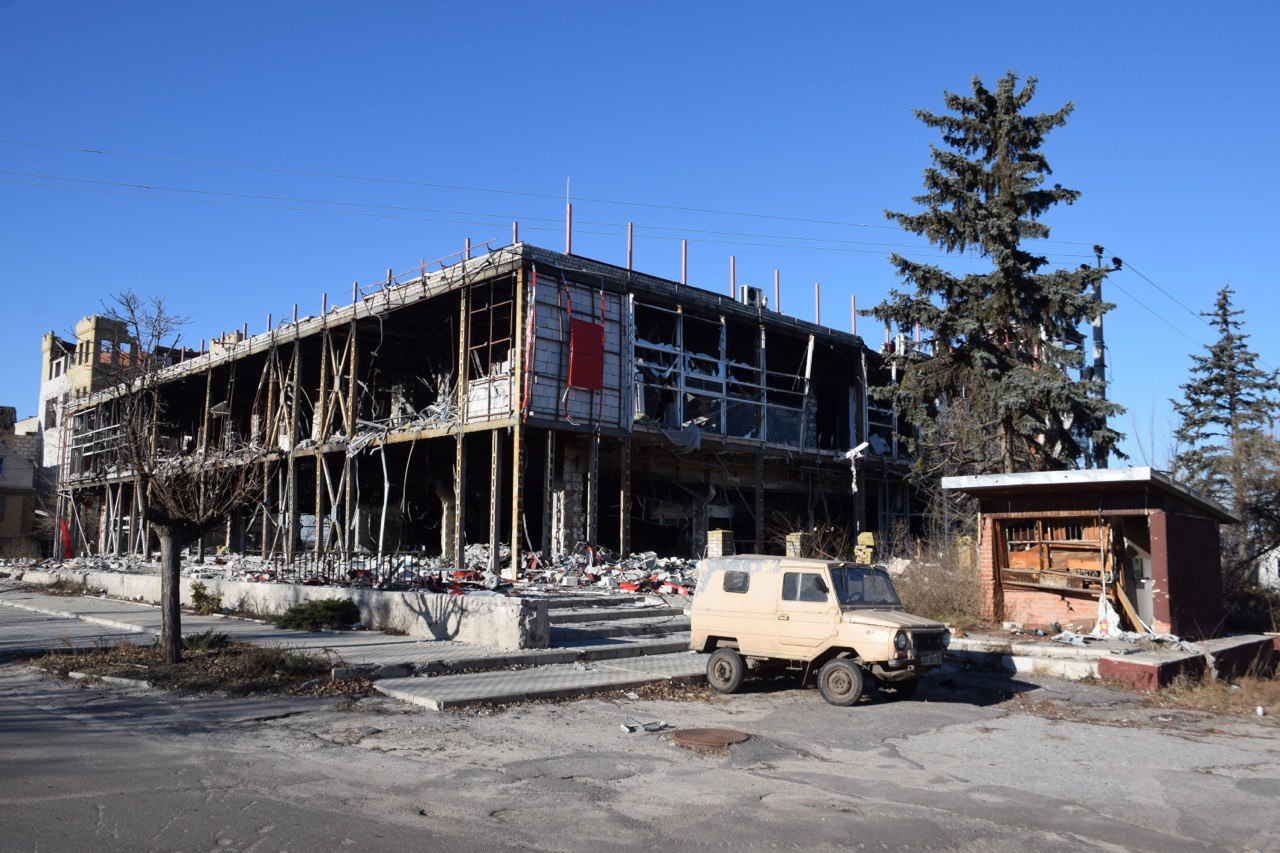 Destroyed shopping mall in Izium, Kharkiv Oblast (Denys Glushko for Gwara Media)
The 457th day of Russia's large-scale armed aggression against Ukraine has begun. The adversary continues to shell Kharkiv Oblast with mortars, artillery, and air attacks.
Source: General Staff of the Armed Forces of Ukraine
The enemy continues to focus on the Kupiansk, Lyman, Bakhmut, Avdiivka and Maryinka sectors, with 22 combat engagements occurring.
Slobozhanshchyna axis
The adversary fired mortars and artillery at the border settlements of Strilecha, Krasne, Cherkaski Tyshky, Lukyantsi, Neskuchne, Ternova, Vovchansk, Chuhunivka, and Khatne in Kharkiv oblast.
Kupiansk axis
The Russian army tried to improve its tactical situation and conducted offensive operations near Masiutivka. Moreover, it launched air strikes near Chaikivka and Kyslivka villages. Topoli, Fyholivka, Novomlynsk, Dvorichna, Masiutivka, Zapadne and Kyslivka in Kharkiv Oblast came under artillery and mortar fire.
Kharkiv RMA
Last night, the enemy attacked Merefa and Izyum using Shahed UAVs.
A civilian enterprise was damaged in Merefa and a fire broke out.
In Izyum, a building of an educational institution and a garage with agricultural machinery were damaged and fires broke out. Preliminary, no one was injured due to the night strikes by Shahed UAVs.
In Vovchansk, Chuhuiv district, 2 residential buildings and outbuildings were damaged.
The shelling of Mala Vovcha village in Chuhuiv district damaged 4 private houses and outbuildings, and caused a fire.
A private house was damaged at Tsyrkuny village, Kharkiv district.
The shelling of Kupyansk damaged a house and a garage.
Mine danger
Two men exploded on an unknown explosive object at Protopopivka village near Balakliia. A 39-year-old man carrying a suspicious thing in the sidecar of a motorcycle died on the spot. A 45-year-old man who was nearby was injured and hospitalized in moderate condition.
During the day, pyrotechnic units of the State Emergency Service seized and neutralized 84 explosives.
See also
Assisted in smuggling Ukrainian grain to Russia: man to be tried in Kharkiv. The Kupiansk bakery plant chief engineer cooperated with the Russian invaders during the city's occupation.
Kharkiv rescuers to receive fire trucks from the USA. The Kharkiv garrison of the State Emergency Service has destroyed 10 rescue vehicles, and 53 more are damaged and need to be repaired, so this assistance is critical.