Kharkiv City Council Adopted New Budget
01.03.2023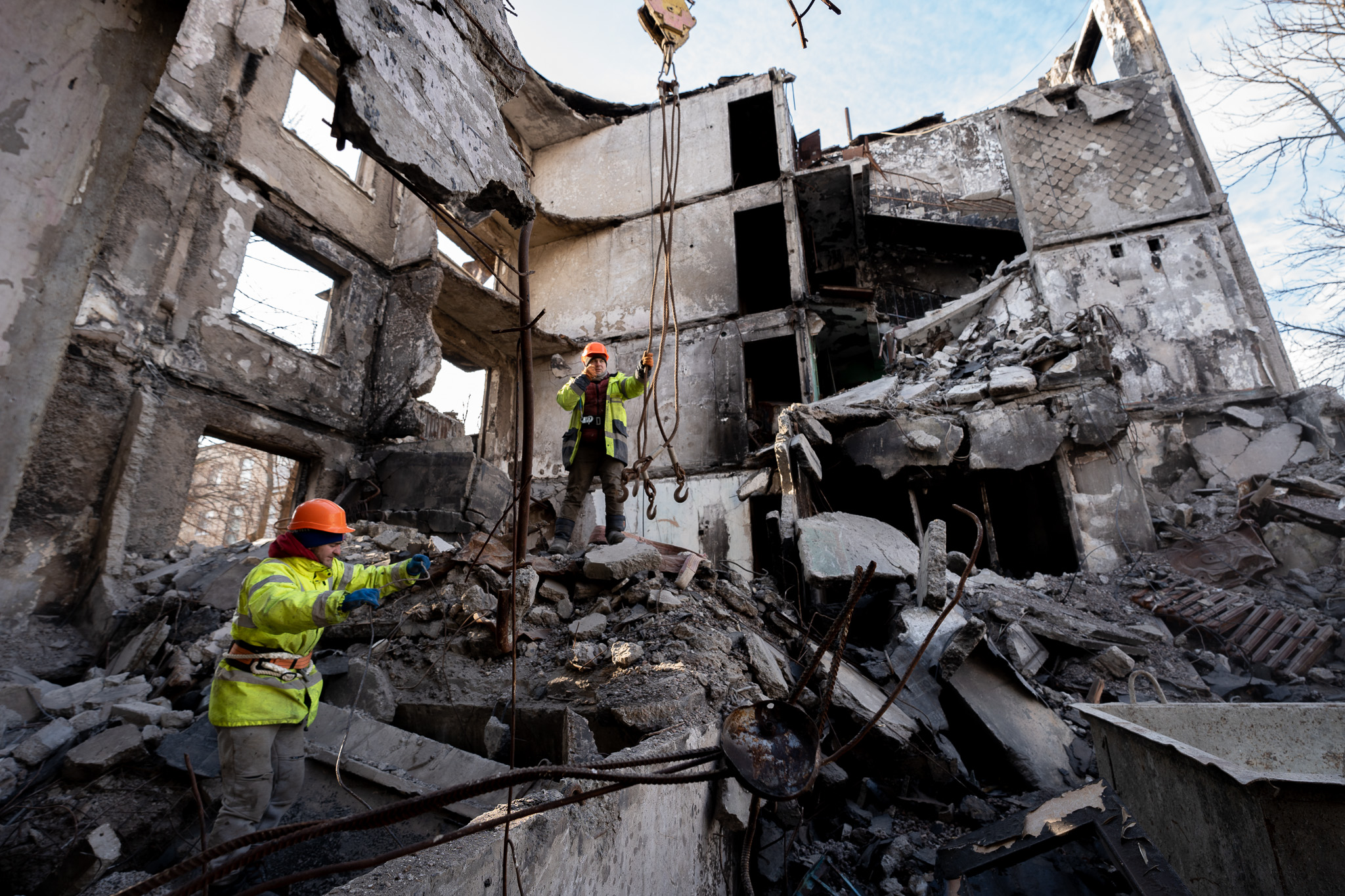 Buildings in Northern Saltivka are being dismantled and restored after shelling in Kharkiv, February 2023 / Photo: Oleksandr Magula, Gwara Media
On Feb. 28, at the special session, Kharkiv City Council made changes to the city budget for 2023.
Expenditures for the restoration of the Kharkiv buildings damaged by shelling will be increased. According to the Department of Budget and Finance, that became possible due to the allocation of an additional UAH 76,2 million (~$2mln) from the state budget for the implementation of transferred expenses in the field of education.
As a result of the budget allocations redistribution, it is planned to add:
UAH 150 million (~$4mln) for the restoration of residential buildings shelled by Russians;
UAH 110 million (~$3mln) for indoor heating and water supply systems repairment;
UAH 40 million (~$1mln) for the street and road network repairment;
UAH 105,5 million (~$2,8mln) for utility enterprises and institutions functioning.
Moreover, UAH 31,5 million (~$851000) is planned to be allocated to the financing of military units as part of the "Comprehensive Program for the civil defense development, the public security level increasing, and ensuring measures for the preparation of the territorial defense of the Kharkiv city territorial community for 2018-2025."
Regardless of regular missile strikes, residential buildings damaged by the Russian army continue to be repaired in Kharkiv. Our photojournalist showed how Kharkiv housing is being restored.