Kharkiv City and Oblast Latest: Heating Season, Water Supply, and Children's Home
20.10.2022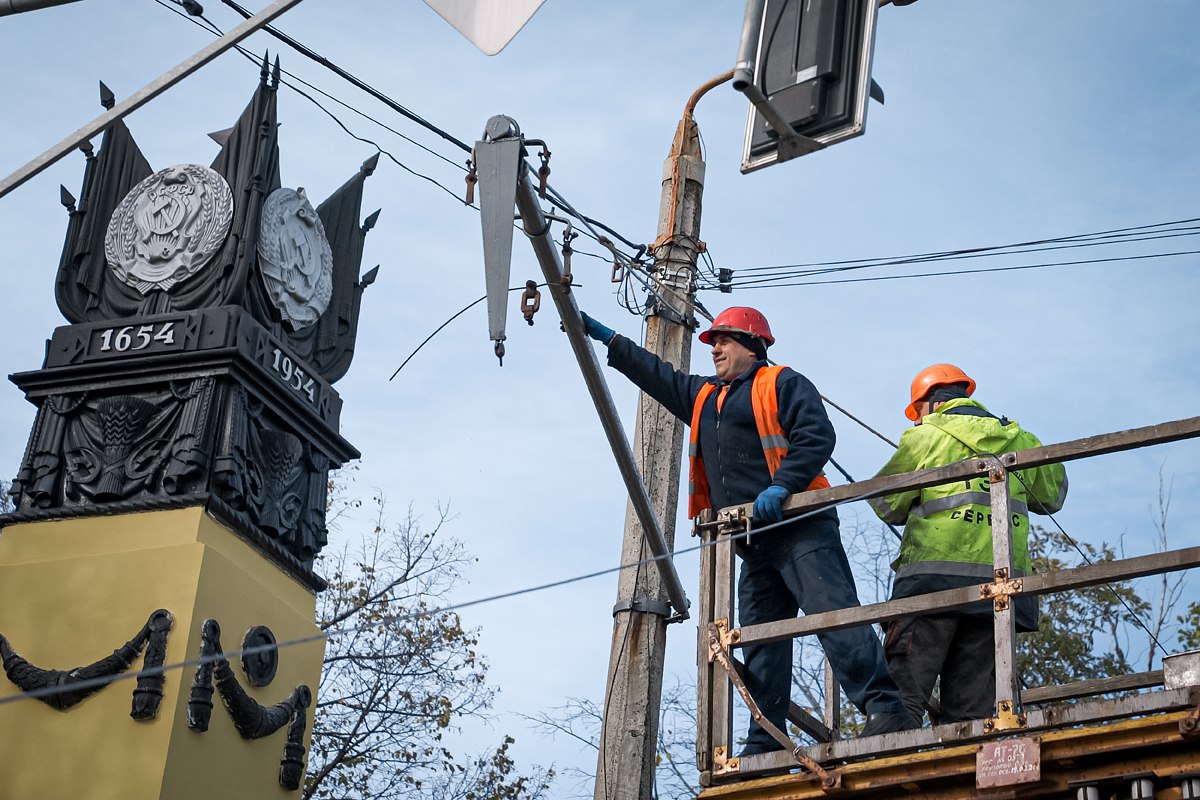 Critical infrastructure restoration / Photo: citykharkivua
Kharkiv is recovering despite the damage caused by Russian military aggression. The heating season has started, the fourth family-style orphanage has been created, and the damaged water supply systems have been repaired.
The heating season has started
In Kharkiv, central heating has already been provided to hospitals and other social facilities. Heating in the residential buildings will be turned on when the average daily temperature drops below 8 degrees Celsius.
In Kharkiv Oblast:
The heating has been provided for the central hospital in Chuhuiv, everything is ready for the start of the heating season in the city;
The gas supply has been restored in Vovchansk, all boiler houses are ready for operation. In the absence of gas, they will use the alternative fuel;
The repair works in Kupiansk and Izium are underway. The situation with heating is difficult, as the occupiers have stolen a large amount of equipment for boiler houses, and destroyed the infrastructure.
According to the head of Kharkiv Regional Military Administration Oleh Syneyhubov, an emergency scheme in case of disconnection of the separate boiler houses has been developed. "We bought everything necessary for temporary heating in case of any accidents".
A family-style orphanage created in Kharkiv
On Oct. 19, the fourth family-style orphanage was created in Kharkiv. Family-style children's homes are based on families who foster orphans.
During the war, many children are left without parents. Maria Chupinina, who raises orphans and children deprived of parental care, addressed this issue to the children's service department.
Currently, her family will raise six children.
A total of 36 children live in four family-type orphanages in Kharkiv, and 27 children are raised in 23 foster families.
The water supply has been resumed for Kharkiv residents
Workers of "Kharkiv Vodokanal", the Kharkiv water supply company, have eliminated 16 damages in the water supply systems.
"Kharkiv Vodokanal" reports that the repairers continue to restore the water supply in Kharkiv, despite the enemy aggression. The specialists have all the necessary equipment, materials, and expertise.
Earlier this week in #Kharkiv Oblast Latest 70% of the electricity supply was restored in the village of Lisne, the Migration Service resumed work in Balakliia, the Forest Resources Agency launched the service for ordering firewood online, and pyrotechnicians neutralized 1,500 munitions in a day.