Izyum Writer Volodymyr Vakulenko Posthumously Receives Special Award from the IPA
24.05.2023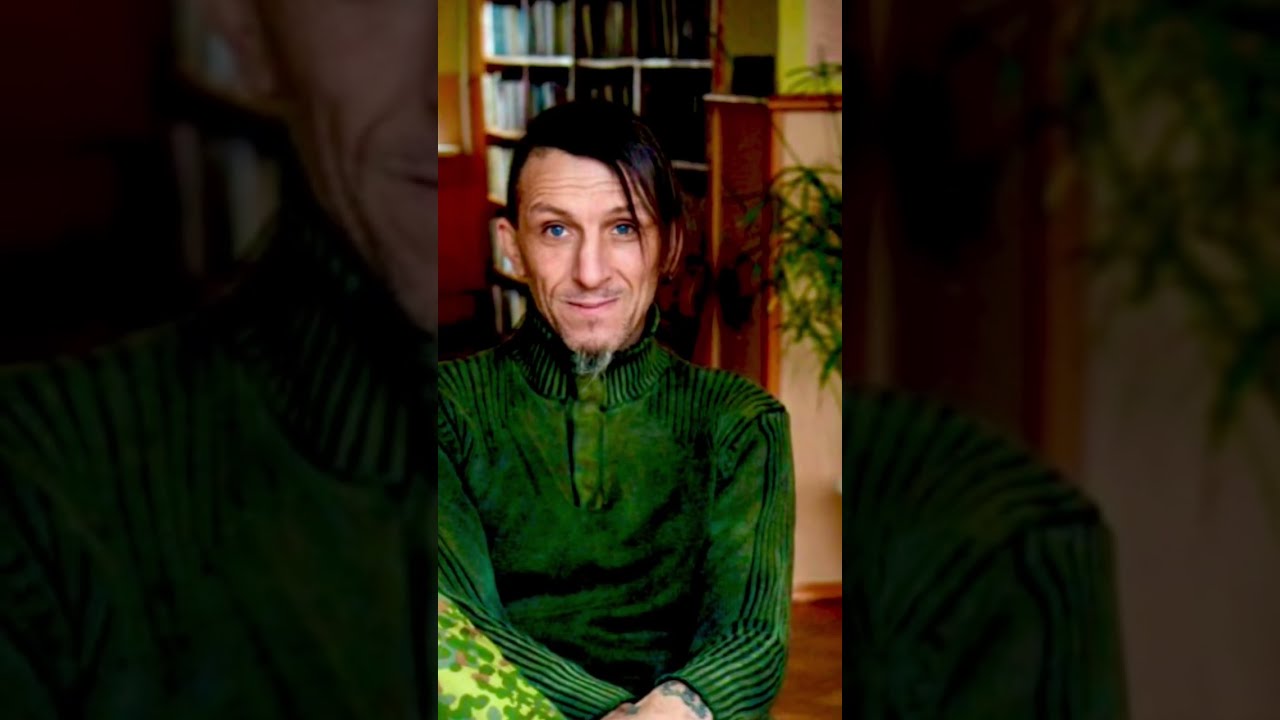 Izyum Writer Volodymyr Vakulenko. His body body was found in grave #319 in the Izium forest on November 28, 2022 / Photo: Maria Lysytska-Beskorska
The International Publishers Association IPA has awarded a special Prix Voltaire prize for the murdered Ukrainian child author and poet Volodymyr Vakulenko.
Iraqi publisher Mazen Latif became the laureate. He founded the Dar Mesopotamia publishing house and published a series of books, including many about Jewish communities and individual Jews in Iraq. On January 31, 2020, he was kidnapped, and there has been no information about his whereabouts until now.
Volodymyr Vakulenko, winner of the IPA Prix Voltaire Award 2023, is the author of 13 books. He wrote about the heritage of his land, poetry, and children's books.
He was a laureate of several Ukrainian and international literary awards and was known for his patriotic stance – he supported the Revolution of Dignity in 2014. Volodymyr assisted the Ukrainian military in Kharkiv region since the beginning of the Russian invasion. Furthermore, he was arrested twice after the Russian invasion of Ukraine. The second time he was not released. His body was found in a mass grave in Izyum.
Ukrainian writer and war crimes researcher Victoria Amelina received the prize on behalf of Volodymyr Vakulenko.
"I am a Ukrainian writer, speaking on behalf of my colleague Volodymyr Vakulenko, who, unlike me, did not survive another attempted arrest. The Russian Empire erased Ukrainian identity. The Ukrainian literary community is grateful for the award. This award is unique, meaningful, and touching for us, in particular because none of the hundreds of other Ukrainian writers who, like Vakulenko, were killed in Ukrainian history, have ever received such an international award posthumously. I am sure that Volodymyr Vakulenko would have also wanted to dedicate this award to them," the writer said.
Nominees for the Voltaire Prize are publishers, individuals, groups, or organizations that publish controversial works under pressure, threats, intimidation, or harassment from governments, other authorities, or private interests.
The body of murdered during Russian occupation poet Volodymyr Vakulenko found in Izium mass grave
On November 28, 2022, a DNA examination confirmed that the body found in grave #319 in the Izium forest belonged to Ukrainian writer Volodymyr Vakulenko. His parents were informed that DNA testing confirmed that their son's body was in grave №319.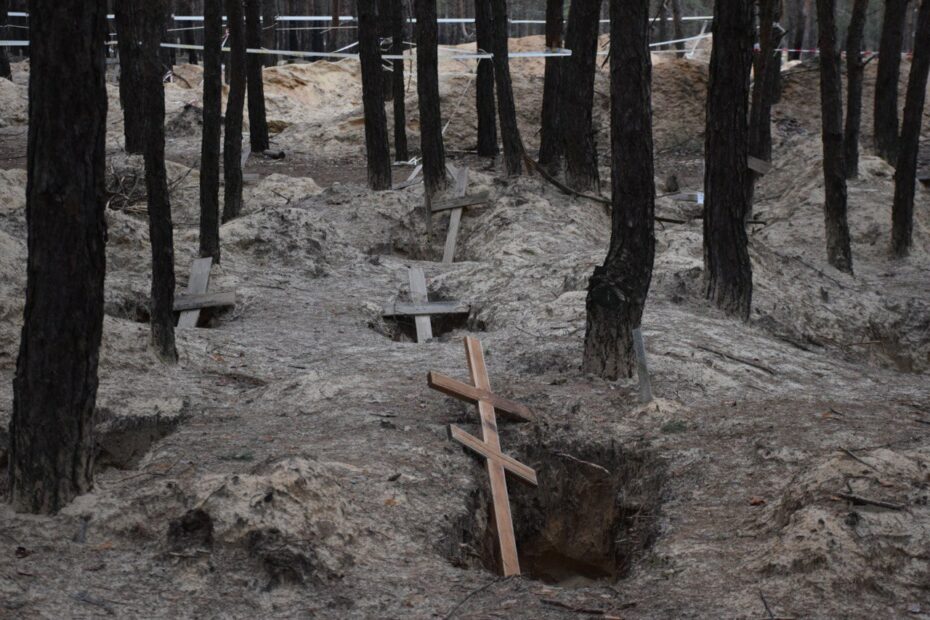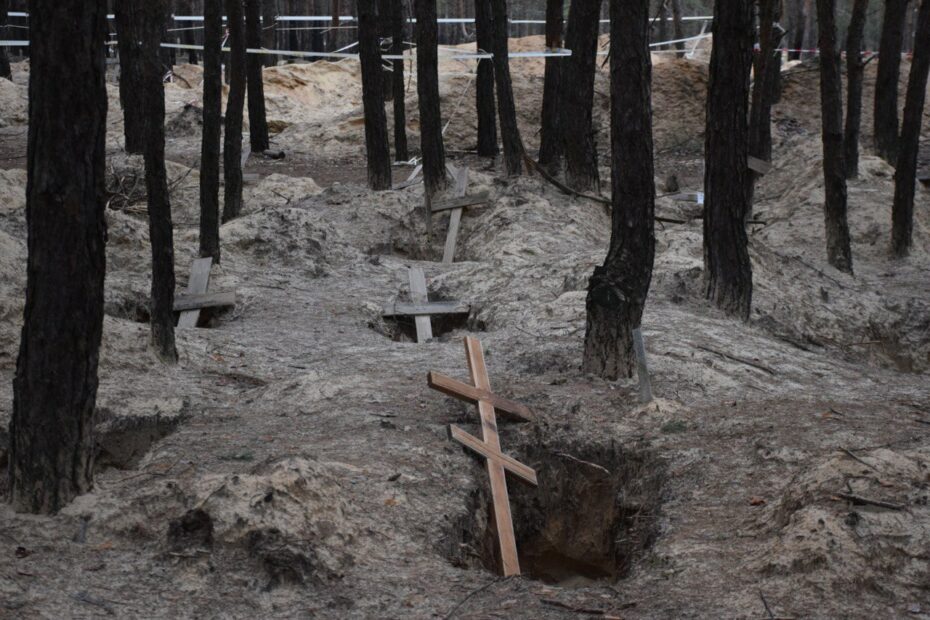 After the liberation of Izyum in the Kharkiv region, the world saw a mass grave in a local forest of Ukrainians killed during the months of Russian occupation. From there, 447 bodies were exhumed.
However, since the burials during the occupation took place in extraordinary conditions, only a DNA examination, which lasted several months, could confirm the writer's death.
Who is Volodymyr Vakulenko
Volodymyr Vakulenko was born in the Kharkiv region on July 1, 1972. He authorizes 13 books, including Monogram (2008), You…Are Not (2011), The Sunshine Family (2011), and We, the Province (2012), and in recent years he has been known as an author of literature for children. He worked under the pseudonym Volodymyr Vakulenko-K. He wrote in a style that he calls "counter-literature." It combines postmodernism, modernism, and neoclassicism with elements of logical absurdism.
Volodymyr Vakulenko is the winner of several literary awards: "Silver Trident (2011), Golden Trident (2011), Oles Ulyanenko International Literary Prize (2012), Les Martovych All-Ukrainian Competition (2014), and Coronation of the Word International Competition (2014). Vakulenko's works were translated into Crimean Tatar, Belarusian, German, English and Esperanto.
He was known for his patriotic solid stance. From the fall of 2013, he actively supported the Maidan and was injured in February 2014 in Kyiv. He became a volunteer. From the beginning of the full-scale Russian invasion, Volodymyr helped the Armed Forces in Kharkiv region in every way possible and did not want to leave his native land until the last moment.
Read more on Izium
Mass graves in Izium: 127 bodies still to be identified. One of the largest graves in any of the de-occupied Ukrainian towns. In September 2022, the city was liberated, and later more than 440 graves were found there.
DNA laboratory to help identify exhumed bodies in Izium. Such laboratories help to accelerate the body identification process significantly, so the terms of DNA testing conducted will be shortened.