We recorded this interview with Anton Derbilov in March. On April 6, the soldier died in the battle for Kreminna, Luhansk Oblast.
In his military life, Anton is a soldier in the National Guard. In civilian life, he is a musician and sculptor who made busts of prominent hetmans and generals for Ukraine and other countries. A year or two ago, he could not have thought that the war, presented in his workshop with details of historical costumes and medals on miniatures, would become a reality and force him to learn to hold new weapons to liberate his native land.
We talked to Anton, with the call sign Patrick, who participated in the Kharkiv Oblast liberation, about war turning from art into reality.
Anton, what did you do before the full-scale invasion? And what do you do as a serviceman now?
I was engaged in sculpture, mainly miniatures—the military ones. Therefore, I am well-versed in military history, uniforms, and various combat skills characteristic of a particular culture or era. Once upon a time, I studied fencing, hand-to-hand combat, and airsoft. More to learn how soldiers in the past had to perform specific exercises, fight, where they had to crawl, and how they had to hold their weapons. It was fascinating to go through it myself. But I never expected that I would have to do all this myself in the war.
Now my position is a rifleman in the National Guard of Ukraine.
Are your works available now? So our readers can have a look.
Yep. I have pages on Facebook and Instagram, as well as our family studio page, which we ran before the war, Sirko Toys. There we shared photos of Cossacks made of tin, painted. I sculpted them, then they were cast in tin, and my wife and other artists painted them and drew out all the details. There were busts of prominent Ukrainian figures. A lot has been done.
Sometimes we made something for other producers, Ukrainian and Western. For example, my models were ordered in Britain.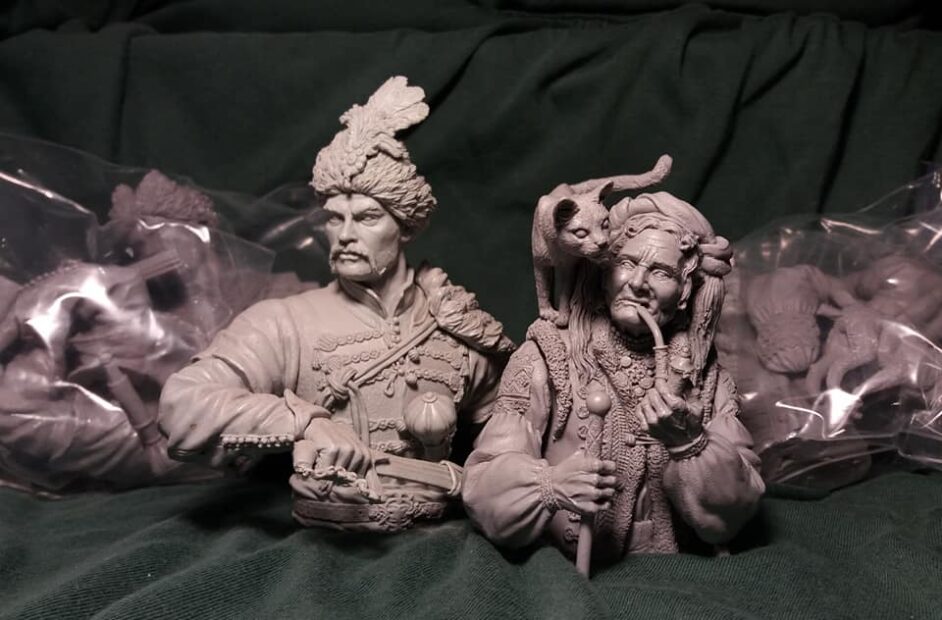 Sometimes the preparatory stage took longer than the actual model production because each model had to be studied. You need to know everything about it. For example, you make a portrait of a general or a commander. But you depict him during a particular battle at a specific historical moment. And then you can't put the medal he received for this battle. After all, he didn't have it at the moment you want to record. All this needs to be studied.
I often had to ask for help from historical consultants, specialists who know more than I do and who became my curators.
Of all the characters you've made, who inspires you the most? Whose destiny do you admire?
First, I have made all Ukrainian historical figures. They were busts. I made the figure of Hetman Vyhovskyi, Khmelnytskyi… I had to create the headquarters of all prominent figures, for example, Napoleon. Also, I created the headquarters of all states that participated in the Napoleonic wars. These are the British, the Prussians, and the Austrians.
The most exciting thing was to make busts of Ukrainian figures. We even took part with them in filming the Battle of Konotop movie, and there are our figures in the film—for example, a figurine of Hetman Vyhovskyi on a horse, who fought this battle.
How did you decide to join the army when the full-scale invasion began? How did you get into the military?
Before the invasion, I was fulfilling another order for a figure. When the shelling started in the morning, on the 24th [of February 2022 – ed.], I was still in prostration and didn't know what to do. The next day, we bought food and everything necessary for the family. And already on the 25th, I started looking around the city for a place to join the ranks of the Ukrainian army. I was at the Territorial Defense headquarters, and they were already empty. I tried to get into the military commissariats, but they were already closed. Those units formed in the first day or two have already gone to the frontline. On the 26th, I got to the 5th Slobozhan Brigade, and they were recruiting soldiers. They accepted me. Since then, I have been serving.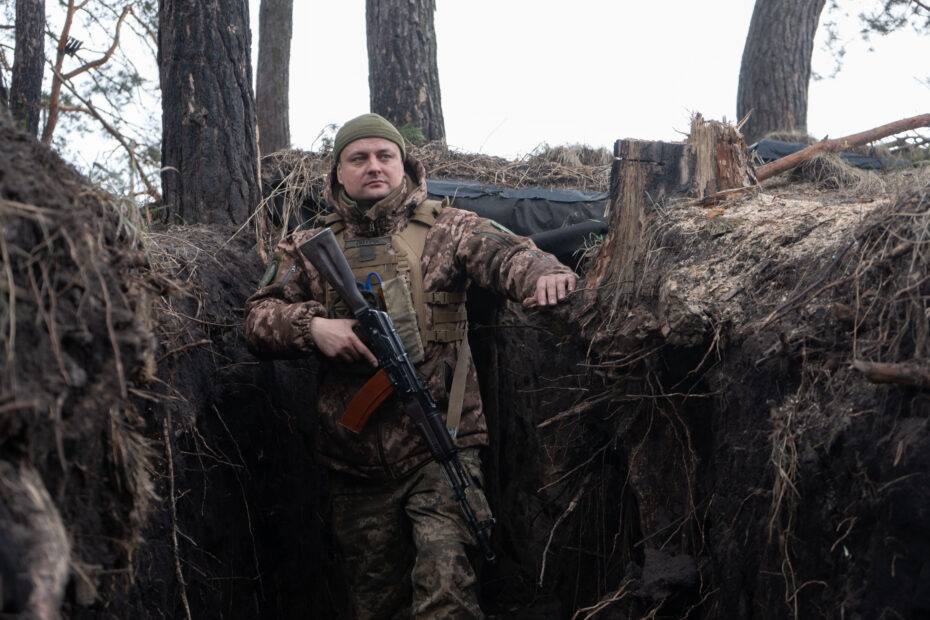 What moments have become the most important for you as a service member?
The most important thing for me was to get to the unit where I am because here are my real friends, a great team. I am proud and appreciate each of them.
Then came the offensive, when we began recapturing Kharkiv Oblast from the enemy.
The moment when we liberated Balakliia was significant! These are such memories! People fell to their knees there and hugged us. Everyone was crying. We are now reminiscing, and tears are coming again.
Please tell us, before the summer, did you defend Kharkiv during the first phase of the full-scale war?
For the first 100 days of the war, I defended Kharkiv, stayed with my unit on the Ring Road, and waited for the enemy to attack. We were ready to repel a tank attack. That's how these days passed: we waited for the offensive, prepared fortified areas, made dugouts, and built a kind of fortress near Kharkiv.
Then we were sent to Balakliia, where we stayed all summer. From the beginning of September, on Sept. 6, we went on the offensive and then constantly moved together with combat brigades. There was Balakliia, then Izium. We passed several small villages from Izium to Borova, entering Borova through Pidlyman. We stormed that Pidlyman. There we had the first large-scale battle with tanks, where we had the first dead and wounded guys. We repulsed three waves of tanks and then withstood the onslaught of the enemy for about five days. We were constantly attacked. We went to the Russians for reconnaissance and tested the enemy's defenses in Borova.
Then we were unblocked. That is, the brigade that was supposed to move to Borova liberated it, and we were able to get out of the encirclement.
What were the first emotions in the liberated territories, particularly in Balakliia, apart from the fact that people welcomed you? Zelenskyy once said about Kherson that when you enter, you see how Russia created its information space to the full extent, that symbols were everywhere.
The first thing that caught my eye when we were clearing Balakliia, walking through it with our unit, was billboards everywhere. "With Russia forever." Our commanders began to burn them. Russian social advertising and tricolors were everywhere. It was very unusual, and you immediately feel that you are in a territory that has just been liberated from the enemy, that they were here.
Then we began to look for houses where Russian soldiers lived, and there everything was turned upside down, abandoned uniforms, equipment, ammunition, sights, cartridges, and anti-tank weapons. You could find anything there! We took some equipment details there, which we even later needed during the offensive and battles in Kreminna.
When you cleaned up these places, did you find any Russians hiding there? Were they captured? How did they hide?
Yes. We took prisoners in the forests or when they went out and in their camp places, where they hid, thinking they would not be exposed. They were exposed when, for example, one of them needed to buy something – food, cigarettes, etc. They came, and someone noticed they were not local because they did not speak like ours [Ukrainians – ed.]. Someone from the local people sometimes said, "This is a Russian soldier. I know him." We took these soldiers, and they showed where the others were. That is how it was.
Read about the liberated Borova. Identification of Russian Servicemen: Part 3
It happened that some of them remained wounded in houses, and they lived there, trying to pass themselves off as civilians. When we went around the houses, cleaning up, we found these people – we knocked, checked their documents, and discovered that they were Russian soldiers. When we entered Pidlyman, no one was expecting us there (we were coming from the side of the marshes), and the Russians were flabbergasted. One was riding a sport moped that he had stolen somewhere. Another was taken while he was guarding an ammunition depot.
It was a shock for them that we suddenly appeared.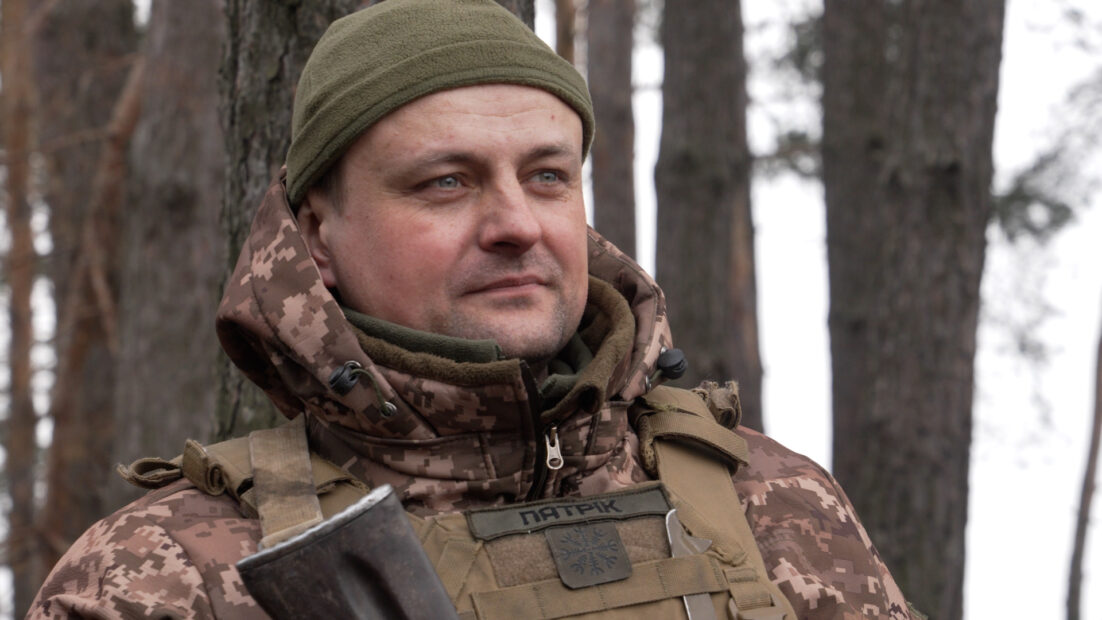 I want to stop at Borova, as it is in the Kharkiv district. Borova was liberated later than Izium and Balakliia. Please tell us more about how it happened.
We marched in two columns. Our brigade was supposed to enter precisely from the side of Pidlyman and the other – to Borova on the highway. There was a battle. At the same time, when we entered Pidlyman, the second brigade ran into an ambush and could not advance that day. But we were supposed to enter simultaneously, from the south and the north.
So, they were repulsed, and we were left alone on Pidlyman.
Maybe someone expected us to retreat, but we took up the defense, repelled tank attacks there, mined the bridge — the only thing that led from Borova to Pidlyman.
We took all-around defense and sat there for several days. At that time, our comrades could not bring food or ammunition. We even had to carry our killed and wounded soldiers for a few kilometers to hand them over for evacuation.
Only later, after these five days, when another brigade broke through to Borova and freed it, we were unblocked, and trucks with food came to us. Before that, we had not eaten anything for almost two days. Then the locals started feeding us, and they helped us a lot! They fed the boys and placed them in houses and basements. The help was incredible; we still think of them as relatives.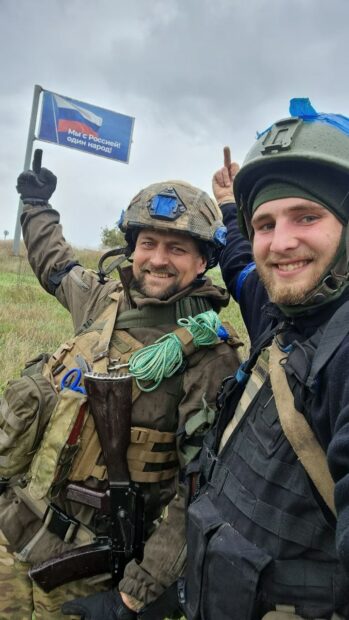 Join our Patreon to defend democracy in Ukraine together.
Did you have enough weapons in the counterattack? How do you estimate it?
Let's put it this way. We had both weapons and ammunition exactly as much as we could carry. We somehow did not really expect that we would meet such resistance. We were told, most likely, there is no one there anymore. Before that, we actually moved and met almost no resistance because the Russians fled very quickly.
And here, near Borova, we encountered their defense for the first time. And they didn't expect us, and we didn't expect them either. That is why the first battle was chaotic. They threw groups with one tank and IFV at us, and their infantry was afraid to follow the vehicles. We repulsed them – tanks separately, infantry separately. Then they missed how we went to them for reconnaissance. At that time, they didn't have cameras for night vision, so we saw them at night, but they didn't see us. That is, they moved as they were used to and were extremely surprised that we saw it and shot at them.
There were units of the LPR and Russian infantry units. By the way, I remember when we went on offense on Pidlyman, we were given imported grenade launchers. But there was no connection or Internet. For example, we used to get Swedish grenade launchers and watch how to take aim on Youtube. And at that moment, there was no network, and they gave a lot of foreign equipment. So we sat and twisted them while the enemy was firing at us. When the tanks came at us, we did everything very quickly. Both our RPGs and imported grenade launchers were put into action.
Were there such foreign weapons and equipment that you were given, and you felt like, "Wow, this is a qualitative change"?
Those grenade launchers helped us a lot. And in general, we are not the unit to be the first to get the imported equipment. We are still fighting with Soviet weapons. I have a 1982 machine gun.
There were grenade launchers from 1968-1965. Degtyarev machine guns of 1942-1944. And we fought with what we had and fought well.
When you entered Borova, what impressed you the most? What did you see there? I was personally impressed that they had a curfew until 2 p.m.
After liberating Borova, we went to clean-ups, and what was surprising, we were greeted very happily everywhere and all the time.
Sometimes we got up at 5 a.m., went to work, and did not have time to have breakfast. So, we go to do the clean-up, and while we are passing through the residential areas, we will be fed and given drinks and pies.
We go to one of the yards to check the documents and get treated with fruit and some kind of compote; some even have time to eat borsch. They [people – ed.] give us food to go. We returned full, with a lot of bags. And we knew they would be terribly offended if we didn't take it! It was clear people were waiting for us. They saw us and shouted, "Guys! Why did it take you so long?"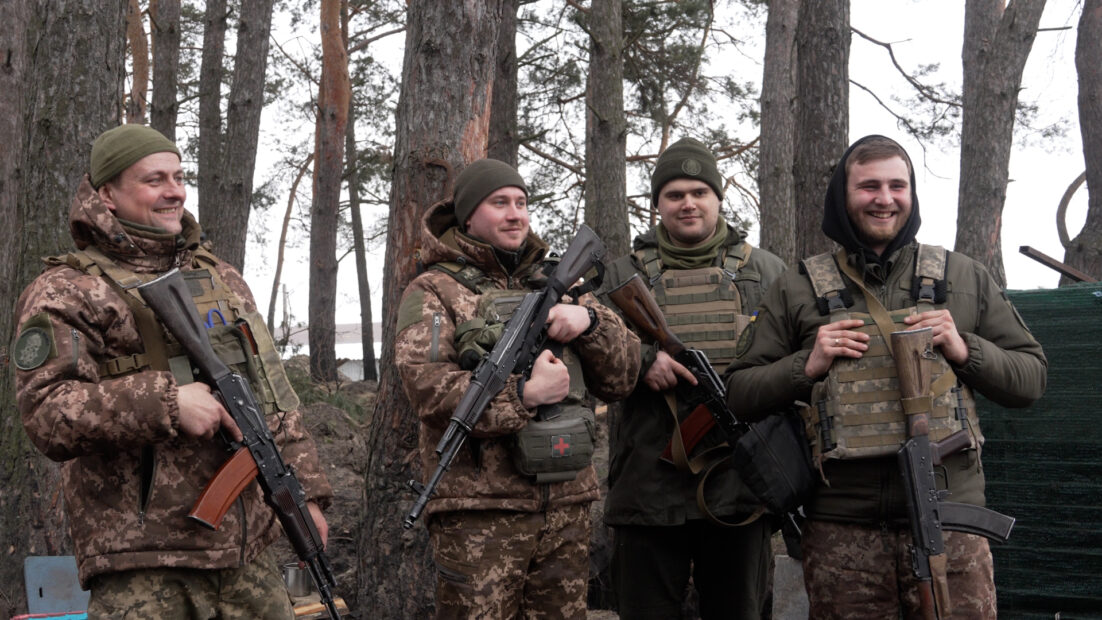 Were you not afraid that you would be poisoned?
No, not at all. We were warned that this could happen, but it never happened. Nowhere. Even when we were in Donetsk Oblast, in Luhansk. No one has ever poisoned a single fighter.
A blitz interview
Where does the call sign Patrick come from?
Probably it came from the age of 15 when I was engaged in historical reconstruction. At that time, I was very fond of Irish fairy tales and legends, and I had a favorite character, Black Patrick. My friends started calling me that. Then I did airsoft at the time of what I called the first war in 2014, and I was also called Patrick in that team.
Have you come up with ideas for future work during the service?
Of course. From the beginning of the full-scale war, I was asked, "Maybe when the war ends, you will start making soldiers of the Ukrainian army?" Of course, I will. But the war has to be ended first. Then I need to return home and return to the profession. I really hope that then everything – both hands and eyes – will be with me.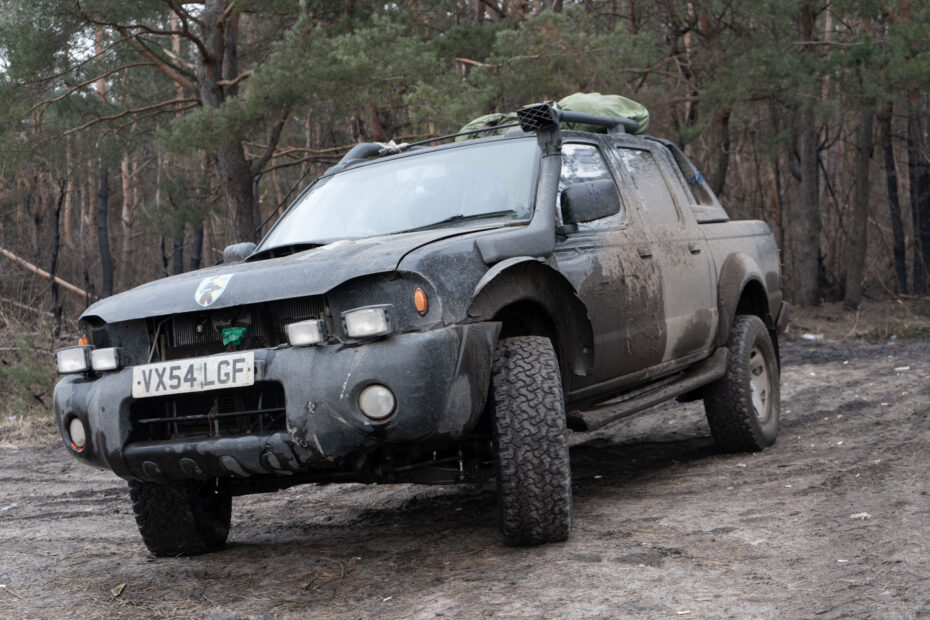 Last question: who helps you the most? Maybe business, volunteers. And what letters do relatives and friends send you, and what kind of words do they say?
We constantly feel support from our loved ones and simply from Ukrainians. Before the war, I led a very active social life. As an artist and a sculptor, I had a lot of acquaintances all over the world and participated in exhibitions and festivals. I conducted workshops throughout Ukraine. It happened that during the war, all these people — artists, musicians, customers, and my students — helped us. Even the armor I am wearing now was bought for me by my students. Musicians from my band crowdfunded our car. Ukrainians from our diasporas in Germany, Great Britain, and the United States constantly write and send something.
Even people who communicated with me online began to help with the beginning of the war. For example, in the first weeks, it was impossible to buy gloves because the shops were closed. And we stood on guard and were freezing. And they just sent us these gloves from England.
There's always something coming from people I've never even met in my life. In this way, we feel that the whole world stands behind us.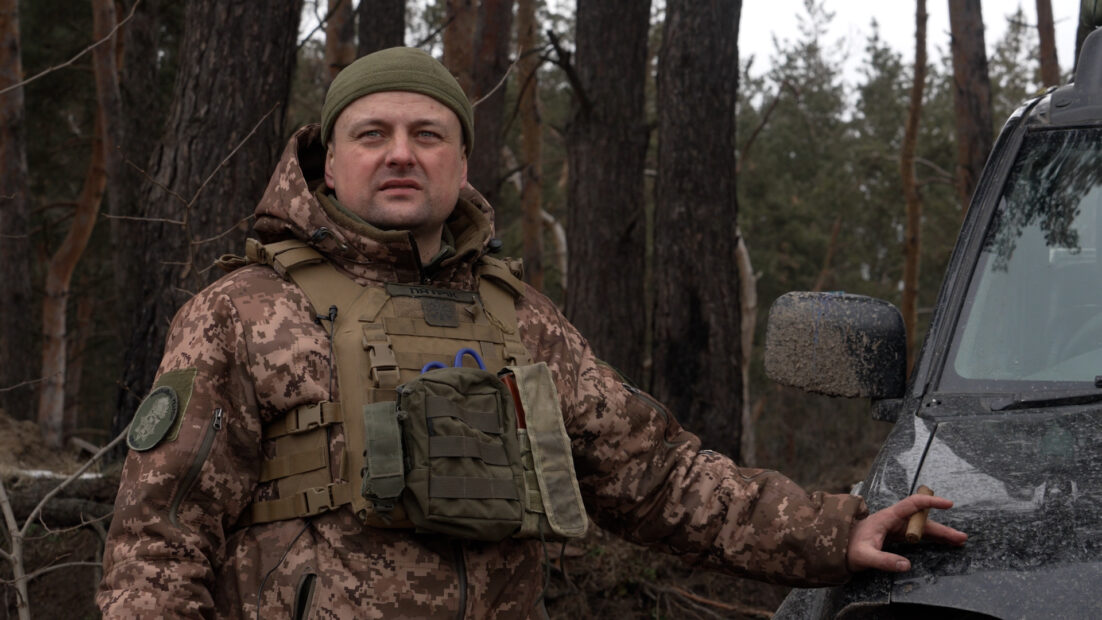 Read the story of a Canadian volunteer helping Kharkiv
by Serhii Prokopenko
translated by Tetiana Fram
If you have found an error, highlight the necessary fragment and press Shift + Enter.