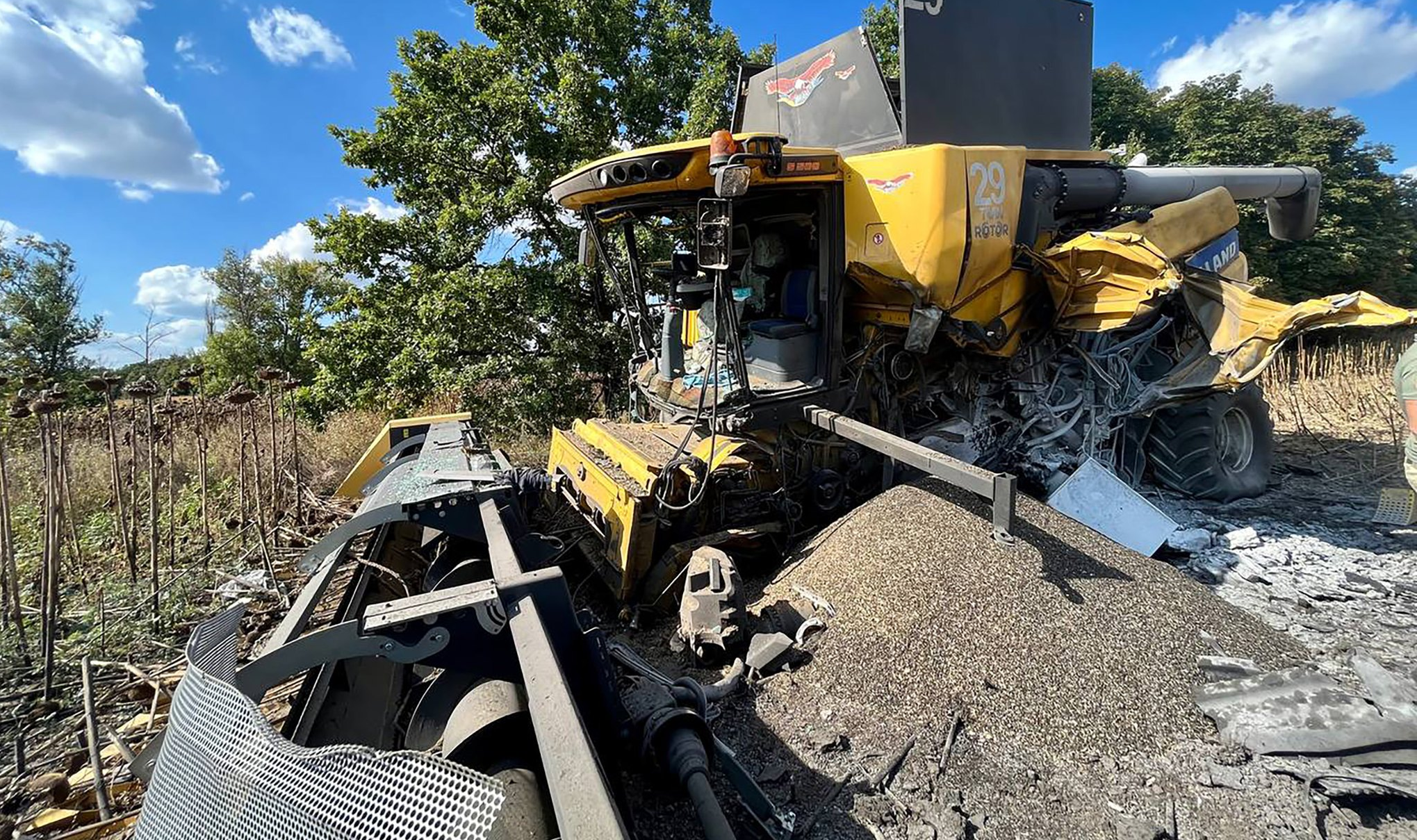 A combine harvester hit by a Russian anti-tank mine near the village of Blahodatne, Chuhuiv district / Photo: State Emergency Service of Ukraine in Kharkiv region
The man sustained light injuries.
On the morning of September 13, at about 11:20 a.m., a New Holland combine harvester exploded on a Russian anti-tank mine during fieldwork near the village of Blahodatne, Chuhuiv district. According to preliminary information, the combine operator was lightly injured.
State Emergency Service in Kharkiv region reported this.
Recently, a T-150 tractor exploded on Russian ammunition near the village of Yavirske in Kharkiv region while clearing a farm field of mines. As it was modernized for remote control, there were no casualties or injuries.
TM-46 anti-tank mine is one of the most widespread
The Russian TM-46 and TMN-46 are large, high-explosive (HE) landmines encased in metal, specifically designed for anti-vehicle (AV) purposes. These mines can be deployed either manually or through mechanical means. They were also replicated in China and designated "Type 59."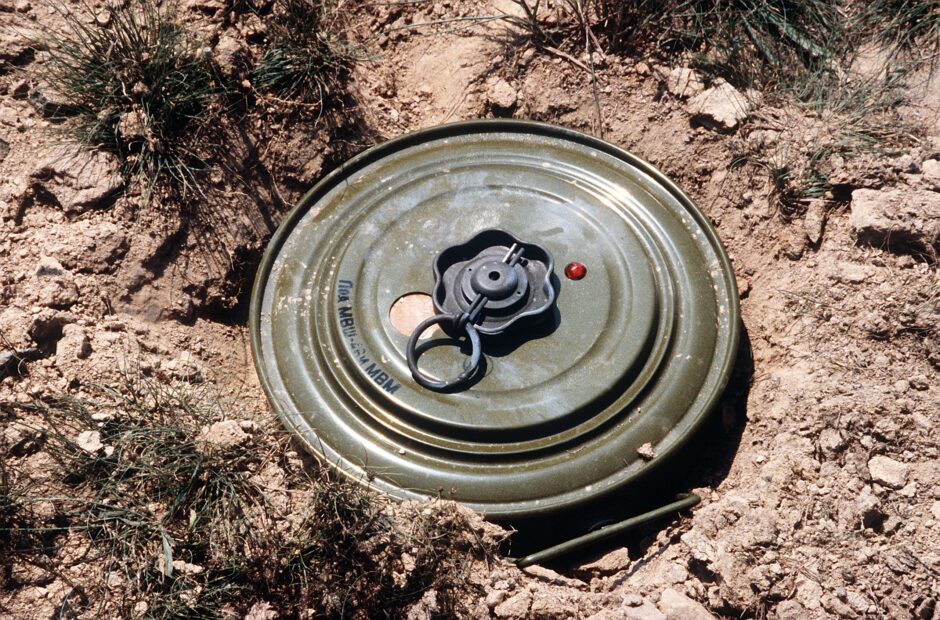 Apart from utilizing standard pressure fuzes such as the MV-5 and MVM, these landmines can also employ a tilt-rod fuze known as MVSh-46. This tilt-rod mechanism is used to enhance reliability in certain types of terrain. However, it does not provide the landmine with a consistent capability to target vehicles across their entire width effectively.
The activation of these landmines depends on the type of fuze in use. When equipped with the MVM or MV-5 fuze, they require a pressure of 200kg to trigger. On the other hand, if the MVSh-46 tilt-rod fuze is employed, it responds to a lateral force of 21kg.
MORE FROM GWARA MEDIA
Ukrainian Grain Association created a charity fund for demining the country's fields. According to their data, around 6 million hectares of agricultural land is mined, polluted, occupied, or is a battlefield for active fighting. Among those, 434 thousand hectares are in Kharkiv Oblast.
More than 1.3 million tons of grain were harvested in Kharkiv Oblast. Ukrainian farmers harvest barley, peas, winter rye, oats, buckwheat, and millet. Harvesting of industrial sunflowers and soybeans has started as well.

If you have found an error, highlight the necessary fragment and press Shift + Enter.