As part of KharkivPride 2023, the march took place in four locations at once in Kharkiv, but without the traditional parade.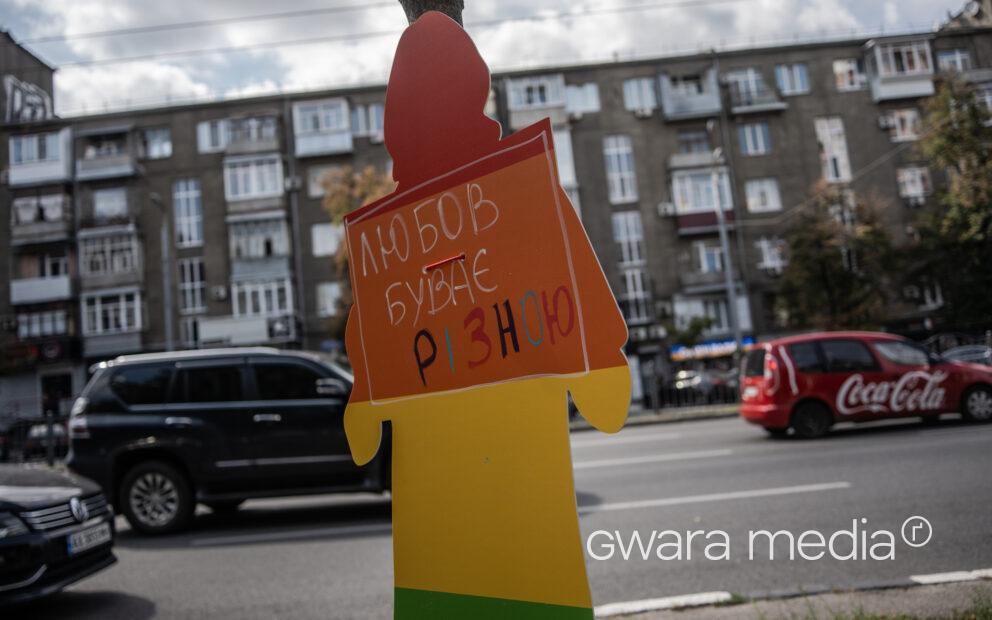 The marchers placed figures around the city calling for equal rights in society. On one side of the signs were the colours of the Ukrainian flag; on the other – the colors of the LGBT community.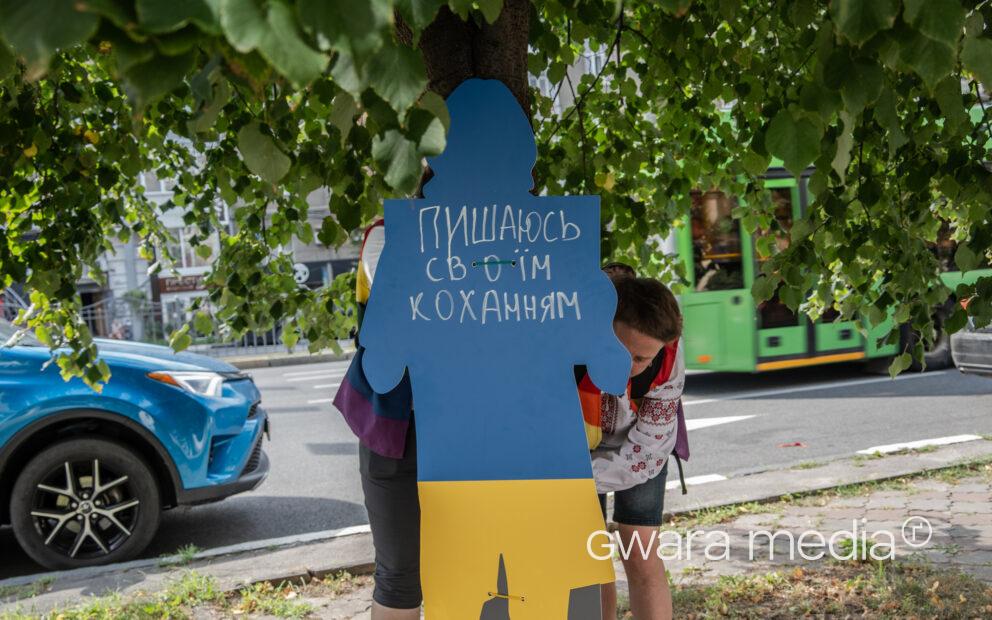 "We are making the issue of the LGBT community in Ukraine visible now during the war. Because now many people from the LGBT community are fighting, preserving our sovereignty and, unfortunately, they do not even have the right to live their lives the way they want and have the love they want," says Kateryna, a participant in the march.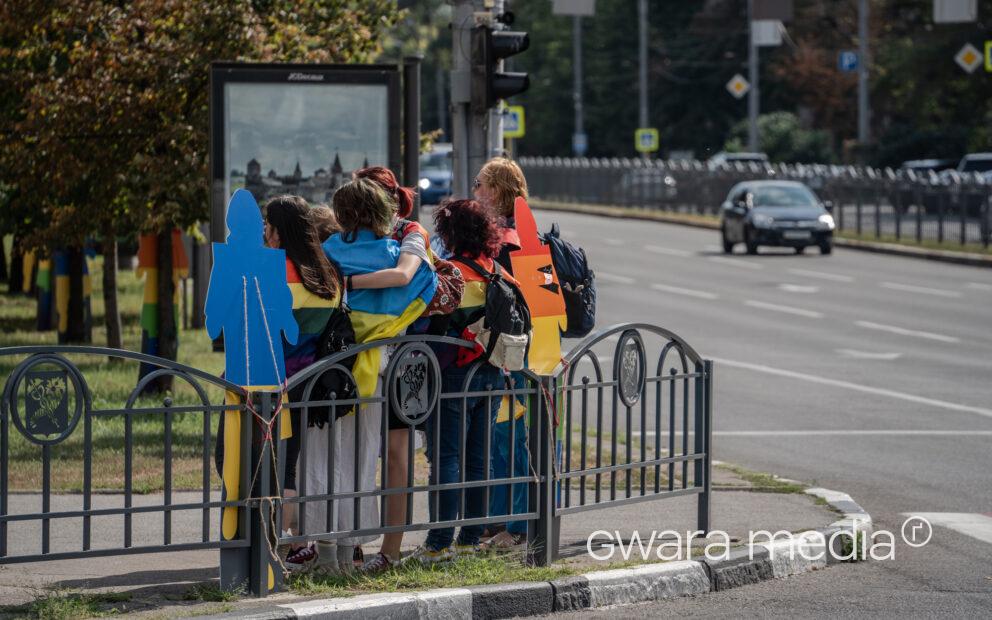 As she explains, the figures represent people who could have come to the march but could not because of the full-scale invasion, as they are now fighting at the front, volunteering or saving their lives.
The figures were placed from Naukova to Botanichnyi Sad metro station.
"The motto of this year's Pride is 'Uniting for Victory'. Our goal was to mobilize the LGBT community, in particular to be useful to Ukraine. To remind everyone that there is a war going on, we, the civilians, must get involved and participate as much as we can. That's why we announced a collection, allocated funds to help the military's families, and organized activities within the framework of the pride," said Anna Sharygina, LGBT activist and co-founder of the Kharkiv Women's Association "Sphere".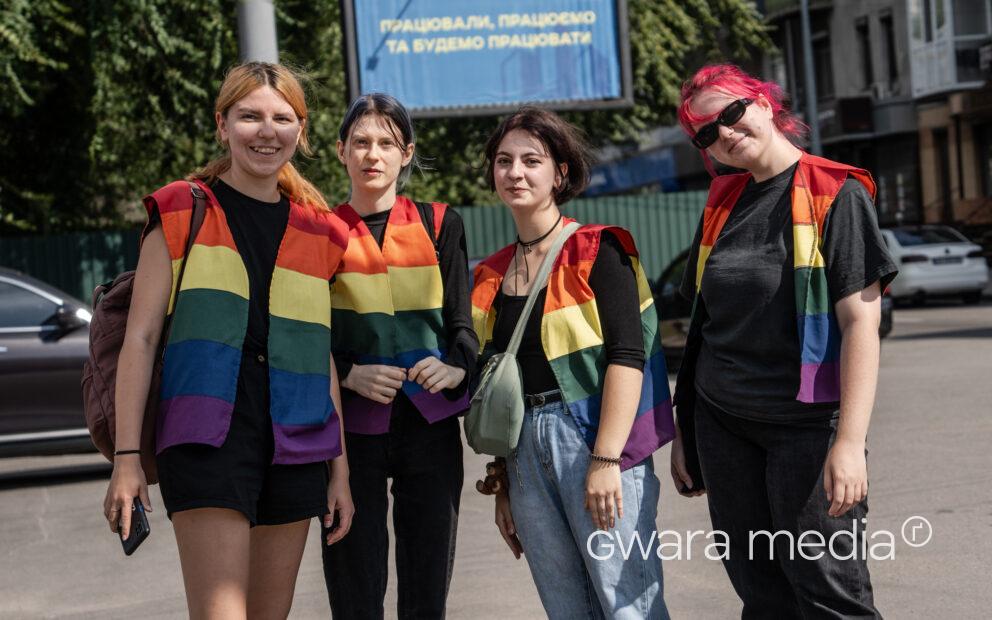 About 50 people participated in the march, another 50 stayed behind the scenes, and the event was prepared for two weeks, added Anna Sharygina.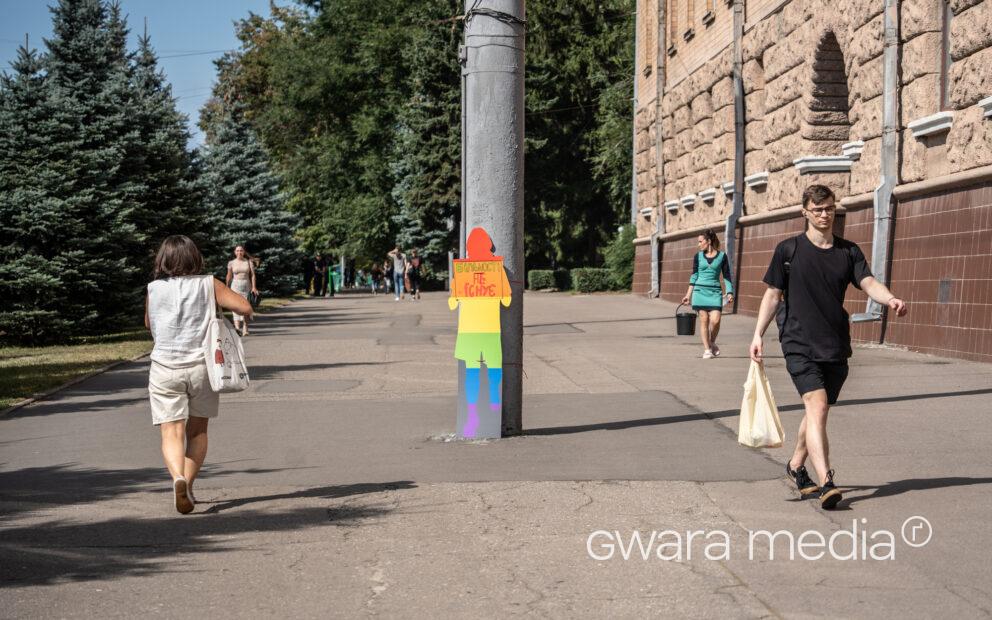 Along with the march, people who do not support the LGBT community gathered at the Universytet metro station. They stood with posters saying that now is not the time to consider the rights of LGBTQ+ people but to support family values. This became known on social media.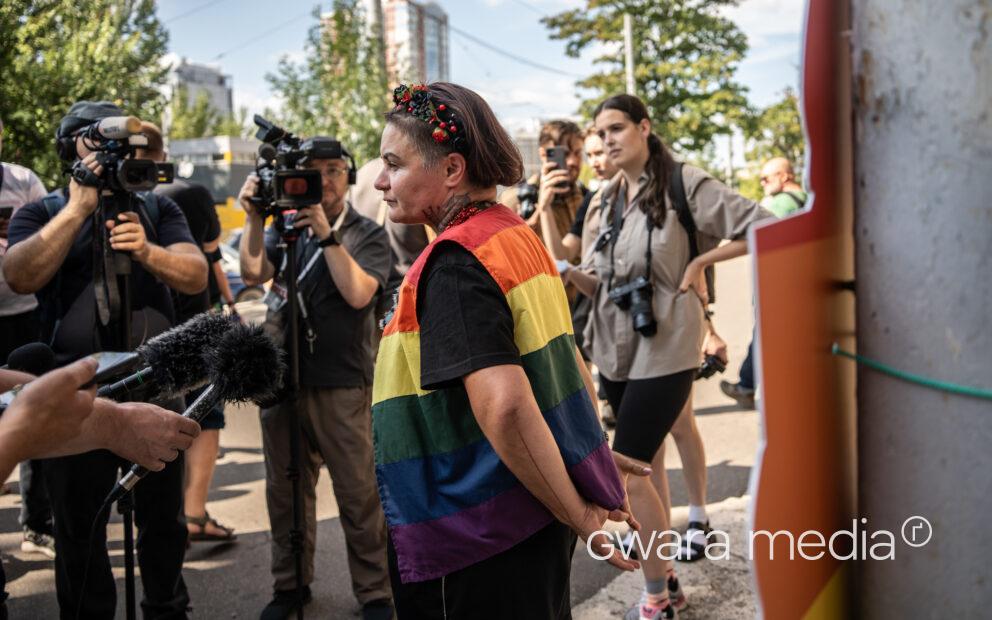 Despite this, the events organized as part of KharkivPride were safe. According to Anna Sharygina, the police accompanied the activists at every step.
"All our events were safe, but the police guarded them. On the one hand, we tried to organize closed actions to attract less attention of law enforcement agencies, and on the other hand, we were in contact with the police and constantly consulted with them and were in touch. I believe that it was in this part that KharkivPride took the next step in establishing communication with the state," the activist added.
May be relevant
Petition for registered partnerships to gain required votes in Ukraine.
Kharkiv pride march went underground in September 2022. Look how it was a year ago. The activists attended all three Kharkiv metro lines, unfurling the rainbow flags and calling for the legalization of same-sex marriages.

If you have found an error, highlight the necessary fragment and press Shift + Enter.