Shelling of Kharkiv: Casualties in Industrialnyi District – Photo
08.09.2022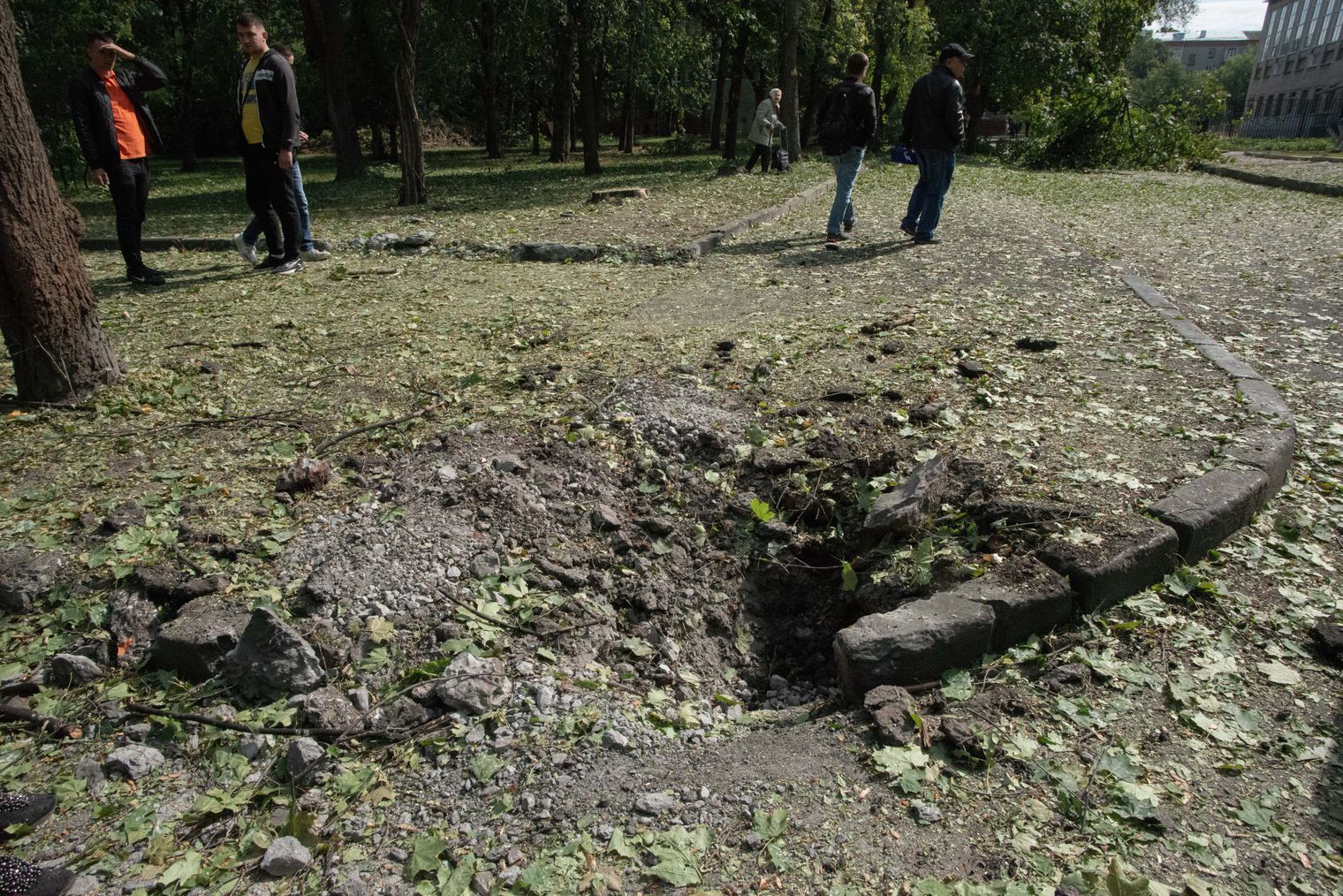 Oleksandr Magula / Gwara Media
According to preliminary data, two people were killed and five others wounded in the morning of September 8 as a result of the shelling of Industrialnyi district of Kharkiv.
It was reported by the head of Kharkiv Regional Military Administration Oleh Syniehubov.
"Unfortunately, there are casualties as a result of shelling. According to preliminary medical data, 2 people were killed, and 5 were wounded. All relevant services are working at the sites of the hits," Syniehubov added.
Presumably, the Russian army shelled the city with MLRS Uragan.
UPD: Unfortunately, 2 men aged 21 and 65 were killed. 5 people were injured. 2 of them – a 49-year-old man and a 21-year-old woman – are in serious condition. The condition of 3 more patients is assessed by doctors as average, those are men aged 31, 52, and 53.
More details: The BM-27 Uragan is a self-propelled 220 mm multiple rocket launcher designed in the Soviet Union. The system was designed in the early 1970s to engage any type of group targets, soft-skinned and armored vehicles, and military and industrial defense facilities. The system can be used in conditions of enemy's application of the nuclear, chemical, or bacteriological weapon at any time, during night and day in various climatic conditions.
This rocket launcher was capable of firing high-explosive conventional rounds, scattering mines, and delivering chemical warheads as far as 35-40 kilometers/21-25 miles.